Hassle-free payments
Infusionsoft payments is your all-in-one payment and invoicing tool. Accept credit cards, sends quotes and invoices, and track whose paid, in the app.
Seamlessly integrates with Infusionsoft and the money automatically shows up in my account the next day! I've had zero issues with it. Doug S., My Music Expert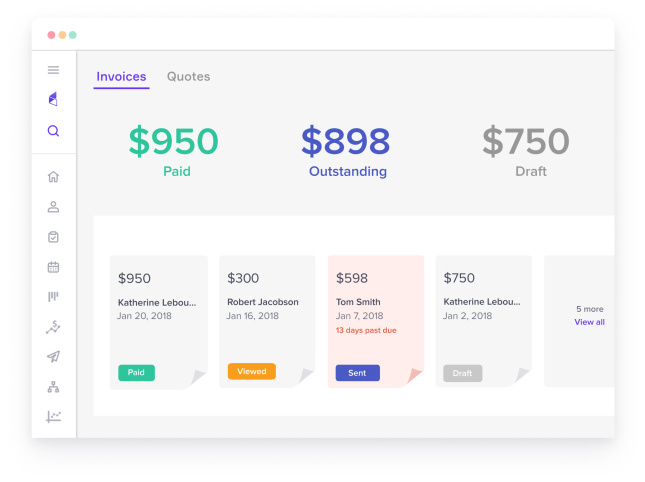 Centralize your billing
Create and track quotes and invoices to see which have been viewed, and which invoices are paid or past due.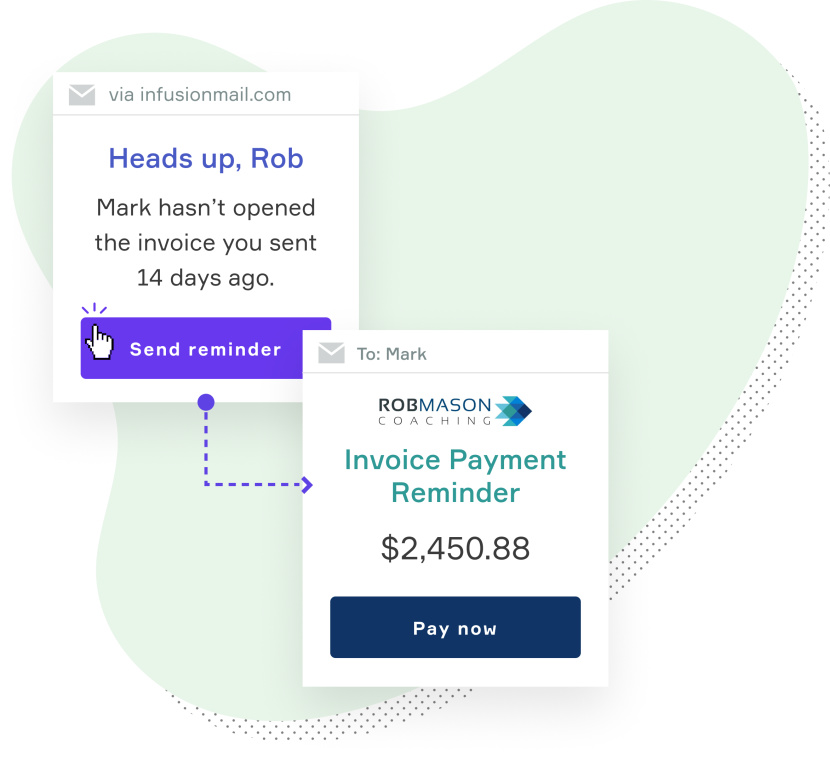 Get out of bill collecting
Customize quotes or invoices in the same tool you use to manage your customer info. Plus, send email reminders automatically to notify customers when an invoice is due or past due.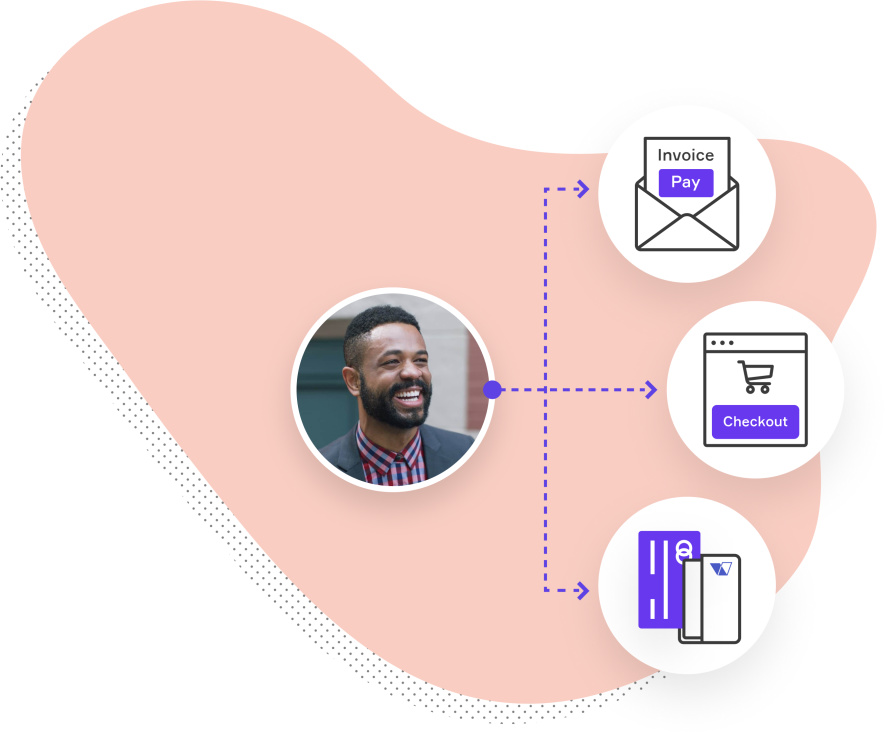 Give your customers choices
Set up either daily, weekly, or monthly payments based on your business needs.
Send an invoice to your customer and accept credit cards with a Pay Now button
Get paid online through an order form
Accept payment in person through a mobile device* or by manually entering the credit card number.

*Available for US customers only
It has been easy to use and the addition of the pay now button on the invoices has been incredible. Justin W., Coaching Biz Mastery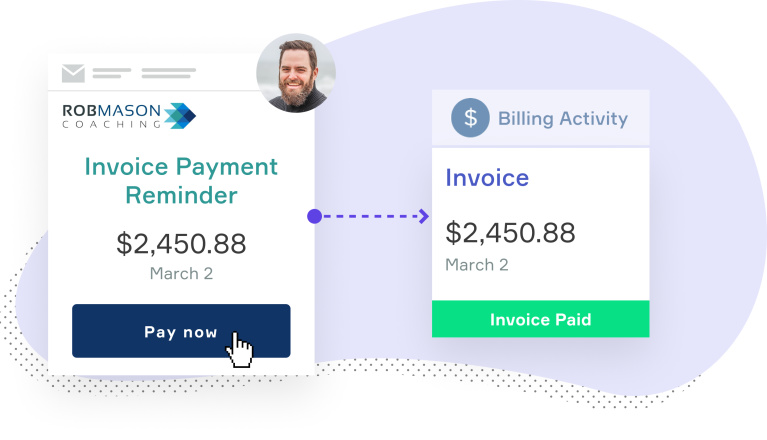 Match payments to invoices
The instant a payment is applied to an invoice, the system updates to mark the invoice as paid, so your billing records are always current and accurate.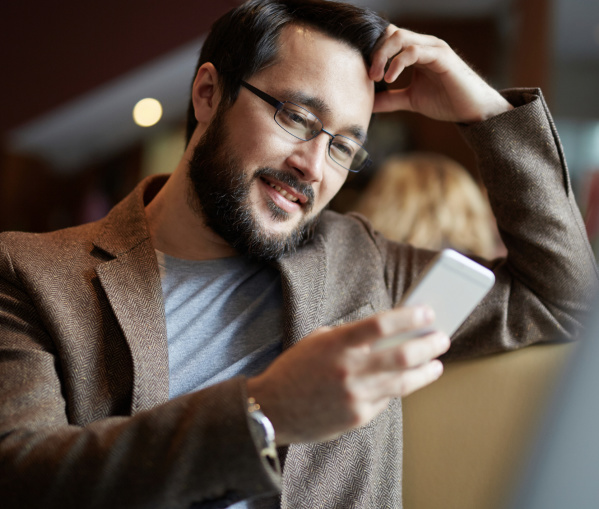 No risk to activate Pay as you go
Payments is already in the app and ready to go. Just connect your bank account and you're ready to accept funds. Pay a low, flat fee of 2.9% + 30¢ per transaction.