Market like an expert —
without having to become one
Propel easily organizes your customers in one place and guides you to steadier business, in minutes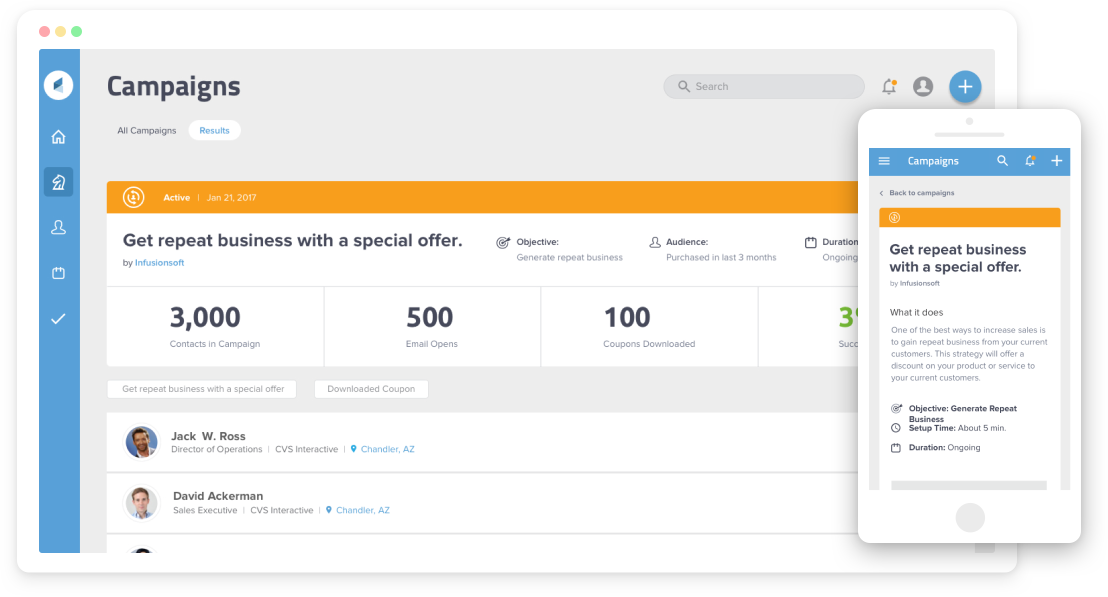 "We earned $2,100 in new business within 48 hours of launching our first Propel campaign."-2 Guyes Garage
Break free from the cycle
There are only so many hours in your day. Every minute you spend serving customers is a minute you're not finding new ones. Propel puts growth on autopilot so you can focus on other business demands — without sacrificing future income.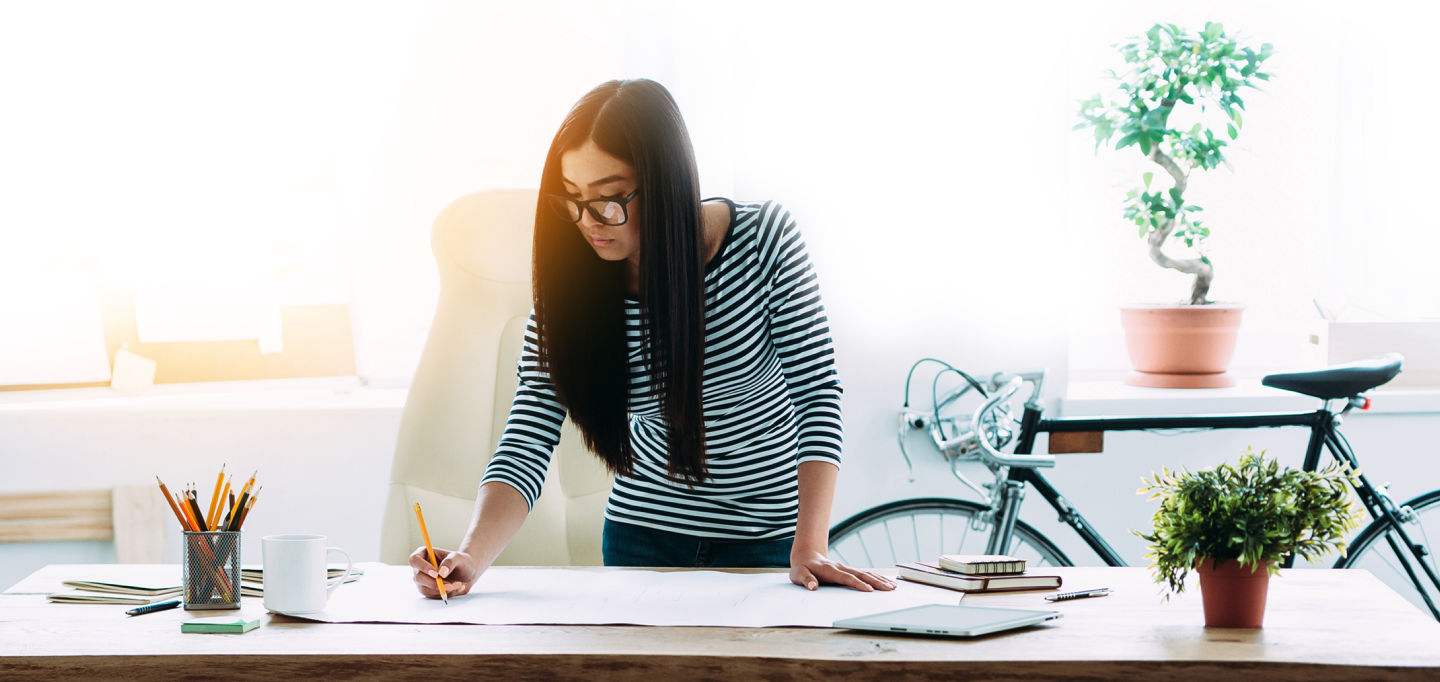 Get free early access to Propel when you join the beta testing program.
How it works
Get organized fast
Automatically upload contact information from your phone, email, and social networks to a single list, accessible from any device.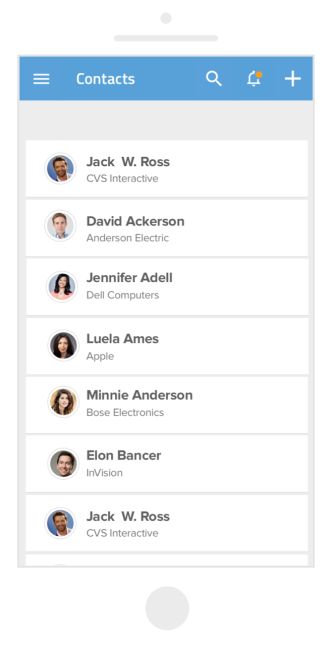 Choose your campaign
Propel will automatically collect your logo, fonts, and colors from your company website to create professional-looking marketing materials that match your brand.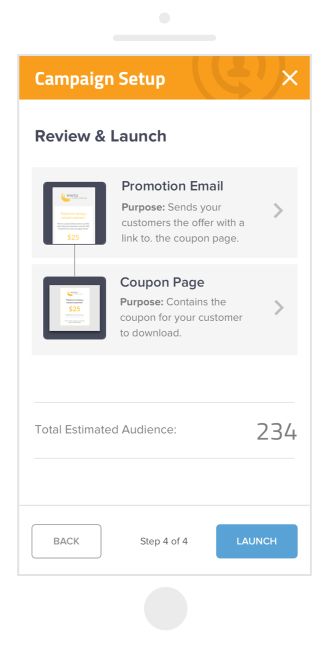 Click to launch
Tell us what you want to accomplish, and we'll provide pre-built marketing campaigns that deliver results based on your goals.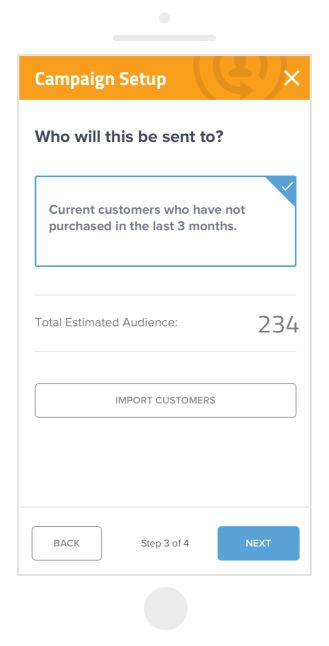 See results in real-time
You'll receive automatic alerts for key events like sales or online reviews, and regular dashboard reports to track success over time.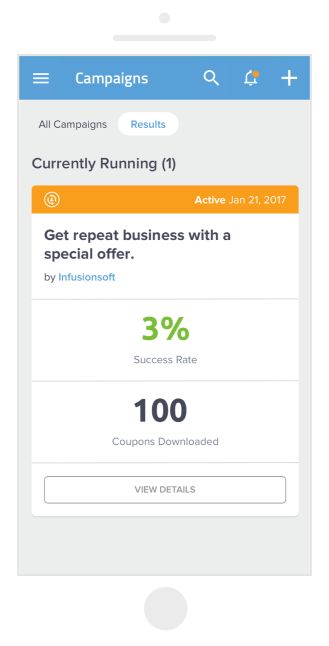 It's painless. We promise.
Propel is built with small business in mind. It's smart enough to create and manage your entire marketing program, with minimal effort on your part — so you can focus on
 whatever you need.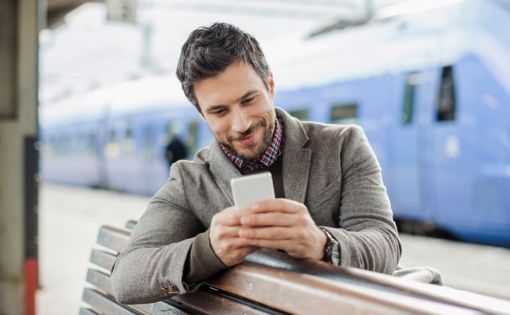 Spend minutes a day on sales and marketing
No coding, campaign setup, or marketing plan required
Automatically create ads, emails, and landing pages
Generate steady income for your business

"We got two 5-star reviews on our Facebook page within 5 days of launching a referral campaign to just 10 customers." -Karve Studio
Get free early access to Propel when you join the beta testing program.
Thanks! We'll follow up with you as soon as possible.