What Should I Make Today?
Discover your content marketing money maker
Why do you really want to make content?
The internet has all the answers buried inside. At least that's how people treat it.
Looking for the best place to stay in Mexico? Google it. Want to know how to fix the transmission on a 1962 Mercury Comet? Search YouTube. What was the name of my high school gym teacher's pet dog? Ask Facebook. How about the pros and cons of investing in precious metals? Ask experts on Quora.
So, when it comes to buying from your business, your prospects turn to digital content. Serious Decisions notes that 67 percent of the buyer's journey is now done online. In fact, they found that executives (not to mention everyone else) turn to the internet as step one of their buying journey.
And a "journey" it is. Most buying decisions follow a process of discovery before the customer is ready to sign on the dotted line. There are three basic and distinct stages that anyone moves through when making a purchase:
Education: First, they learn they have a problem that products and services like yours can solve.
Consideration: Next, they consider all the options (including your brand, as well as your competitors), and which ones can work for them. Here, they begin building a justification for the purchase of a solution, which often means they go back to the internet for some more research. And SiriusDecision's State of Demand Gen Report backs this up: 70 percent of buyers return to search engines at least two to three times during the course of their research.
Decision: Finally, they narrow the choice down to two or three good options, and they look at the details each provider offers and compare pricing in order to make a commitment to buy. Most buyers reach out for a direct conversation during this phase.
Obviously, these three stages look a little different depending on the kind of purchase. B2C buyers often move down the journey more quickly than B2B, but that isn't always the case. The journey is unique to each market. For example, the journey for a person selecting life insurance differs from the one to purchase a new car in terms of time, emotions, and more. Prospects will each seek out a salesperson at different stages. Car dealers can expect that most people who walk onto their lot have already done some research online and are at—or near—the decision phase.
On the other hand, many life insurance companies receive calls inquiring about their plans and get potential customers both in consideration and decision phases. So why does this matter? Because your potential customers use the internet to help them on their journey, and the content they find along the way will play a big role in how their decision goes.
This means you have to have content that answers the kinds of questions people ask in each phase.
People who are in the education phase are not looking to buy, so they won't respond to a sales pitch in the content. Likewise, people in the consideration phase know they have a problem, and they want insight into the kinds of solutions that can work for them. They aren't ready to buy, but they aren't trying to figure out their problem, either. In each phase of the journey, they need great content that will lead them to the next phase, ultimately to the point of purchase.
Chapter

02

:
Content strategy in a nutshell: How content can work to make you money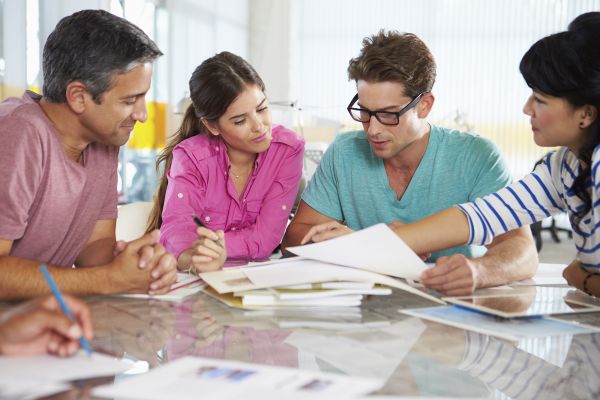 Content marketing isn't a new concept. The term became popular on the internet, making it seem like another fad buzzword, but it's been around for a while. Actually, the concept behind content marketing is simple: Provide useful information for free that immediately meets the needs of your customers. By placing your helpful content in their hands, you gain trust, build credibility, and position your company to be the solution they choose to purchase from.
As far back as 1904, Jell-O ran a now famous content marketing campaign. They distributed a book of recipes door-to-door for free. Each of the recipes included one important ingredient: Jell-O. To make the recipes, people had to go out and buy Jell-O product. The target consumer perceived the free recipe book as a huge value. It gave them all kinds of baking ideas, but more importantly, it introduced them to Jell-O and prompted them to go out and buy.
The moral of the story is that people are hungry for free content to help them in all aspects of their lives. Even though content production can be a loss leader (that is, it costs the business to produce, and they have to wait for the content to run its full course before they see the boost in revenue), it can ultimately provide more value than a basic advertisement that explains outright what the product is.
To be effective in content marketing, you need a strategy. This is why it's important to understand the buyer's journey from education to consideration to decision. This way, you can use your content to help your target customer make their journey to buy your product.
Each piece of content should help them progress through their journey. Every piece of content you produce needs to respect their journey, addressing the phase they're in while also prompting them to take the next step.
For example, education content should help them understand their problem and include a call-to-action (CTA). The CTA could invite them to them to sign up for more useful content via your newsletter. It's not time to talk about buying. But if they respond to your CTA, they're moving forward in the journey.
You've probably heard the axiom that your content should avoid "salesy" talk. This is often true, but a segment of your audience has reached the decision phase. That segment actually wants to hear a sales offer as part of their decision-making.
Pro tip: People want to take the next step. All your content should move them forward in the journey. Every piece of content must have a CTA that takes them to the next low-risk step that adds value to their experience.
The key to a great content strategy is:
Understanding your customer's journey
Knowing where your potential customers get the content that moves them along their journey
Are they searching for articles and blog posts via search engines like Google and Bing? Do they turn to social media, like Facebook and Twitter? Do they want videos or webinars? Do they love to listen to thought leaders on podcasts? Maybe your audience responds well to infographics.
Create content for the whole journey so that people who are looking will find exactly what they need. As you develop content, ask: "Which conversation will this content engage?" Then deliver that content in the channels your audience is seeking it.
Chapter

03

:
Commit to content creation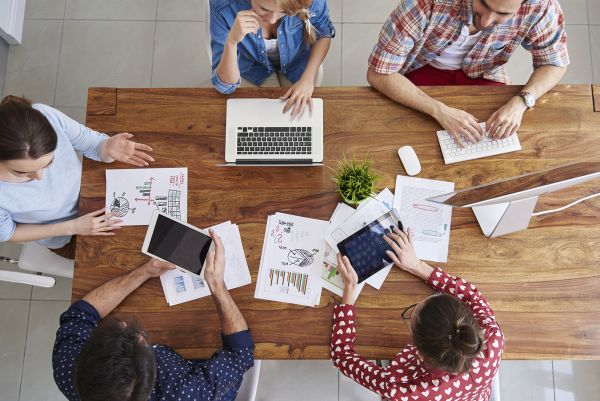 Content production can be overwhelming, but take heart. You don't have to be a jack-of-all-trades; you just have to be a master of one (or a few). You can start with one or two kinds of content that you can commit to and be good at that. As time goes on and you have success, you can branch out and add to your portfolio.
Keep in mind these two important points:
Think of your audience first. The stuff you make has to be the kind of stuff that your ideal customer would want to consume. Sometimes it helps to do a survey and ask them what interests them. Otherwise, there's nothing wrong with checking out what your competitors are doing well.

Focus! Pick one thing that you can do comfortably and you can commit to. To gain momentum online, you need to commit to your content.
For example, if you're a real estate lawyer, your clientele may not respond to social tools like Facebook, Twitter, or Instagram. However, they would probably love to hear you share advice, interviews, answer common questions, and explain the ins and outs of the legal hoops in the real estate business. For that, a blog, YouTube videos, or podcasts could be powerful.
Pro tip: Be natural. Produce content that expresses what you do in a way that your audience will want to consume.
Start by researching where your customers hang out, where they ask questions. Yes, they search in Google, but don't forget—the internet is bigger than Google! People use Quora, LinkedIn forums, and social media to get answers, to name a few. And while people search for content, they also want answers to be delivered to them. When the buying journey is longer, and even after they've made a purchase, people will subscribe to email newsletters, podcasts, and other digital publications from industry experts to keep abreast of trends, and get tips, hacks, and quick fixes.
So, the best value that you can offer your audience through your content is your industry knowledge and expertise. In this way, the help you offer in your content is like the Jello-O recipe book mentioned above. Your audience needs solutions to their problems, and you provide it, all the while nudging them toward your products and services. Success in this strategy hinges on having content that targets each phase of the journey.
Chapter

04

:
What to make next?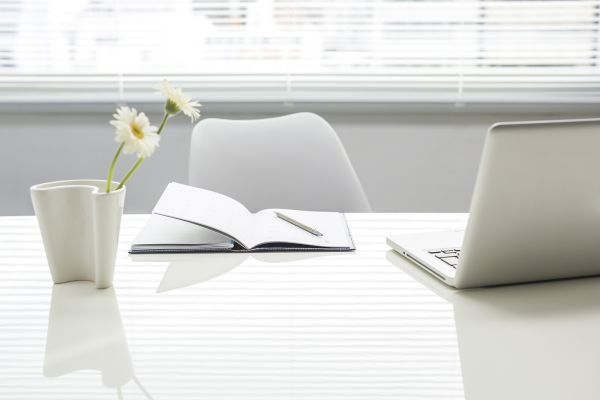 Before you begin developing new content, you have to identify where you're missing content for the buyer's journey.
If you're just setting up your content marketing effort and haven't created anything yet, then in a way you're in great shape. You can start off by targeting to phases of the journey. The down side is that you've got some serious work ahead.
On the other hand, if you do have content that you've been using, first take a look at what you have. Map out each piece of content to the phase of the buyer's journey that it best meets. This will help you see where you should focus for your next project. If you have a lot of decision pieces, but fewer consideration pieces, you may want to create new content for that phase of the journey. Or, if your education phase content seems outdated, it may be time to update and invest in some new content in this area.
Once you know what phase of the journey you're targeting, it's time to set to work. This guide sets out to help you think through just what kind of content you can produce, how it can fit into the buyer's journey, and how it can help grow your business. We've broken out several kinds of content to help you put generate more great content for your arsenal.
Content type: Podcast
Description:
Initially it was a branded term for talk radio style downloadable files for iPods, but has since been added to the lexicon to mean any audio file broadcast that can be downloaded and listened to anywhere.
Difficulty level and journey phase target:

Who likes these:
Podcasts garner a wide audience, from teenagers to baby boomers. They have an especially strong following among commuters who spend a chunk of their day behind the wheel or on the subway.
What's it take to make it?
A decent microphone and a quiet room. It's not tough to put together, but podcasting is a real commitment. Your audience will expect your podcast to come out with some regularity. Muffle the walls with some eggshell foam to get a studio sound. You can plug a decent mic into your computer and record them right there. Use sound editing software like Adobe Audition (this is one good choice among many) to cut out little mistakes. Open an account at iTunes and drive traffic to your podcasts through email, blog posts, and social media. A professional image for your podcast profile is essential.
How can it make me money?
Your podcast is a fantastic way to deliver value to your prospects and your customers, establishing you as a thought leader and cementing your brand as the solution in your industry. In addition to being popular among podcast enthusiasts, they are very shareable for social media. Also, they are a great way to mention your products and services to your audience, announcements about your brand, and deliver exclusive deals to listeners. Just be careful to stay away from super-salesy content. Think like a radio show, and insert your sales CTA with care. For some shows, a commercial break could work, or closing with an announcement might make more sense.
Great examples:
Content type: White Paper
Description:
White papers are informational, authoritative documents that detail a problem and provide a solution by highlighting the features of a product or service. Generally speaking, readers of white papers aren't interested in spiffy graphic design (though it should look professional), or a fun approach to the subject. In most cases, they are looking for cut-to- the-chase technical information. Often, you can assume that the people who download white papers are close to a buying decision. They tend to look for topics like ROI, product comparisons, and state of the industry.
Difficulty level and journey phase target:

Who likes these:
These work really well for B2B marketing.
What's it take to make it?
Word processing software, some minor design chops, and your expertise. You can publish your document as a downloadable PDF or as a web page.
How can it make me money?
White papers work really well as tools for the sales conversation to help substantiate your sales pitch. But that doesn't mean it should only make an appearance during a pitch. It should live on your website, where it can do two things for you: 1. A good whitepaper lends authority to your site overall, and 2. Prospects in the decision phase can find it, giving them one more strong reason to reach out to you for a sales conversation.
Great examples:
Content type: E-Newsletter
Description:
The e-newsletter is a great way to keep your email list engaged with your brand by providing valuable, important, or entertaining content into their inbox. It's almost as much a requisite for your online marketing strategy as is a blog. If you have an email contact list, you can keep them alert to the many valuable aspects of your business, whether it's product updates, industry know-how, tips and tricks, or pricing discounts, the options are wide reaching.
Difficulty level and journey phase target:

What's it take to make it:
E-newsletters, like many other kinds of serial content, require a commitment to regular output. It's this commitment that provides value to your list (in the form of the great content and offers), and value to you (in the form of increased engagement and brand awareness). This means committing to a regular output that you can really do. Don't try a weekly column if you can't keep it up. Start with a monthly, and increase it if you can.
How can it make me money?
It's a great way to keep your audience in touch with your new products, run sales, and drive traffic to your blog. By providing a short introduction to the article, you can link to the full post on your blog. This will help you move your audience along the buyer's journey. Your newsletter can provide content for people in multiple phases of the journey, too, which can expand your reach and your effectiveness.
Great examples:
Content type: Case studies
Description:
Case studies and customer stories show how powerful your solution can be, and put a real face to how your product or service works in the real world. You can use case studies in a number of ways. You can have a case study downloadable PDF that you can use as a lead magnet (download the document in exchange for the person's name and email; now you've got a new lead), or you can have web page devoted to one or more of them. Some argue for short-form customer stories, while others insist that long-form stories are most compelling. You can explore your options to see what works best for your brand.
Difficulty level and journey phase target:

Who likes these:
People who are weighing the options in front of them as they consider the solution to their pain love to see how solutions have worked for other customers who are trying to achieve similar results as they are.
What's it take to make it:
To put together a great case study, you'll need to spend time interviewing your clients. How do you discover their great stories? Listen out for them during your sales calls. If you have a sales team and/or customer support, have them keep an ear out. Provide them with an easy way to pass along their discoveries. Many businesses want to be considered for a case study, so you can even create a webform to capture any volunteers.
How can it make me money?
Case studies provide great information for prospects who are in the consideration and even decision stages, and can move them closer to making a purchase. If you include a gentle CTA to connect for the sales conversation, you can know that the lead coming in via a case study is well educated and is showing strong interest in your offering.
Great examples:
Content type: Report
Description:
What better way to demonstrate your expertise in your industry than to release a report that analyzes the latest trends or predicts the next one? Similar to a white paper, a report is an authoritative document that gets straight to the point; however, a report delivers new data, generally the product of your original research. Most importantly, the subject of your report needs to have direct relevance to your prospects and customers.
Difficulty level and journey phase target:

Who likes these:
These kinds of reports appeal especially to decision makers, but the results of your report can be valuable to buyers.
What's it take to make it:
To do market or industry research studies, you've got to be certain that your research is reliable and accurate. Managing a research study, depending on the subject, can be very difficult to produce, but can put you in a strong position as an expert in your field. To make it easier, Google provides a service called Google Consumer Surveys that can help you poll the internet to gain insight into trends with a super-fast turnaround.
How can it make me money?
Reports make very compelling lead magnets. A lead magnet is any content that holds enough value that your leads would be willing to exchange their contact information for a download. For more on lead magnets, check out our guide The Small Business Guide to Capturing Leads. Because the content is seen as insider, and the research is unique, people will often be very willing to exchange their contact information for a research report.
Great examples:
Content type: Infographics
Description:
If a picture is worth a thousand words, an infographic takes that notion 10 times. By integrating beautiful graphic design and information, such as statistics or related facts, you can create a whole story in a single image. Infographics have also evolved to be a little more interactive, moving the audience through a series of panels or zooming in on key details of the piece.
Difficulty level and journey phase target:

Who likes these:
Because they are both compact and visually impressive, infographics do very well on social media. They are great tools for highlighting pain points as well as interesting facts around an industry.
What's it take to make it:
To create a successful infographic, you need to cover two very important bases: 1. Data/ facts—you'll need to collect interesting facts and figures that can work together to tell a story. 2. Graphic designer—you'll need to artistically tie the content together with a beautiful graphic theme (like a map, or interactive image, etc.). Quality is crucial. You can find services online, like Piktochart, to help you make a great infographic yourself. But if you don't have the time or resources to do it yourself, you'll have to find a graphic designer to outsource the project to.
How can it make me money?
Infographics work well as education pieces, helping to create a powerful message about the landscape around an issue. Your infographic can make a compelling blog post, and with the right call to action, can keep your prospect moving along the buyer's journey.
Great examples:
Content type: Webinar
Description:
A webinar is a great way to demonstrate your expertise on a topic. You can get as high level or detailed as you need and your audience wants. Most often webinars work best as free events with a simple registration process to collect contact information.
Difficulty level and journey phase target:

Who likes these:
Webinars attract a variety of interest and are immensely popular. They provide in-depth content, while also giving the audience the opportunity to interact with the host. This makes them great learning tools for people in any stage of the buyer's journey.
What's it take to make it:
Webinars (also known as a webcast) are moderately easy to produce; you can simply use an audio mic and a PowerPoint slideshow or show your computer screen navigation. You'll need a platform to host the webinar in order to publish the live video and handle interactions with the attendees. You can also up the game by using video to show a speaker on a podium or at a whiteboard, but it's not necessary. Normally, webinars should target a time slot between 30-60 minutes. Because the value of webinars is the live audience, you want to promote your webinar well in advance. Get your attendees to register so that you can remind them via email and social media. The more attendees you get, the better. Even though webinars are intended to be live events, enabling them to be interactive experiences, you can add longevity by recording them and promoting them as educational videos. As with many forms of content, you can grow your audience by providing regular webinars that encourage your audience to tune in.
For more details on the nuts and bolts of webinars, check out our guide, Hosting a Better Webinar.
How can it make me money?
Depending on your industry, you have a lot of flexibility with your webinar. You can create topics that target any area of the buyer's journey, which means you need to remain conscious that your call to action should move your audience to the next low-risk step that adds value to their experience.
Great examples:
Content type: Video series or course
Description:
Arguably the most versatile content form, video gives you the ability to connect powerfully with your audience on any number of ways. You can use a video series like a video log (vlog) to share your relevant thoughts on the industry, or leadership, etc. Or you can use it to give practical instructions or help, like EricTheCarGuy, who has had millions of hits for some of his instructional videos. Video can work for nearly every concept. It can complement your e-course material, work for product demonstrations, and make for great documentary-style customer stories.
Difficulty level and journey phase target:

Who likes these:
Basically, everyone likes video. You have the ability to inject humor or entertainment into otherwise potentially dull material, or provide great hands-on instruction. The possibilities are endless. Video works great for awareness, education, thought leadership, product demonstrations, and more.
What's it take to make it:
To develop a video series, you'll need to consider the caliber you want to produce. Many highly successful videos are ad-libbed and filmed on a low-cost camera or even a smartphone. Other video series are scripted and produced with professional equipment in a studio with intensive post-production. The vast majority fall somewhere in between. You can make a budget-conscious video series with a decent digital camera and editing software like Final Cut Pro.
The easiest way to host your video is to launch it to YouTube or Vimeo, etc. and then embed the video on the page you want to use it. That way, you have a social channel that points back to your site, which gives you a bit of a broader reach.
You can one-up your videos by working with a platform like Wistia, which provides analytics to help you understand engagement, include CTAs in the video itself, and give you more options to customize the way video appears on your site.
How can it make me money?
There are tons of statistics out there that point to the power of video in a marketing strategy, but perhaps one of the best is this: 90 percent of user say that seeing a video about a product is helpful in the decision process. This means that if you want to help them make the decision to buy your product, you should have video somewhere in your arsenal.
Great examples:
Content type: Surveys and quizzes
Description:
Want insight into what people think? Just ask them with a survey. Surveys can be one of the strongest tools in your marketing belt, giving you a peek into the thoughts and feelings of the people you seek to influence. Whether you need to understand a customer's experience with your brand, or you want to conduct market research, surveys are great for you. But they're also a great bit of content that matter to users, too. You can use a survey to help them understand their pain, or other details about themselves, making them a powerful tool for the education phase of the journey.
Difficulty level and journey phase target:

Who likes these:
Surveys work really well with two different segments of your audience: 1. Learners—people who are learning about their pain aren't always certain exactly how a general pain affects them in specific. These people love walking through a survey that gives them a graded quiz. The results help them understand themselves better while also helping them recognize the kind of solution they really need, and 2. Your current customers love to be surveyed on their experience because it gives them the feeling that their opinion really matters, while also letting them know that they have an influence on your evolving customer relations efforts.
What's it take to make it:
It's actually really easy to develop a quiz or survey. You can use apps like QZZR, SurveyMonkey, or DilogR to build your product and then embed the quiz or survey on your site pages or emails.
How can it make me money?
Quizzes and surveys can be great lead generation tools, and customer surveys can help generate repeat business.
Great examples:
Content type: Product demo
Description:
Your product demo can be one of the strongest opportunities to make a case for your product for leads that are comparing your offering to your competitors. You can use video to walk through your product's features, make an interactive demo, or go as far as a free trial. A product demo is a great way to provide value to your potential customers while also working toward the sale of your product.
Difficulty level and journey phase target:
Who likes these:
Many buyers would prefer to explore the field as deeply as possible before they actually talk to a salesperson, empowering them when they walk into the sales call, and helping them feel confident that they are truly buying the product that they want.
What's it take to make it:
The best demos start with a story. Why was your product created? What does it serve to help? What are the benefits in a world where the benefit you offer is sorely needed? The product demo should not be a sales pitch as much as it should be a strong vision into the great experience and solution your product provides. The product demo should give details into how the product is designed to be used, and should show it in action. Want to be a real hero? Be honest about the parts that you're still working on, but show how you're working to continuously improve your product. End the demo with a call-to- action that invites the user to connect with a live person who can help them with specific questions and show them more detail. You can use video sites, like YouTube, Vimeo, or even Instagram, to host your demo. If you get creative, this can give you an opportunity to take your product demo even to the point of entertainment.
How can it make me money?
The demo could very well be the tipping point that brings leads to a sales call. Leads coming in from your demo will be the hottest and most qualified for a sale because they've done the research, seen your product and are now ready to talk to sales.
Great examples:
Content type: Ebook
Description:
An ebook for business is a little like a white paper, but tends to address broader topics in a bit more entertaining way. Ebooks work best when they've had a graphic designer's treatment: attractive cover, clean illustrations, and images. They should be authoritative, but a little less technical to be accessible to a broader audience.
Difficulty level and journey phase target:
Who likes these:
For people who want to self-educate, but are hoping to find a deeper look into a topic than they can get via a blog post. Fans of ebooks love that they are spared hours of internet surfing and can find a comprehensive answer in one place. They're not interested in a dry whitepaper, but want something that they can get through in 20-40 minutes.
What's it take to make it:
To make an ebook, it really takes a comprehensive knowledge of the topic. It can be worthwhile to do research before you begin writing to ensure that you aren't missing anything. Ebook writing should capture your audience's interest, and for that reason, it could be worthwhile to call in a writer or an editor before you publish. Lastly, ebook design matters to your audience. Be sure to make a crisp, beautiful design so that the final product looks polished and attractive.
How can it make me money?
Ebooks make fantastic lead magnets. They are easy to promote, and provide the level of value that compels people to offer up their contact information in exchange for a download.
Great examples:
Content type: Product comparison
Description:
Your prospects are looking at your brand as one of several options. Often, it can really help to see the best options compared side by side so they can weigh the pros and cons. With a product comparison, you can offer insight into how your product or service stacks up against your biggest competitors. Moreover, if you provide a number of products, a one sheet that clearly lays out benefits and pricing can be just the thing your prospects need to identify the solution that's best for them. This can be as simple as pricing comparisons, which work well when pricing models get complex, or it can be as involved as a side-by-side video demonstration or interactive experience.
Difficulty level and journey phase target:

Who likes these:
As your prospective customers consider which solution can best address their pain or provide them the benefits they're looking for, they'll turn to product comparisons. Many time blogs will independently review products and provide useful comparisons, but you can deliver a branded comparison, positioning you as a trustworthy solutions provider.
What's it take to make it:
Product comparisons can be a great opportunity to get creative. On one hand, a simple table that lays out benefits and cost may be just what you need. On the other hand, your product comparison could take the form of a well-designed long-form PDF download, interactive webforms or microsites, or even a video series. Most importantly, your product comparison needs to provide clear, useful information. Your target audience is still in the consideration phase, which means they may not yet be enamored with your brand. They want to see the facts laid out in front of them so they can move toward a decision. Your call-to-action should keep this in mind, perhaps driving them toward a product demo or other-decision phase content asset.
How can it make me money?
Prospects that view your product comparison have moved through the buyer's journey beyond education and are heading toward a decision. At this phase, your strongest move is to keep them moving toward a decision, so you should be certain to have a call to action that keeps them on that track, rewarding your sales team with educated leads in the pipeline.
Great examples:
Content type: Slideshow
Description:
A ubiquitous presentation tool, it's hard to imagine a future in which slideshows don't exist. From TED Talks, to webinars, to board meetings, they are the best way to walk through an idea, highlighting key insights and visualizing concepts. On top of the value in presentations, people have come to expect to have the slide deck as a takeaway so that they can process the information on their own time. This makes slideshows a high caliber content asset for your marketing arsenal.
Difficulty level and journey phase target:
Who likes these:
These are especially great tools for B2B marketing, appealing most often to business people who digest slideshows as part of their daily experience.
What's it take to make it:
Slideshows that accompany a presentation rely on the speaker to move the audience through the slides, but the core principle in a slideshow as a standalone asset is that it must have enough content to both appeal to the audience and move them through the slides on their own. You can repurpose an existing slideshow as an asset, but be sure that it provides value on its own. Sites like SlideShare and SlideBoom allow you to post and share your slideshows. You can then embed them on your webpages. Similar to YouTube, using services like these allow you to expand our footprint online, and they work especially well when you offer slideshows as part of a series.
How can it make me money?
Because of their versatility, you can create slideshows that target any point in the buyer's journey. Once you've taken a look at your full array of content, you can identify areas that need a little more filling out, and then develop slideshows to bolster that area. The last slide in the deck can include a call to action, linking to the next step in the journey. This makes them a compelling resource for helping progress your audience toward a sale.
Great examples:
Content type: Testimonials
Description:
There's nothing better than seeing your satisfied customers praise your stellar performance or gush about how your product or service changed their lives for the better. But testimonials do more for your potential customers than they do for your ego. They show that you provide real-life success stories and demonstrate that your brand makes a significant difference to the customers you have, which is a compelling reason for your potential customers to choose to buy from you.
Difficulty level and journey phase target:
Who likes these:
Potential customers who are learning about your brand, considering how well your product or service can fit their needs.
What's it take to make it:
To build a testimonial page, you'll need to solicit your customers for feedback. There are many ways to do this, and your market dictates how this can work for you, but here are a few ideas: exit polling your customer service interactions and including a comments field to capture positive feedback, prompting your customer service agents to solicit feedback when they identify a great success, reaching out to commenters on Yelp, Twitter, blog post reviews that mention your product, or other reviews who have offered great experiences to ask if you can use the comment on your testimonial page.
How can it make me money?
This is a great content piece that you can't do without on your website. As users browse your pages, this will help assure them that you can be a good fit for them. Testimonial pages also make great sales tools that your sales team can link to in an email. By linking to a page, they can be sure that comments are fresh and up to date.
Great examples:
Chapter

05

:
Repurpose: Squeezing every ounce of value out of your content effort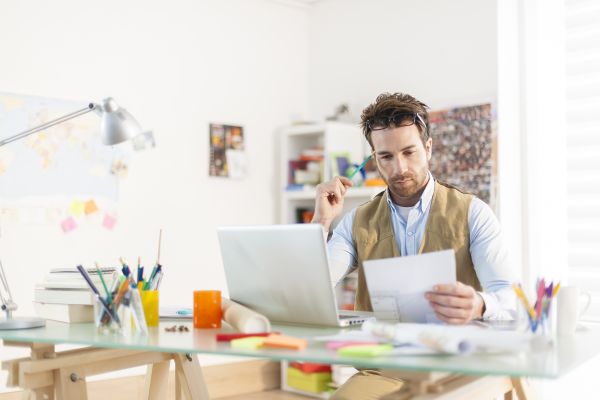 You can extend the reach and value of your content through repurposing. Think of it like the book-to-movie effect. Filmmakers often see successful books (fiction or nonfiction) as an opportunity to create a new movie. The storyline, subject matter, and basic narrative scope have already been tried and proven. The film version extends interest to new audiences who haven't (and may not ever) read the book.
Keep in mind that your content has the ability to do the same. The content you produce in one area can often find new life and a fresh audience with just a few tweaks, widening your reach and effectiveness. Many times, in fact, a story or a concept can be told in a variety of ways. Once you've spent the time and energy to create the story, it can be relatively simple to tell it again in a different medium. In some cases, the fix is as simple as publishing a great slideshow to your SlideShare account.
Pro tip: It's OK if you gave your presentation and didn't get a video of you on stage. When you get some free time, plug a mic into your computer, open up your slideshow, and use a screen recorder like QuickTime or CamStudio to record your voice as you walk through the slides. Post to YouTube. Done.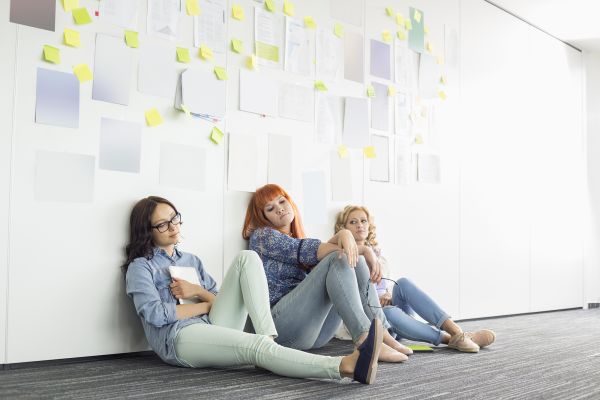 Joe Pulizzi, founder of the Content Marketing Institute, wisely said, "If your content marketing is for everybody, it's for nobody." He was noting that the content you produce can only do something good for your business if you know, first and foremost, who it's for.
Those are words to live by. You may think you have "an audience," and it's made up of people who need your products and services. The truth is, you have an audience in three phases of the buyer's journey. You need to have content that specifically targets each phase. You can't have one set of content that works for all of them. You can't target one phase while ignoring the other two.
Content marketing works around the principle of the buyer's journey, but there's no boilerplate content package that you can double click to download. You have to experiment. You have to be creative. You have to let go of what doesn't work and keep doing what is working. You just keep getting better.
Here's to you getting better and better.
Try us free for 14 days
Start organizing your customer information and daily work in one place.
No credit card needed
Watch how it works
Discover how you can use Infusionsoft to help you get organized, deliver personalized service, and close more sales.