Facebook Ads by Infusionsoft
Need qualified leads? We'll bring them to you. Find a Facebook Ads service that fits your business needs.
Fully managed social advertising
Lean on one of our social gurus to create, analyze, and optimize Facebook ads that will boost your lead volume, drive website traffic, and create brand awareness. Then leverage Infusionsoft funnels to send the right message at the right time to convert those leads.
Automate instead of importing
Facebook Ads by Infusionsoft was created with seamless integration in mind. Lead capture forms are pre-populated within Facebook and submitted directly into your Infusionsoft app, where the follow-up campaign of your choice is automatically triggered.
Precision targeting
The key to an effective ad campaign is having the right audience. We'll create "lookalike" audiences to target people like the contacts in your Infusionsoft account, design custom audiences based on your specifications, and even retarget those who have visited your site.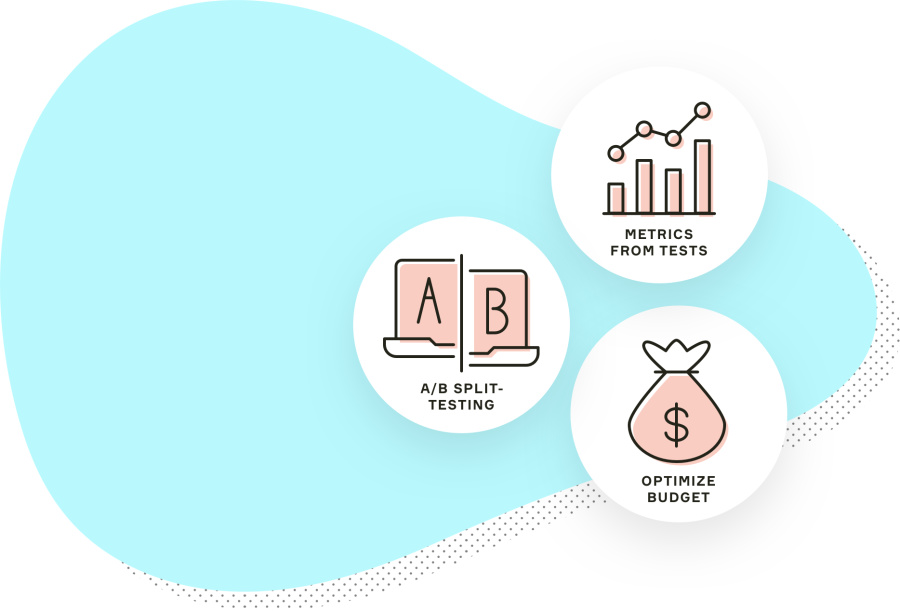 Cutting-edge ad tech
Increase results and decrease costs over time with our industry-leading ad tech. We'll use this tech to automate your A/B split-testing process, generate metrics for those tests, and optimize your budget in real time, just to name a few.
Facebook Ads by Infusionsoft
Enter your info for a free consultation with one of our certified ad professionals.