Worksheet: Creating a campaign strategy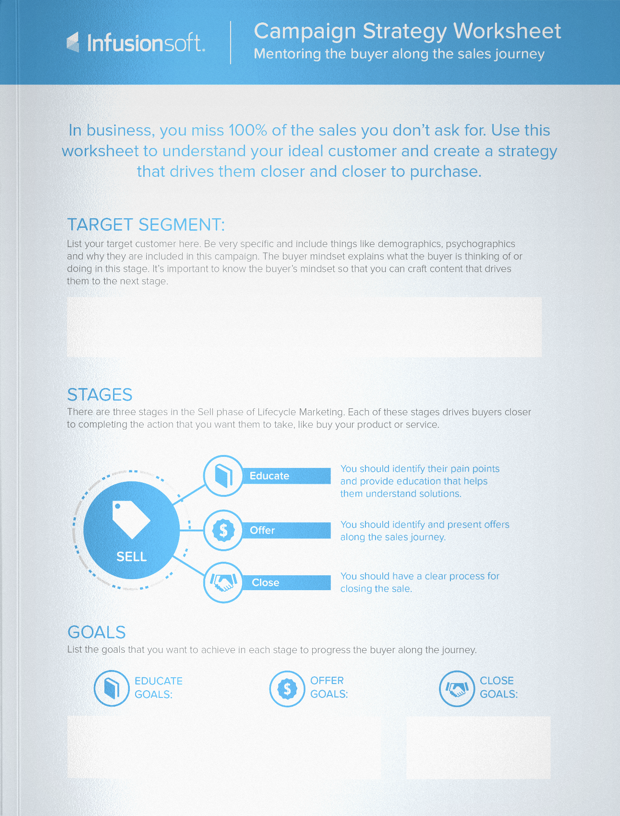 Are you missing opportunities by not focusing on your sales and marketing?
Are you having a hard time turning leads into customers? Consolidating your sales and marketing efforts makes all the difference when it comes to closing the deal. In this worksheet, you'll learn how to shorten your sales cycle using the Sell principle of Lifecycle Marketing – our proven methodology for converting leads into customers.
In this worksheet, you will:
Learn to map the steps your customers take before purchasing
Establish goals you want achieved in each step
Plan out your email, social media and website strategies
Complete the form to access your tool