2016 Small Business Marketing Trends Report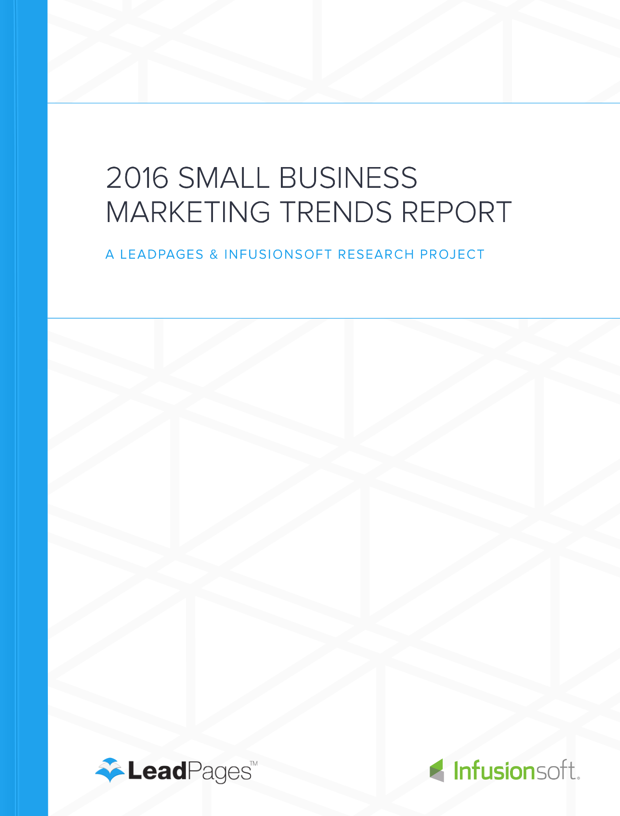 Today's small businesses have more marketing options than ever before. In the land of digital marketing tools alone, analytics are ever more powerful, automation is ever farther-reaching, targeting is ever more precise.
Infusionsoft and LeadPages teamed up to survey a panel of more than 1,000 small business owners from across the United States to better understand the marketing tactics they use and what strategies work for them.
In this report, we'll examine:
Goals and Priorities: What are small business owners hoping to achieve with their marketing in 2016?
Challenges: What are small business owners struggling with and seeking to improve in 2016?
Tactics: What tools and techniques are small business owners trying out (and succeeding with) as they move toward their marketing goals?
Opportunities: What advantages can small business owners seize in 2016 that will help them reach their goals and get ahead of their competition?
Trends and Predictions: Finally, we'll share the trends we predict will come to the forefront of small business marketing in 2016.
Download this free report and discover the 2016 small business marketing trends.
Complete the form to access your tool