October 19, 2017
Introducing the Infusionsoft Payments Bluetooth Card Reader
by Ellis Friedman Fitch
Do you take credit card payments in person, whether you're at an event, in a storefront, or somewhere else? Infusionsoft's new Bluetooth card reader is now available for all our U.S. Infusionsoft Payments customers.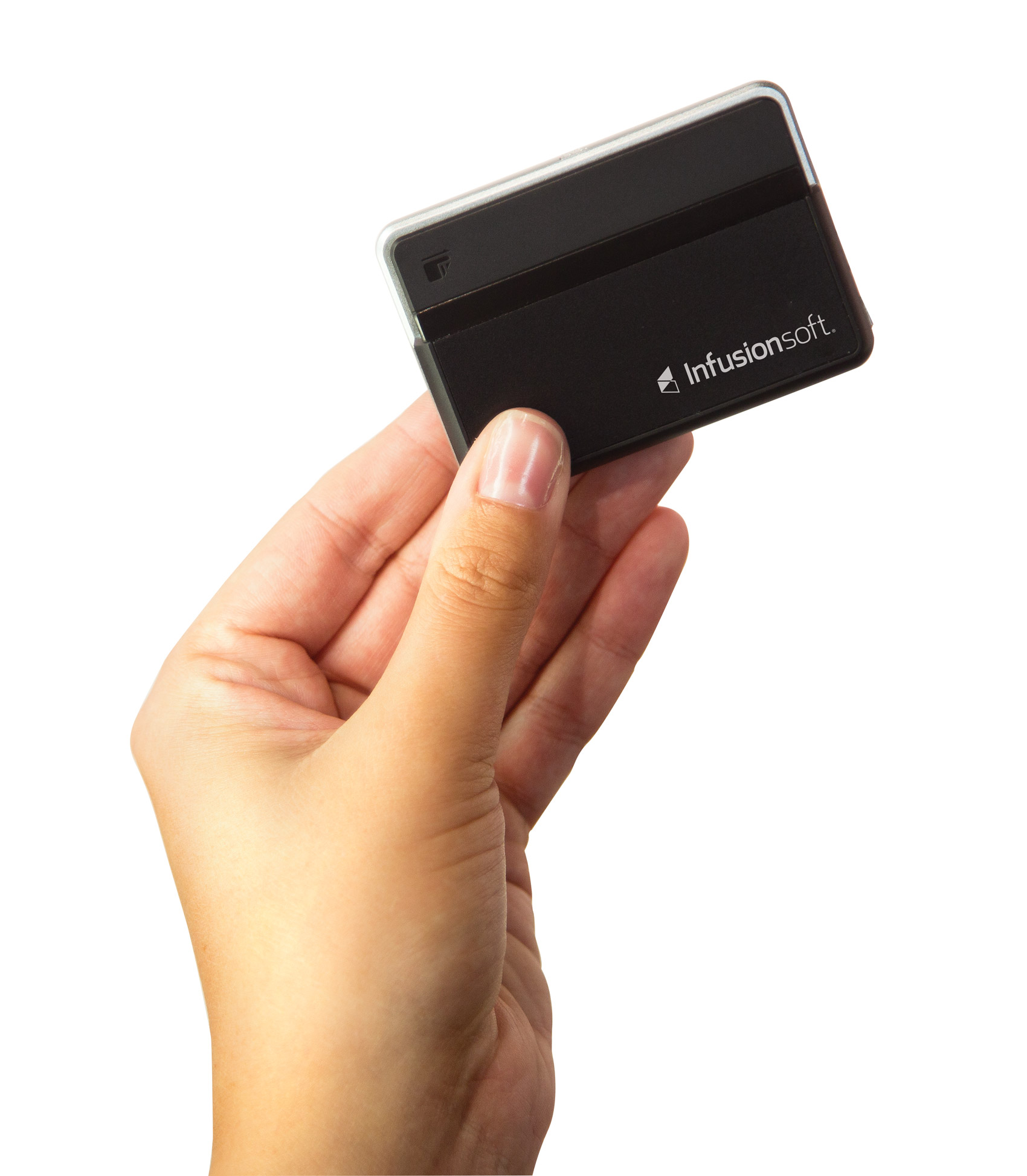 Why does Infusionsoft have a Bluetooth card reader?
With headphone jacks disappearing from our mobile devices, we increasingly live in a Bluetooth world. Our updated card reader will allow you to take payments in person without being tethered to a mobile device. When you take a payment on the Infusionsoft card reader, your purchaser will automatically be added as a contact in Infusionsoft, and you can even set up tags specific to these customers.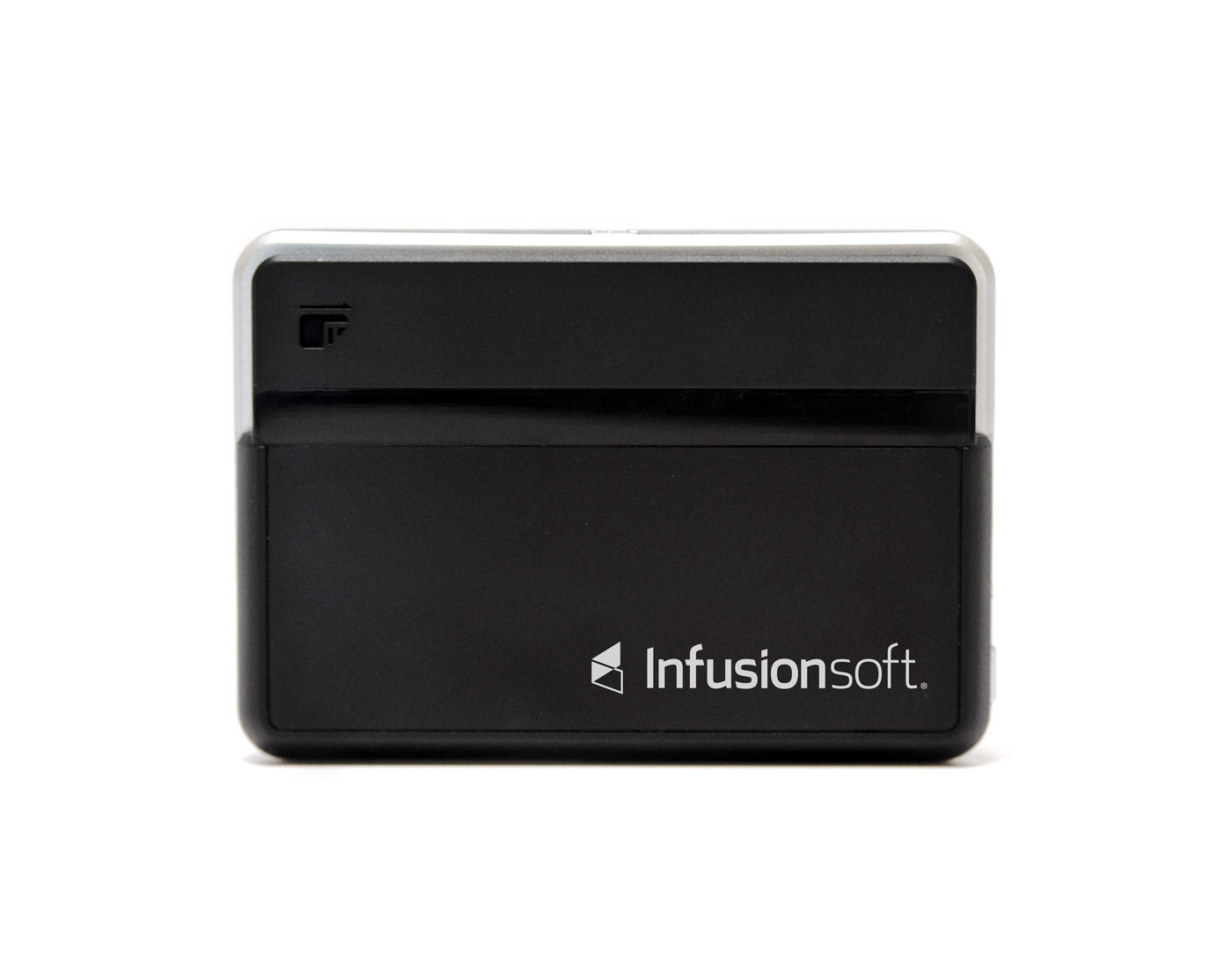 Who can get an Infusionsoft Bluetooth card reader?
The card reader itself is only available to our Payments customers in the U.S. If this changes, we'll be sure to let everyone know.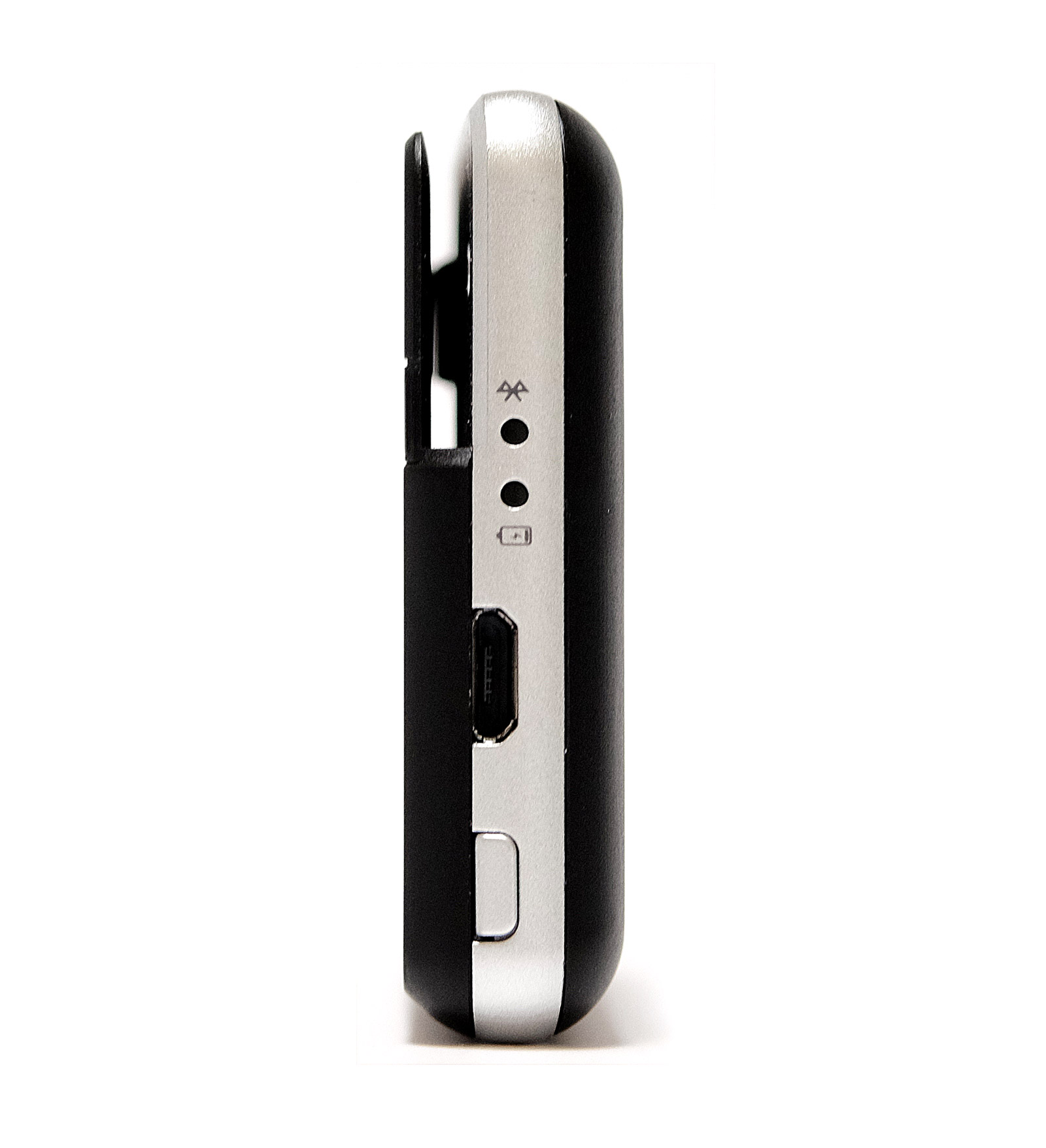 What is Infusionsoft Payments?
Infusionsoft Payments is the easy way to collect payments via credit card. It's built specifically for the ebbs and flows of small business, as there are no monthly fees or setup fees. Instead, it's 2.9 percent plus $.30 per transaction, and lower for higher volume revenues.
The best part? It's fully integrated with Infusionsoft. That makes it easy to trigger post-purchase automation, auto-update expired cards, and settle quickly with the bank.
Right now, Payments is only for our E-commerce customers in the U.S., U.K., and Canada. (Stay tuned for updates on that!)
Want a Bluetooth card reader? Go here to get one.
Want to sign up for E-Commerce? Contact your sales rep or call us.
---
---
Subscribe to our newsletter
Fresh small business insights and ideas delivered weekly to your inbox, gratis.