Pricing starts at
99
Turn leads into satisfied clients for one low monthly price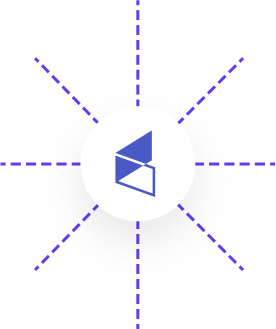 Organizes all your lead & customer info.
Deliver personalized follow-ups.
Send a calendar link to customers to book a time with you online.
Create professional-looking documents your client can accept with a click.
Send invoices and track who owes, then collect payments in app.
Access to all your customer info anywhere from your mobile device.
Along with the full feature set, you get:
Phone and chat support
New user training for $299
Note: Additional users and contacts available. See below for pricing.
You'll like what you see
Don't take our word for it, see for yourself.
Which type of demo experience do you prefer?
FAQs
What if i need help?
Our U.S.-based phone support team will happily answer all your questions. We also offer 24-7 live chat support, online help, and a library of how-to videos.
Can I cancel anytime?
Yes. (Ideally, you'll never want to.)
Do you charge for emails or limit the number of emails I can send each month?
Emails are free and unlimited for everyone.
Is a Credit Card required for a Free Trial
No credit card required - click here and give it a try.
Is the software secure?
Absolutely. A full explanation of our security can be found here.
Can I add multiple users or more contacts later?
Our pricing plans include 1 user license. Additional users can be purchased for $29/month.

You can add more contacts to your client database at any time. We offer the following packages:
Higher volume plans available. Contact Sales for more details. +1 866 800 0004
Client Manager
Access and update customer info anytime, anywhere in one place.
Communications
A simple, customizable way for new customers to learn more about your services and connect with you 24/7.
Appointments
Eliminate the scheduling back-and-forth. Fewer meeting mix-ups and no-shows.
Quotes, Estimates, Proposals
Faster and easier acceptance speeds up the process.
Online Invoicing & Payments
'Pay now' button on invoices means faster payments and money directly in your account.
Mobile
Your entire database in your pocket. Add notes and new contacts on the go.
Thanks! We'll be in touch within 1 business day. Meanwhile, you can get to know Infusionsoft on your terms with three demo options.
Pick my demo