Introducing Infusionsoft Partner Edition
A new client & campaign management tool
Partner Edition makes you more successful by providing one place for precise control and visibility across all your clients' activities.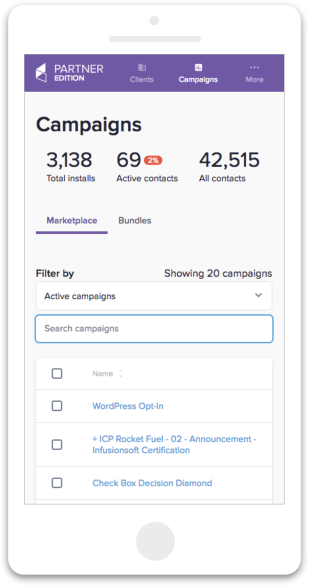 Partner Edition key features
Monitor how your
clients are doing
The new campaign management dashboard offers one place to quickly check health, activity, and campaign performance across all your clients.
Snapshop view of your clients' activities.
Customize bundles in seconds
Now you can configure apps, then create custom, bundled solutions based on individual client needs.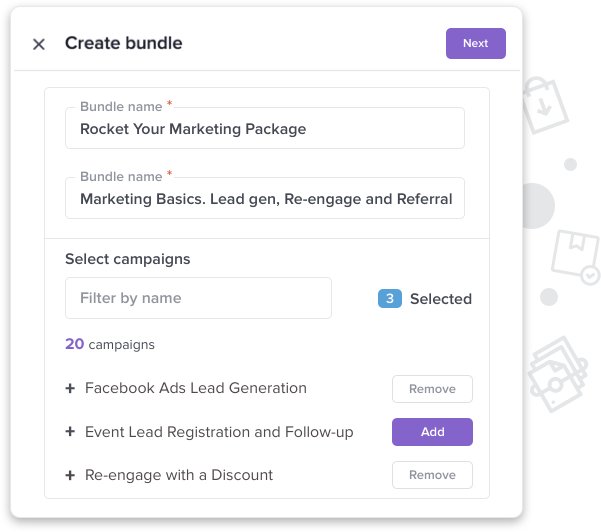 Name your bundle, add campaigns, and go!
Send bundled campaigns in one click
It's easier than ever to set up and share pre-built campaigns to multiple client apps simultaneously.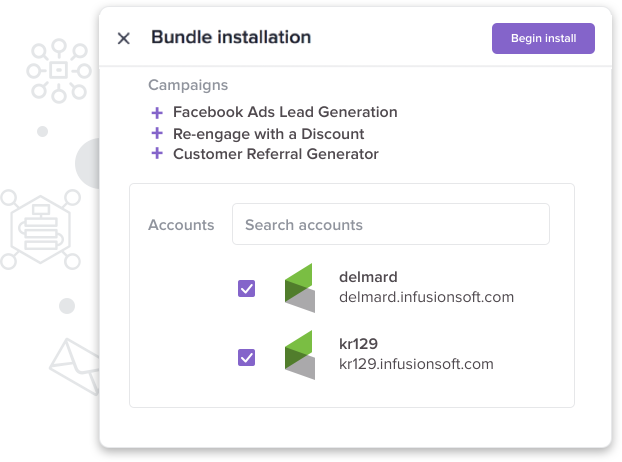 One click. Multiple clients served.
Why Partners love Partner Edition