Together, we help businesses succeed
Become a Partner and turn your sales & marketing automation expertise into products and services that help businesses grow.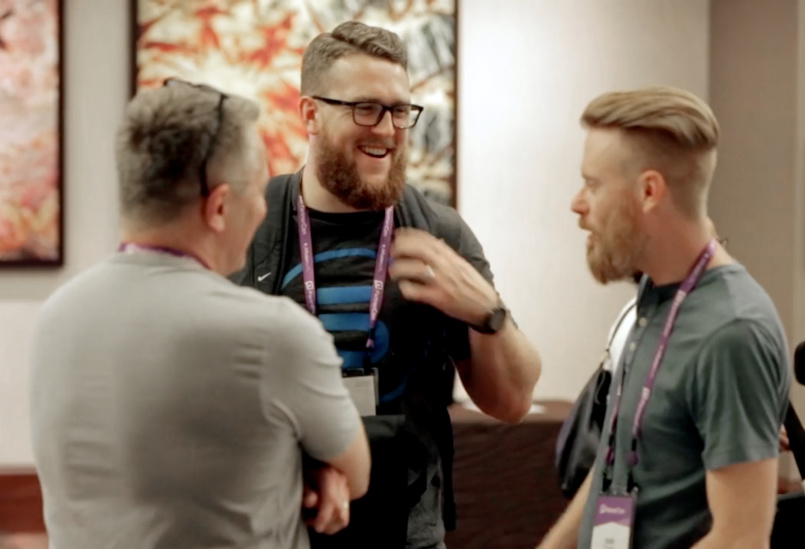 Why partner with us?
Software, training, coaching, and a network of business experts to help you build your business and other small businesses—while freeing up time to pursue the things you love.
Organize and automate
Use Infusionsoft to deliver personalized, automated follow-up that chases down business, so you don't have to.
Expand your expertise
Learn how to productize, accelerate sales, improve your sales funnels and marketing strategies, and more.
Network and grow
Join a community of 1,500+ experts who can share success methods and generate referral business.
How to get started
01

Pick a program

Fill out the program form to get started. Not sure which program to pick? Email us.
02

Get access

Get access to the tools, training, and coaches in your selected program.
03

Get to work

Put your new product offering and services into action, typically within 1-30 days.
Become a Certified Partner
Get started by telling us about you and your business. After we receive your submission, a Partner Manager will follow-up with next steps.
Your Information
Your Business
Your Business (continued)
Certified Partner
program details
Who it's for
Business consultants, agencies, and other sales & marketing pros seeking the best Small Business CRM to better serve their clients and scale their own business at the same time.
---
Included software to support your clients
Provide better organization and personalized follow-up with Infusionsoft's Starter Edition. The all-new Partner Edition dashboard provides quick reporting and visibility across all client campaigns, and enables you to easily implement proven campaigns across multiple clients simultaneously.
Create dependable, recurring revenue streams
Earn up to 30% recurring commissions on the monthly subscription price of the Infusionsoft apps and services you sell. Package and price services based on what's best for your business, and bill your clients directly as an authorized reseller.
Gain exposure to prospective clients
Take advantage of partner-only benefits like co-funded marketing activities promoting your Infusionsoft solutions, reserved ad space, and featured listing services on our highly trafficked Marketplace. Certified Pro Partners(?) can qualify for leads directly from Infusionsoft.
Join a global community of experts
Don't go it alone. Being an Infusionsoft Certified Partner gives you access to Partner-only events as well as a community of over 1,000 like-minded marketing experts who support one another by sharing best practices, answering questions, and more.
Included premium support to help you scale
Work with a Partner Success Coach for technical help building out more involved sales & marketing funnels. Certified Pro Partners will also have access to a Partner Manager to co-create a targeted growth strategy.
---
Certification & onboarding
Expand your expertise through our self-paced online certification program. It takes 8-20 hours to complete, depending on your familiarity with Infusionsoft's software, and introduces our proven Small Business Success Method to help hone your sales & marketing skills.
Once you're done with training, you'll have an Onboarding Coach to get you started on the right foot.
---
How it works
Consult with a Partner Development Manager
Complete certification training
Sign Partner agreement and start scaling your business!
---
Developer Partner
program details
Who it's for
Software developers and other companies looking to build an app integration, plug-in or connection between their technology and Infusionsoft's platform in order to grow their user base.
---
Grow user base through our Marketplace
Get listed on the Infusionsoft Marketplace. You'll get exposure to 145,000+ worldwide Infusionsoft users actively looking for apps like yours to serve their needs.
Gain access to proven marketing programs
Whether you want to write educational content for our sales & marketing blog or share your success story via a Podcast, we offer multiple methods developers can use to get their products in front of all those Infusionsoft users.
Included premium support to help you scale
More complex integrations may require additional help, which is why we include Premium Developer Technical Support and API & Developer support. For Pro Developers(?), you'll have a trusted go-to resource to help you take full advantage of the Partner program benefits. We also have quarterly developer hackathons, complete with a global community of developers ready to test new ideas, offer API support, and more.
---
How it works
Request a call with an Infusionsoft Developer Account Manager
Submit app or integration for review (it's free!)
Maintain an active Marketplace (also free) and get exposure to 145,000+ Infusionsoft users
---