The best CRM software for consultants
Infusionsoft's CRM software for consulting firms takes care of the follow-up, freeing you up to spend more time serving your clients and less on repetitive tasks.
A good vs. great consultant boils down to expertise, insight, and software.
Add the tools that will help you focus on your clients needs.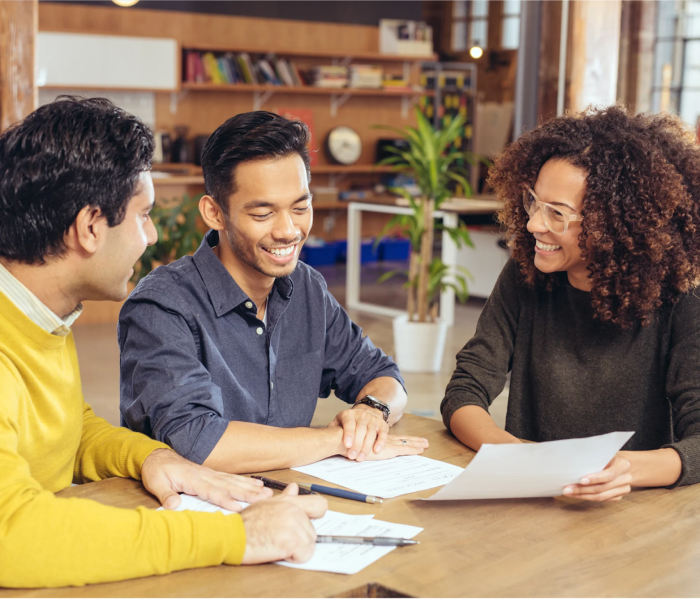 A good consultant is smart, articulate, self-confident, and business-ready. A great consultant is all of the above, plus they possess a deep expertise in their chosen industry, they're insightful, organized and above all, they use the best CRM software for consultants.
As a great consultant you'll provide the expertise and insight, Infusionsoft will provide the CRM.
Consultants worldwide use Infusionsoft management consulting software tools to get better organized and automate their digital marketing. The result: increased customer satisfaction, more referrals, and greater revenue.
Here's how it works.
Step 1: Get better organized
Good consultants are organized by nature, the greats rely on solutions that raise the act of organizing to the level of coordination.
Everything in one place
All your contact information is in a centralized database that you can break into custom lists for specific messages, offers, and news.
Get stuff done, on the go
The intuitive mobile app uploads contact info from the countless business cards you accumulate. Just snap a picture, and the app adds contact info into your customer contact lists.
Convert contacts into clients
Once you've added contacts, assign identifiers making it easy to create custom lists for specific communications and targeted marketing.
Contacts in place, reach out
Create a series of automatic emails that are triggered based on your contacts' actions.
Step 2: Let the software do the work
Cut-and-paste is the slowest way to communicate with numerous potential clients. It's also an impersonal way of maintaining existing relationships with established customers.
Organization is key
With all your contacts and records in one place, you can quickly communicate with clients and strengthen relationships.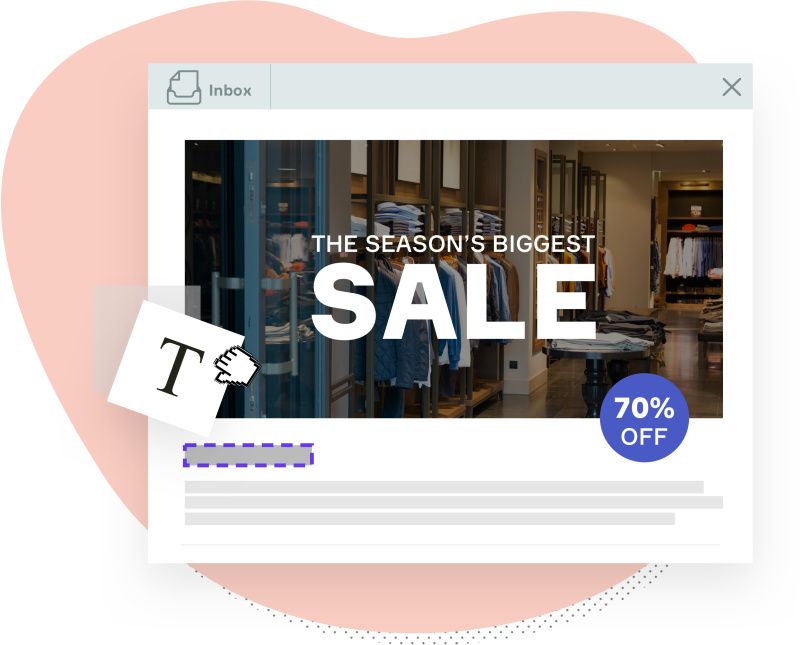 The invite is in their inbox
Select from dozens of email templates to create a series of follow up emails sent automatically to your specific lists.
Organize and sort your contacts
After adding contacts to Infusionsoft, add identifiers so it's easy to create custom lists for specific marketing later.
Put it on the calendar
Connect to one of the scheduling apps in our Marketplace and easily get your appointments scheduled with minimum effort.
Step 3: Automate to save time
When you follow up with everyone, every time, no one slips through the cracks.
How much is your time worth?
Put an end to repetitive tasks by customizing communications that are triggered by client actions. This saves you valuable time on daily tasks like scheduling, billing and reminders.
More yes, less no
Acquiring new clients is a courtship that culminates with a proposal. Some say yes, others say no. Automating follow-up frees up your time to craft the perfect proposals for each prospect.
Some clients need more time
Following up after each consultation is a long process that requires multiple calls and emails. Set up a workflow that automatically sends sequential communications based on the prospect's actions—ultimately, generating new business.
Step 4: Streamline business processes
Create efficiencies that work for you and that promote your service and support with existing clients.
One-time setup
Once you've mapped out specific workflow sequences, like requests for additional documentation, reminding clients to sign a proposal or pay an invoice, the software will send the next communication, automatically.
Scheduling tools that work
Connect to any of our Marketplace apps to improve your productivity, like auto-scheduling.
Why Infusionsoft is the best CRM for consultants
As a CRM Analyst/Consultant, I have the chance to research and test a multitude of CRM's and Marketing Software and Infusionsoft is one of my favorites...There are programs that help with scheduling, membership sites, integration with Facebook audiences, text messaging and countless others. Brad K, Capterra Review
The CRM software consultants rely on