The one place
for everything
Chuck the spreadsheets and sticky notes and get the only CRM built specifically for small business, Infusionsoft.
What is a CRM?
CRM stands for Customer Relationship Management, and it performs the sales and marketing automation tasks you use to maintain relationships, store and segment data, and analyze information tied to your customers, leads, and prospects.
Start online demo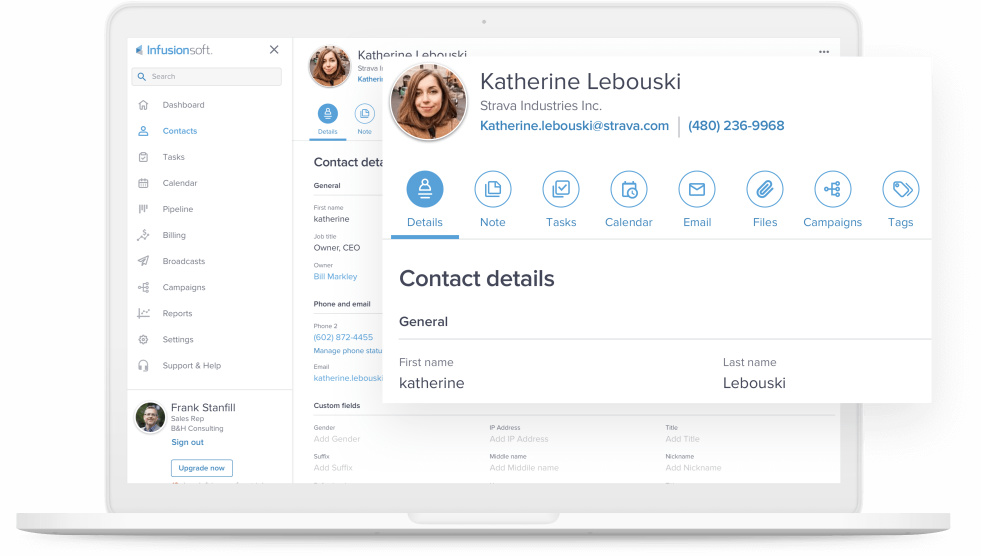 What does CRM do?
Collect data about your leads and organize your contacts to save hours of work. Easily upload, store, and manage detailed individual records that include:
Name
Address
Email
Type of customer
Phone number
Purchase history
Website
When do I use a CRM?
When you want to:
Promote your products and services
Reignite stalled transactions
Target your offers
Gather campaign performance data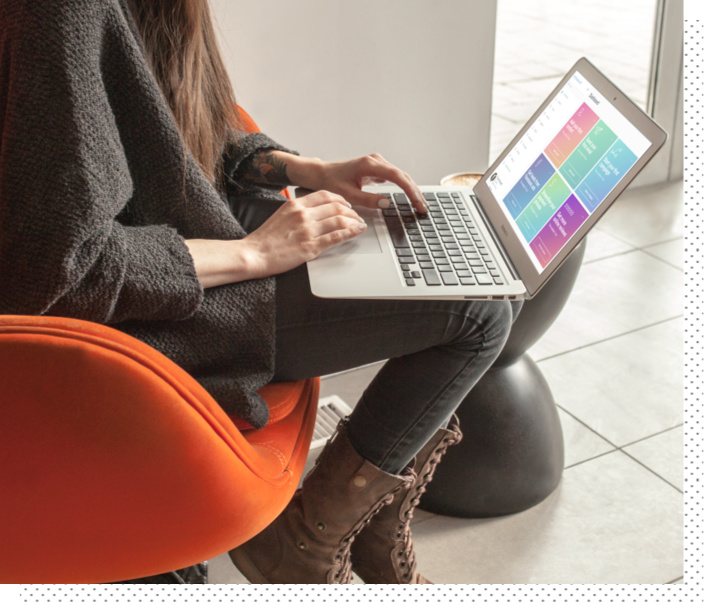 Where does a CRM fit in my business?
Anywhere you want it to.
The Infusionsoft CRM makes it easy to quickly build out sales and marketing campaigns that, once complete and operational, will give you time back in your day to focus on the parts of your business you enjoy the most.
Infusionsoft is your one stop shop for CRM, sales, E commerce, and marketing." Latrice Claiborne - via Capterra review