Unclutter your day
Eliminate the time-consuming, manual upkeep that eats up valuable selling time.
A customizable tool to streamline the sales cycle
Track all customer interactions with the added ability to automate follow-up, manage your pipeline, and analyze the entire sales cycle.
Infusionsoft has helped me to customize my sales campaigns to fit the needs of my audience. - Jeremy W. via Advocately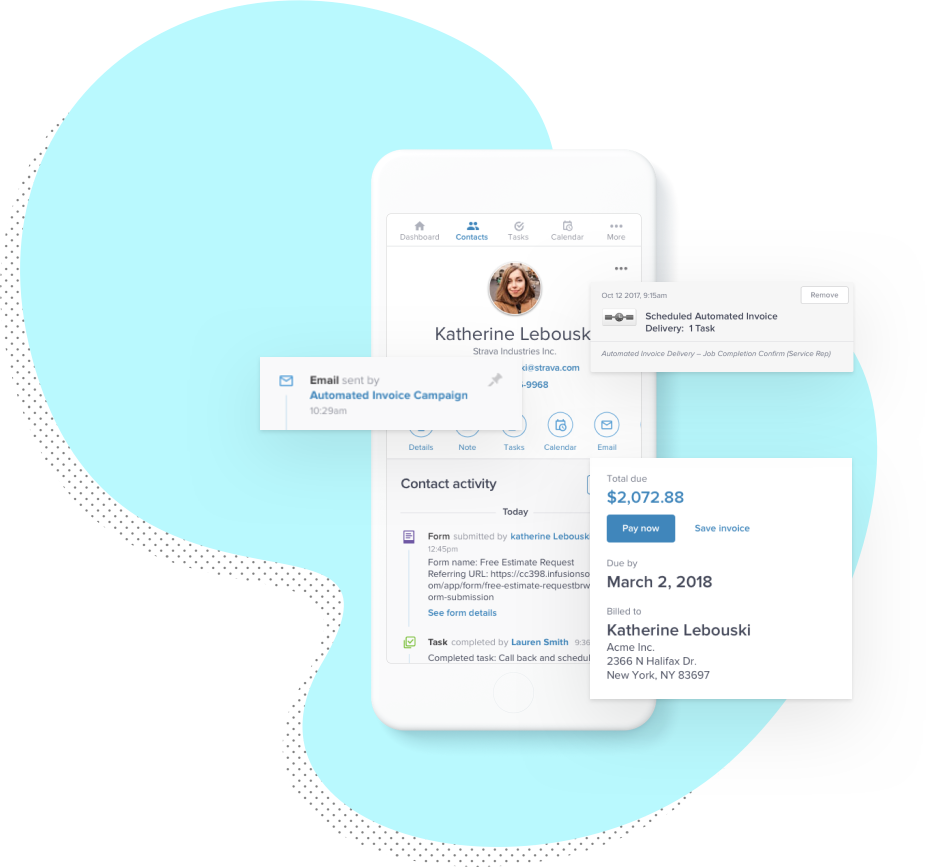 Quotes & orders
Create, manage, and share custom quotes directly from the Infusionsoft app. It's like having another employee helping you move and track customers through your pipeline.
Send email notifications to sales reps when quotes are accepted or declined
Allow customers to accept a quote with one click and pay online
Automatically convert quotes into orders and create a balance
Start a 14-day free trial
No credit card required