Create happy customers
Infusionsoft has helped us... take better care of our customers and cater to their needs when they come in." Milkhouse Candles
Speak directly to your customers
Personalize your advertising, emails—pretty much everything. Personalized service means you're spending less time on repetitive tasks, more time with your customers.
What are the benefits to personalization? As ranked by surveyed consumers:
46% say it reduces irrelevant advertising
25% find that it's an easy way to discover new products
Landing page vs. homepage
Your landing page has one job: to get your visitors to take action. The landing page works because your leads will see only what you want them to see.

Your website tells your visitors everything about your business.
Landing page templates come standard
Showcase your brand with free access to over 1,000 quality stock photos and 100+ landing page templates.
Sync with custom fields to fully personalize your follow-up
Lightning-fast page-load times (faster pages = faster conversions)
Decide where your landing page lives with custom domains (and enjoy the resulting SEO boost)
[The] Landing Page feature... cuts out another software that I was needing to pay for!" Colton D.
The right message to the right list at the right time
Create specific audiences to be sure you're sending customers relevant information about your promotions and events. Tailor your messages by holiday, locations, purchase history, date, promo codes, and more.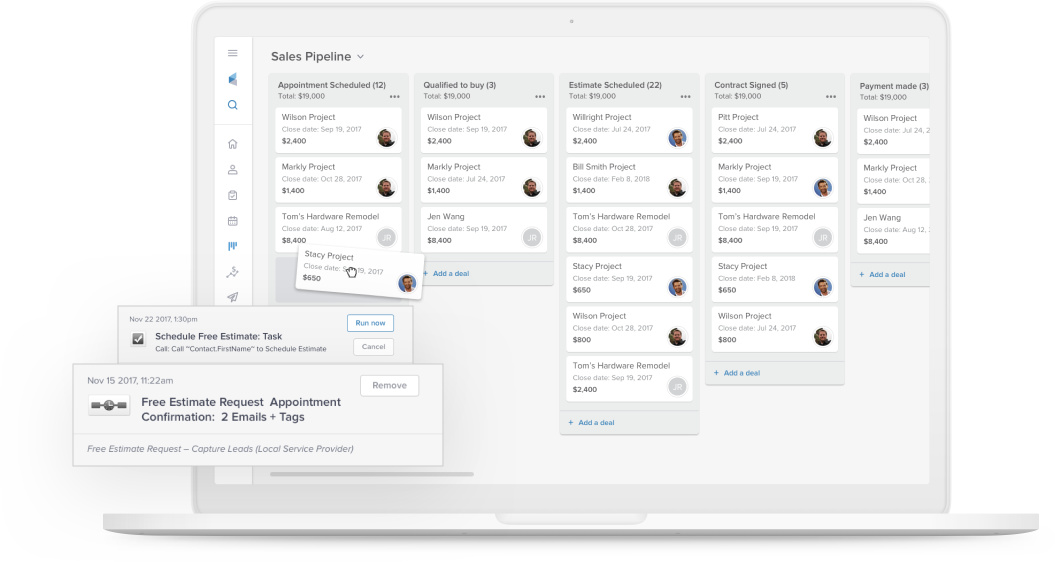 Nurture each client through the sales process
Create triggers that automatically send emails based on where your customer is in the sales pipeline
Customizable sales dashboard can be configured to conform to your business model
Start a 14-day free trial
No credit card required