Focus on your customer service
Clients want to maintain relationships with businesses who get them. You show you get them by serving, even anticipating, your client's needs.
Speak directly to your customers
Personalize your advertising, emails—pretty much everything. Personalized service means you're spending less time on repetitive tasks, more time with your customers.
What are the benefits to personalization? As ranked by surveyed consumers:
46% say it reduces irrelevant advertising
25% find that it's an easy way to discover new products
Reduce time spent doing administrative tasks
Running a small business means you wear many hats which can be stressful. We assess your current processes and help you do things more efficiently and in less time.
Before Infusionsoft, if someone inquired about our services, we had a laborious process for following up. Once we automated...Our bookings increased immediately. Lauren D.
Working together shouldn't feel like work
Offer your clients a seamless experience. Whether setting appointments or getting paid, it's easy to stay on the same page.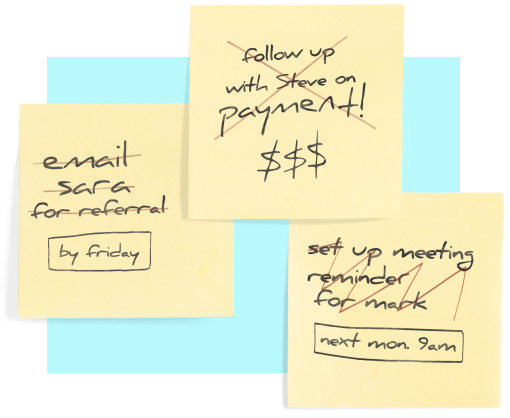 There's a better way to get organized
Organize your to-do list and set reminders to keep your work on track—better than sticky notes.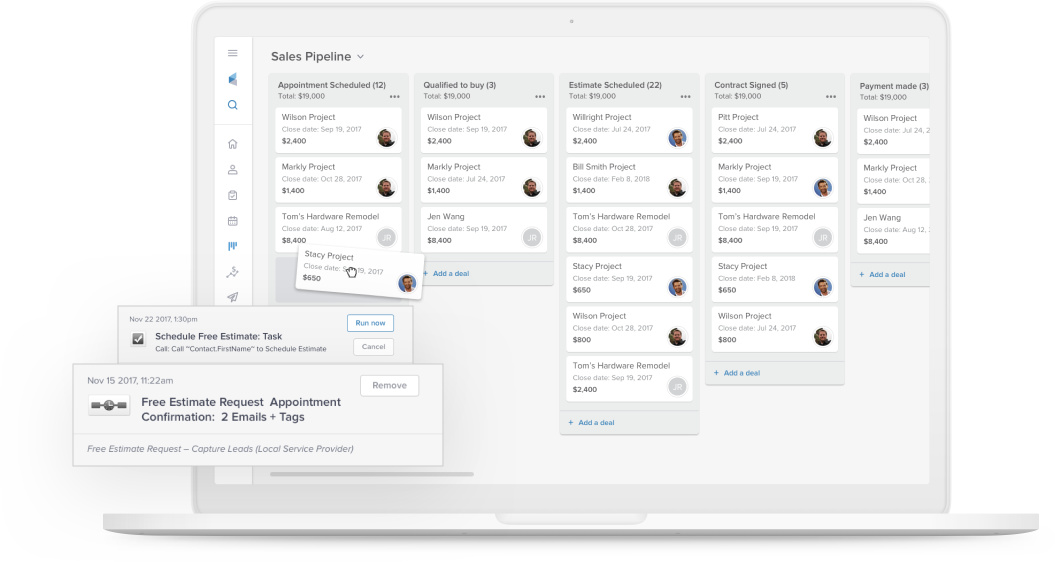 Nurture each client through the sales process
Create triggers that automatically send emails based on where your customer is in the sales pipeline
Customizable sales dashboard can be configured to conform to your business model