Marketing automation for small business
Campaign Builder, CRM, tracking... These are the tools we pioneered and used to grow our business.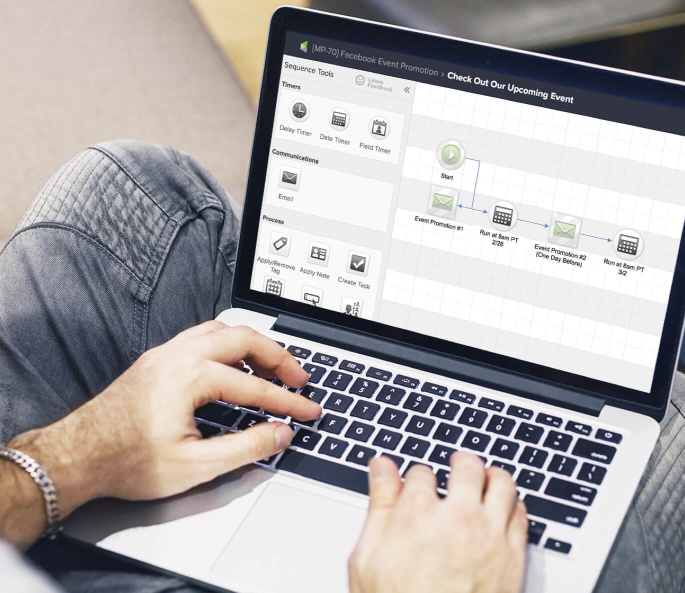 Campaign Builder
A simple drag-and-drop interface has you creating marketing campaigns tailored to your specific promotions and business needs. To accelerate the setup process, we offer ready-made campaign templates in the Infusionsoft Marketplace.
Automate and personalize communications
Build landing pages, emails, and more
Modify your campaigns based on performance
CRM integration
Your CRM is more than just a place to store customer information. Use the data you collect to proactively nurture leads and grow your revenue.
Keep contact communication history in one place
Use autoresponders to send a series of personalized emails
Keep your communication relevant
Statistics & reports
Collect and analyze data on every email you send.
Track open rates, click-throughs, conversions, and more
Evaluate web form, landing page, and campaign performance
Monitor campaign results in real time
Refine your marketing efforts to maximize ROI