From proposal to paying client
All you need to send quotes, track activity, and collect payment is in one place.
Easy-to-create quotes & invoices
Faster than cut-and-paste and more professional, customize documents with your logo, services, and more in just a few clicks. Then track if it's been viewed to see which are outstanding.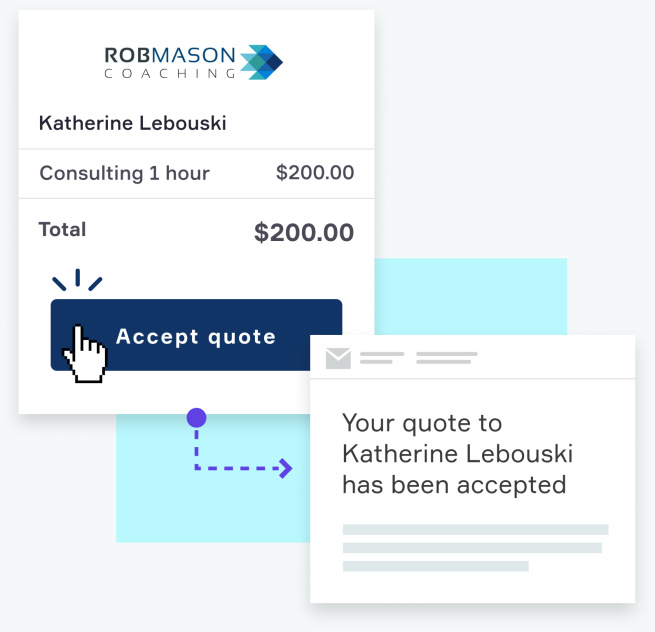 Stop wondering if you've won business
Once you've sent a quote, we'll notify you when the client views or accepts it. You'll also get a pre-written reminder email you can quickly customize and send to help get your quote accepted.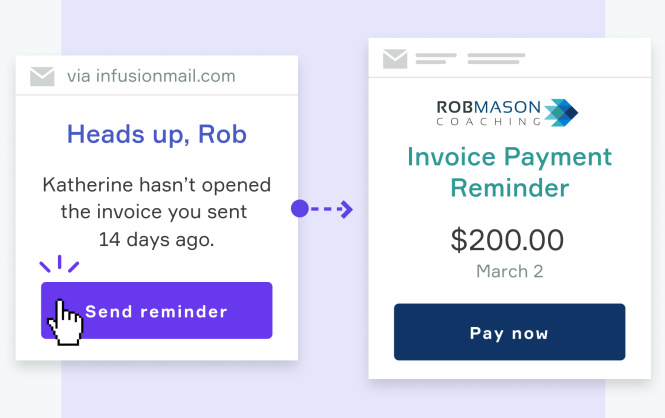 Get out of bill collecting
Easily create and send an invoice with a Pay Now button. You can even accept a deposit and your invoice automatically adjusts to show what's left to pay. We'll also send smart prompts to remind you to nudge clients when payment is due or past due.