Integrates with the tools you use
With over 230 native and supported integrations, you are the master of monitoring and managing your business.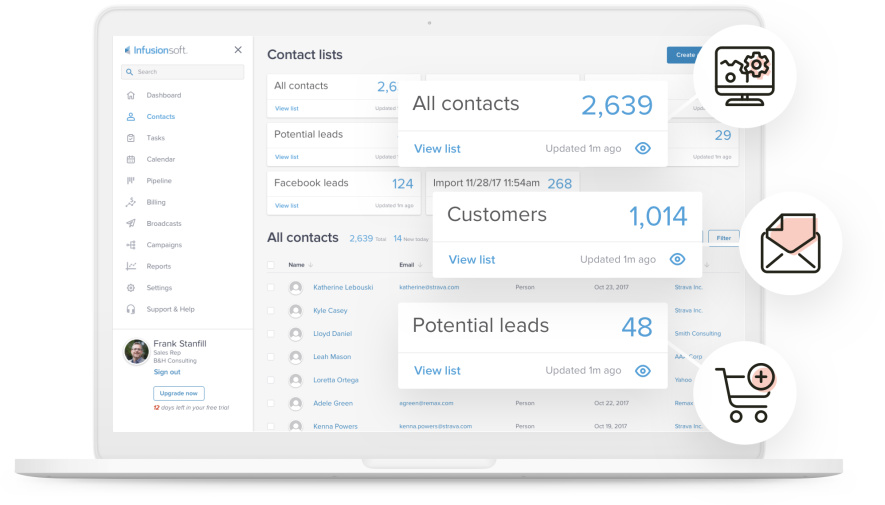 The software does the work
Infusionsoft integrates with your ecommerce, email, and websites. As the leads pour in, they automatically populate your data fields, saving you valuable time.
Automate your online store
Plug Infusionsoft into Shopify, BigCommerce, Magento, WooCommerce, and more to target customers with the right email at the right time. The system does the work for you.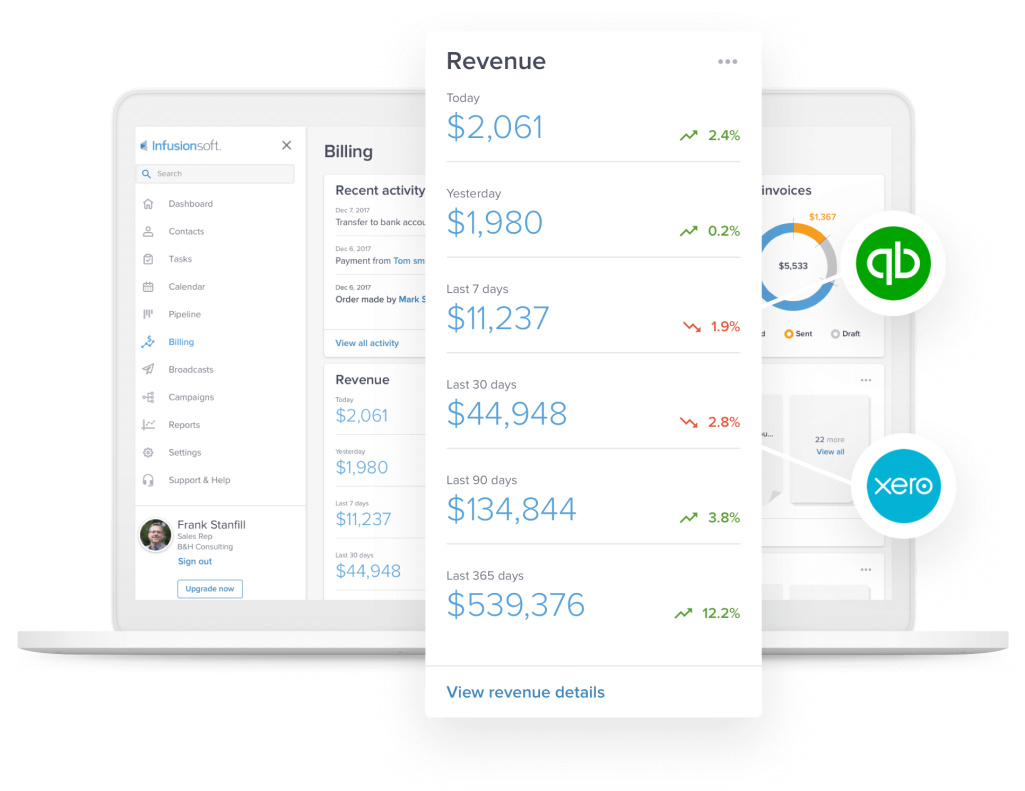 Everything must balance
When you integrate QuickBooks or Xero, your records are automatically reconciled and your data continually syncs between systems.
Avoid duplicate data entry
Connect accounting activity to individual records
Some of the most-used integrations that connect with Infusionsoft
Analytics
Wicked Reports
Sherpa Metrics
Graphly
Appointment
Booker
AppointmentCore
ScheduleOnce
Ecommerce
BigCommerce
WordPress
Lead generation
OptinMonster
Justuno
Privy
DilogR
Other
Zapier
Help Scout
Fomo
Zendesk
Map My Customers
PicSnippets
PlusThis
Leadpages
ZenDirect
My Fusion Helper
Text
Jibe.ly
MOBIT
FixYourFunnel
Video
Vimeo
Wistia
Sprout
Infusionsoft Marketplace
Your one-stop shop for hundreds of Infusionsoft integrations. It's a growing platform of service and technology partners that will help you extend the value of Infusionsoft and streamline your business.
Choose from a range of:
Writers
Designers
Developers
Trainers
Consultants
Applications