Always be closing
Let the software do the repetitive chores, like sending emails, while you work your magic and make more sales and close more deals.
Taking care of customers is good business
Spend more time meeting your customers' needs and less on follow-up emails, building campaigns, running promotions, etc.
Infusionsoft has allowed me to see the REAL pulse of my business and hone in on my best customers and leads. Business owner in health, wellness and fitness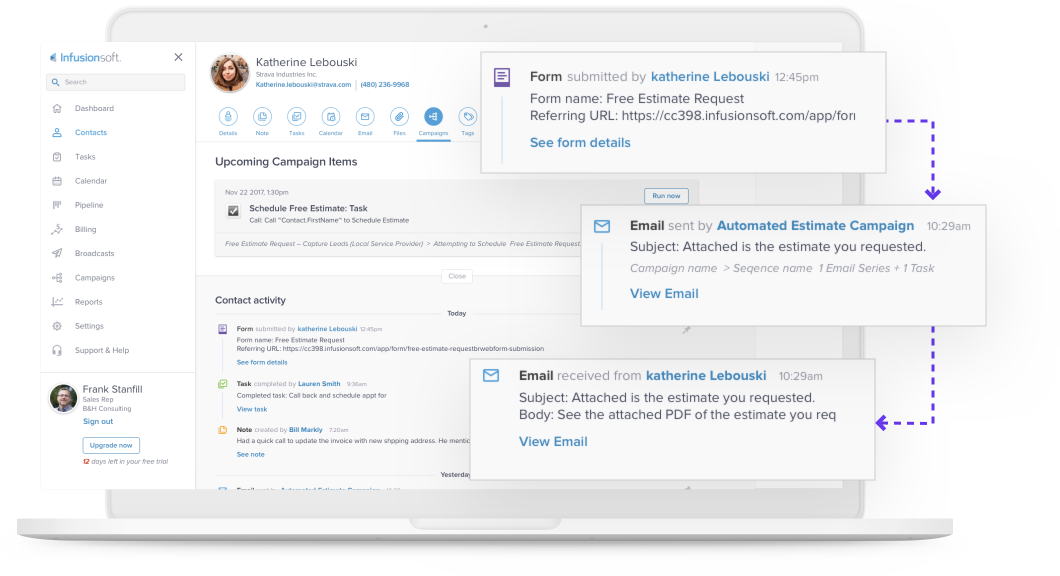 Automate the stuff you do all the time
Schedule and send follow-up emails based on customer actions or inactions.
Businesses that use marketing automation to nurture prospects experience a 451% increase in qualified leads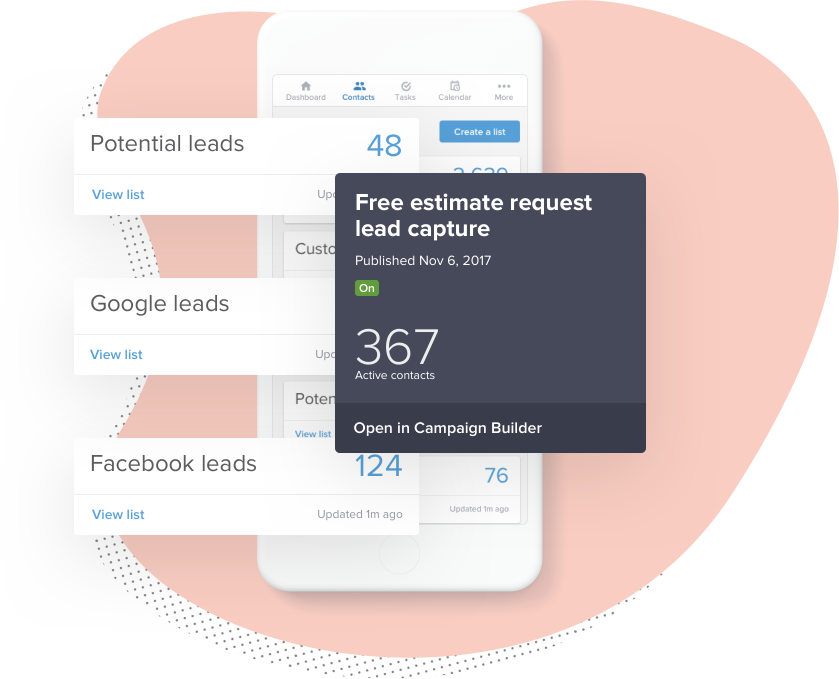 Capture more leads
Landing pages are the backbone of any lead generation effort. Landing page creation in a few clicks:
Select from 100+ content sections and customizable landing page templates
Create your page with drag-and-drop forms, videos, content sections, and more
Add free images from 1,000+ professional stock photos and icons
Create custom fields for personalized follow-up
Format custom domains to your own business domain or subdomain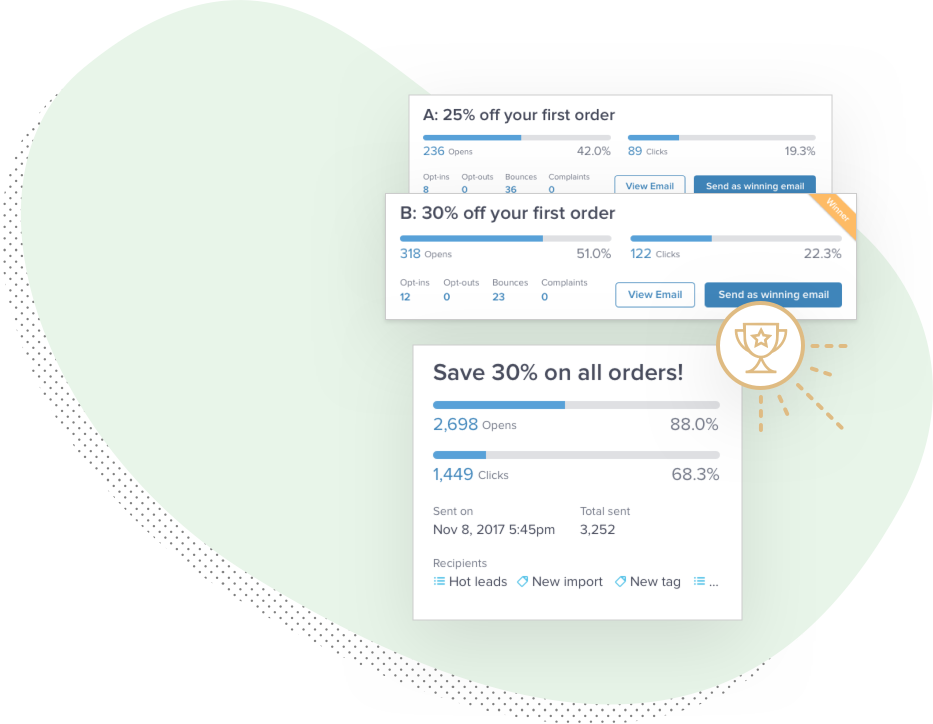 Email: Quality and quantity
Create and maintain all your email campaigns in one place
Customize email templates to personalize your marketing
Send immediate email responses to new customers
A/B test up to five unique email variations and send the winning email automatically
Build campaign and email performance reports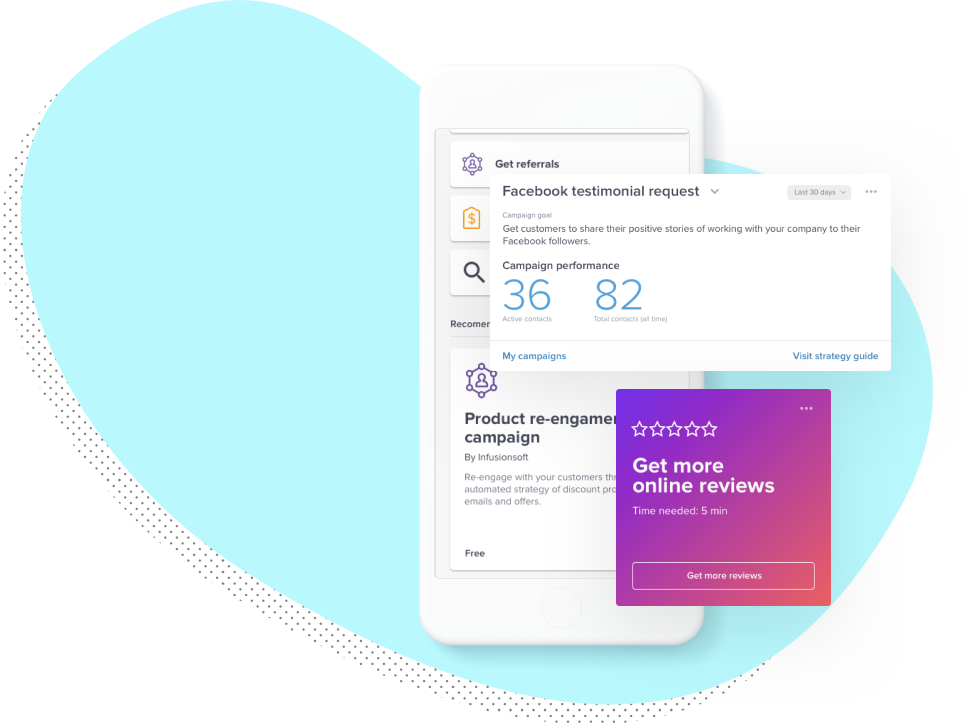 Referrals & rave reviews
Set up trigger emails requesting online customer reviews to boost leads from search engines.
Referred customers deliver 25% higher profit margins
Try a 14-day free trial
No credit card required