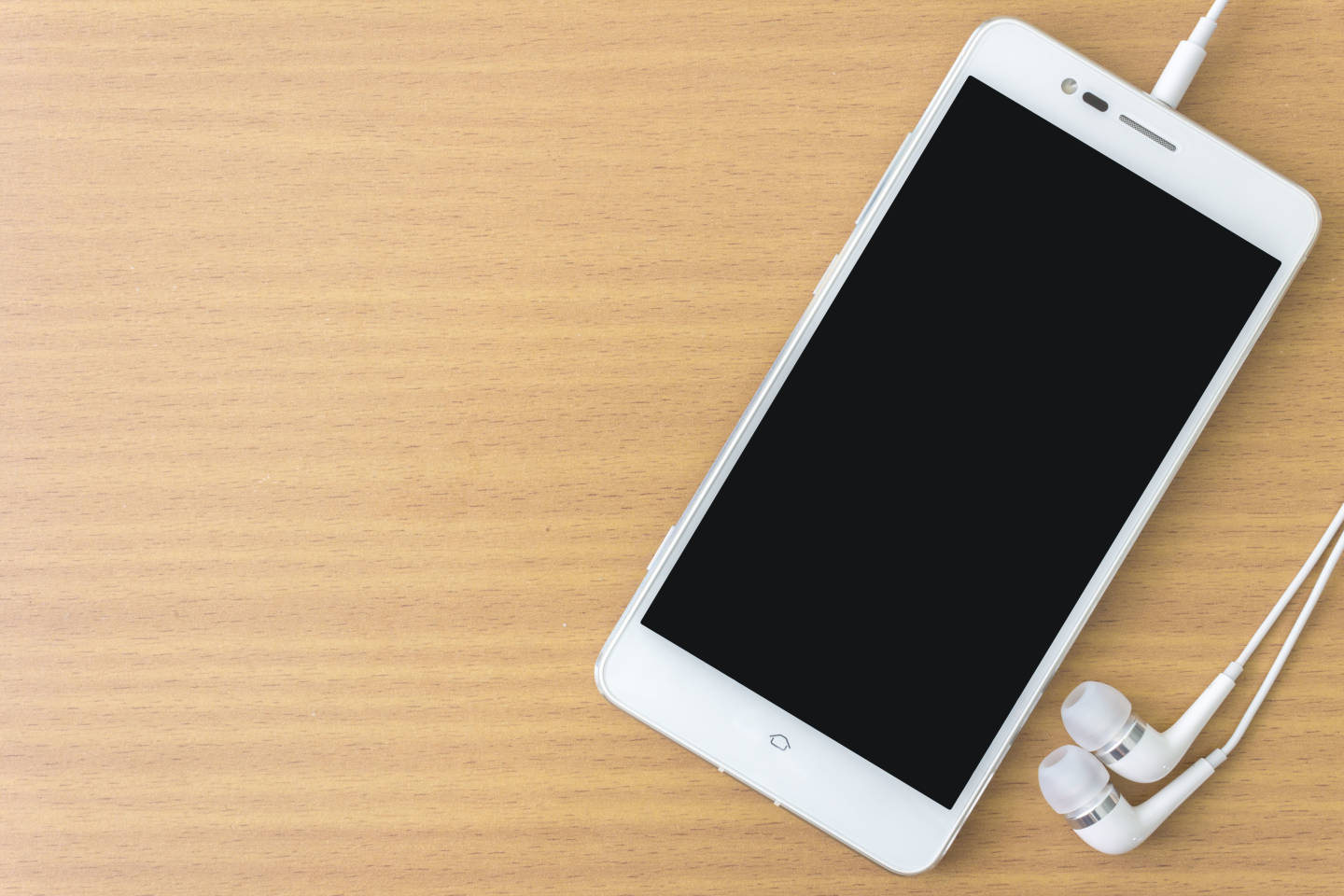 January 8, 2018
Social Media
|
8 min read
Mobile Lead Generation Hacks with Social Media
Mobile technology is fast taking over the digital landscape. According to a study by Ericsson, there were 2.6 billion smartphone users in 2014 and that number is expected to increase to 6.1 million users by 2020.
As the mobile technology usage increases so is the effect on social media usage. Currently, one-fifth of digital minutes is spent on social media apps such as Facebook, Twitter, Instagram, LinkedIn, etc. Almost 80 percent of all social media time is spent on mobile.
The truth is, you can take advantage of this trend to generate massive leads for your business through the mobile technology and social media networks. All you need is ads specifically designed for most social media networks.
In this article, you will be learning how to generate quality leads through mobile devices with the aid of LinkedIn Lead generation form and different Facebook ad types.
1. LinkedIn lead generation forms
LinkedIn created a type of ad that allows users to collect quality leads from the platform. It is known as LinkedIn lead generation forms.
It provides a simple way for users to fill out a contact form by auto-populating an in-application form with user's information from their LinkedIn profiles. Once this is done, they can easily submit the forms. You will then receive a detail lead record that contains the person's name, contact information, company name, job title, location, etc. This makes conversions easy.
With this ad type, you can easily target your audience by their professional identity, such as the place of work, position, or field of study.
The LinkedIn lead generation form works with sponsored content campaigns such as a link, an image, or an update of your page. With LinkedIn, 80 percent of engagement with sponsored content occur on mobile devices and 57 percent of LinkedIn users visit using a mobile device. This makes LinkedIn lead generation form an effective way of generating quality B2B leads for your business.
How it works
Once you set up the LinkedIn lead generation form and a user clicks on it, it shows an in-app pre-populated form with information from their profile as shown below:
Then the user needs to check the information and then click on submit. Their record will be sent to you upon completion.
You can add a thank you message after the form is submitted as shown below: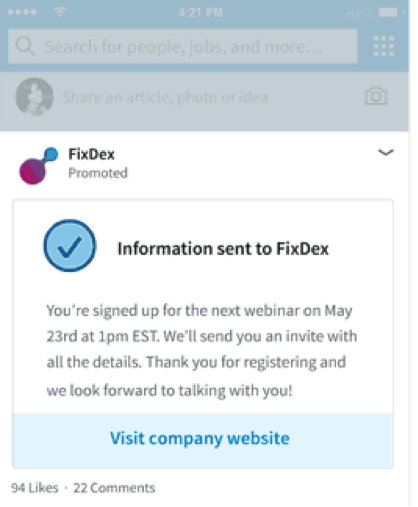 You can start managing your leads through your LinkedIn dashboard. You can also download and integrate them into your marketing automation software.
2. Facebook lead ads
Facebook lead ads is a tool designed to help you generate cheap leads for your business directly from mobile ads.
It is cheaper than other traditional types of ads because it reduces the cost per lead to less than a half of usual spend.
It also helps you to build your brand awareness.
The ad is also easy to create—it is called the "tap tap done" feature. This is why every marketer needs to get in and start generating massive leads through Facebook lead ads.
How it works
When a user sees your ads on their Facebook page on mobile and they click on it, they are shown a pre-filled form containing their information (name, email, etc) generated from their Facebook account. They can then click on submit, all within the Facebook platform.
This makes it easy for users to use pre-fill forms without having to type in their information manually.
Check out Leadsbridge ad below. It looks like a normal ad link on the mobile newsfeed.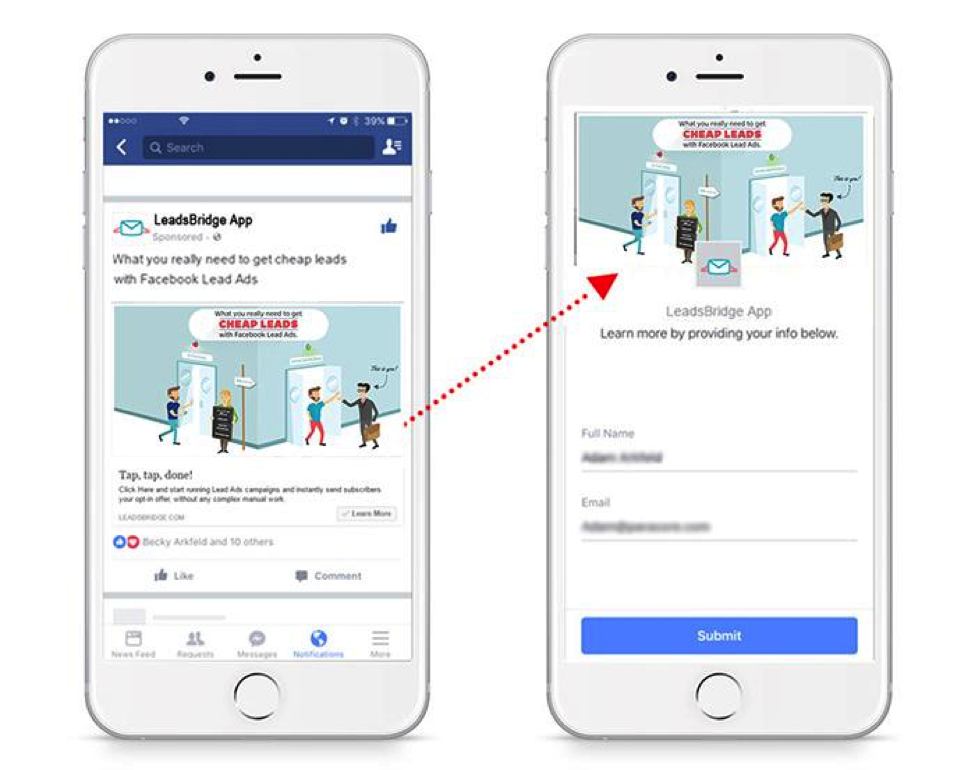 When a user submits the pre-filled form, Facebook helps you to store the lead information in a downloadable CSV file. You can then download it and upload to your CRM or autoresponder.
You can learn how to create the Facebook lead ads here.
You can synchronize your leads library into your CRM software or your mail provider by using the Leadsbridge lead ad sync tool. The tool helps you to manage your leads and also make it easy for you to communicate with them quickly before the leads become cold.
3. Facebook Canvas
Facebook Canvas is a type of ad that allows you to create responsive landing pages for mobile devices. With it, you can create stunning landing pages where visitors can zoom in to view your images, videos, call to action buttons, etc. It loads very fast on mobile and it increases engagement and conversions.
With Facebook canvas, you don't need to create a new landing page, you can easily replicate your most converting website landing page to start generating leads through the mobile devices.
You can learn how to create a Facebook canvas here.
How it works
When you set up a Facebook canvas, any user who clicks on the ad will trigger a full-screen canvas within the app.
Below is a good example from Target: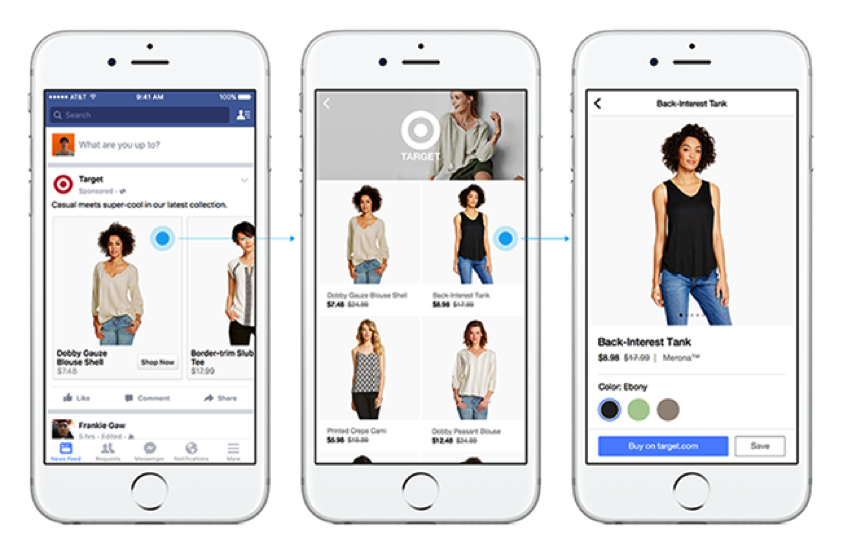 Once a user clicks on the ad, they can browse through the catalog and then see individual items all within the app.
To leverage this feature, you need to know how to tell an engaging story that will connect with your audience's emotion. This will lead them to easily click on your call to action buttons.
4. Instant articles + pre-filled forms
Facebook created the instant articles for publishers to enable them to combat the problem of slow loading times on the mobile web. It loads 10 times faster than mobile web articles.
With the instant articles platform, you can easily share your content and news to Facebook's app. This means that you don't need to promote your blog post or website content. The platform helps to share your contents on Facebook.
The most important aspect of this feature is that it enables you to acquire more leads. According to Facebook, instant articles is 20 to 50 percent more likely to be clicked than a regular link post. Also, when a user clicks on an instant article, they are 70 percent less likely to abandon the article before reading it.
To maximize this opportunity, you need to add pre-filled forms within the instant article. You can learn how to create it here.
The form is pre-populated with user's information from their Facebook accounts. So, it is easy to use.
Below is a good example of a Facebook instant article:
How it works
When a user clicks on the form in the instant articles, it shows the pre-filled form. They don't need to fill in their data manually, it pulls up their information from their Facebook profile. All they need do is to confirm the info and submit it. The data is then stored on Facebook. You can download it as a CSV file and upload it to your email marketing software.
Now, to generate a better result, you need to quickly contact your leads after they sign up. You can follow up with a welcome email or a call. Here, you can use the Leadsbridge lead ad sync to sync your autoresponder or CRM to your Facebook instant articles leads so that you can quickly send a welcome email to them as soon as they sign up.
Conclusion
With mobile technology taken over the internet landscape, it is time for you to maximize this opportunity to create mobile ads on Facebook and LinkedIn to generate massive leads for your business.
Mark Cirillo is a growth hacker at LeadsBridge.
---
---
Subscribe to our newsletter
Fresh small business insights and ideas delivered weekly to your inbox, gratis.
---