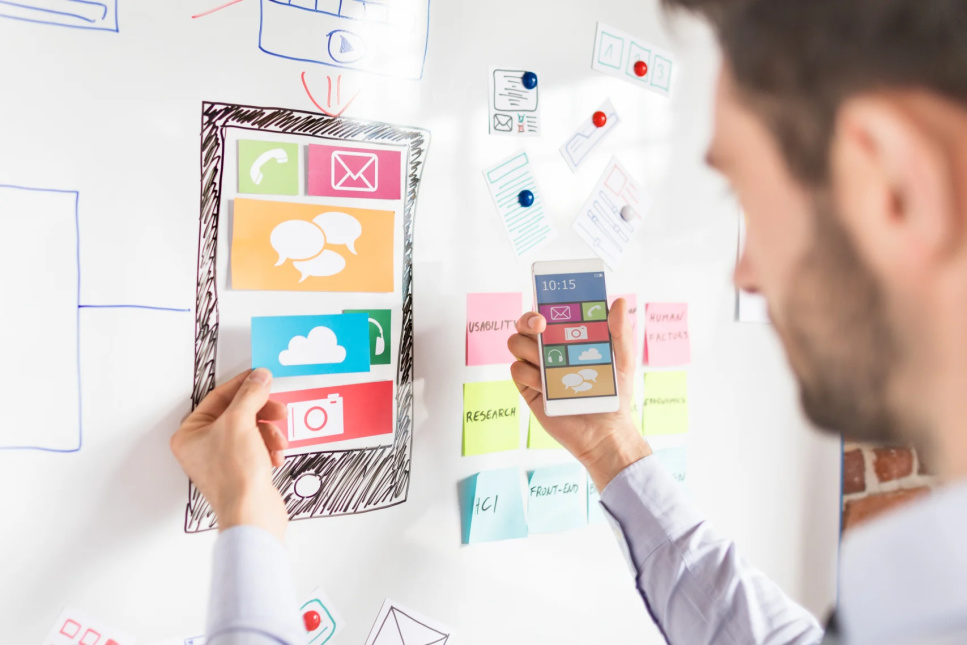 August 6, 2018
How to Boost Ecommerce Sales with Facebook Retargeting
Don't you wish there was an easy way you could talk to every single customer who's ever abandoned your website and convince them to come back to buy? It might seem time-consuming and impossible but with retargeting it's not. Facebook retargeting is a low-cost way to get high conversions. In fact, people who are retargeted are 70 percent more likely to convert.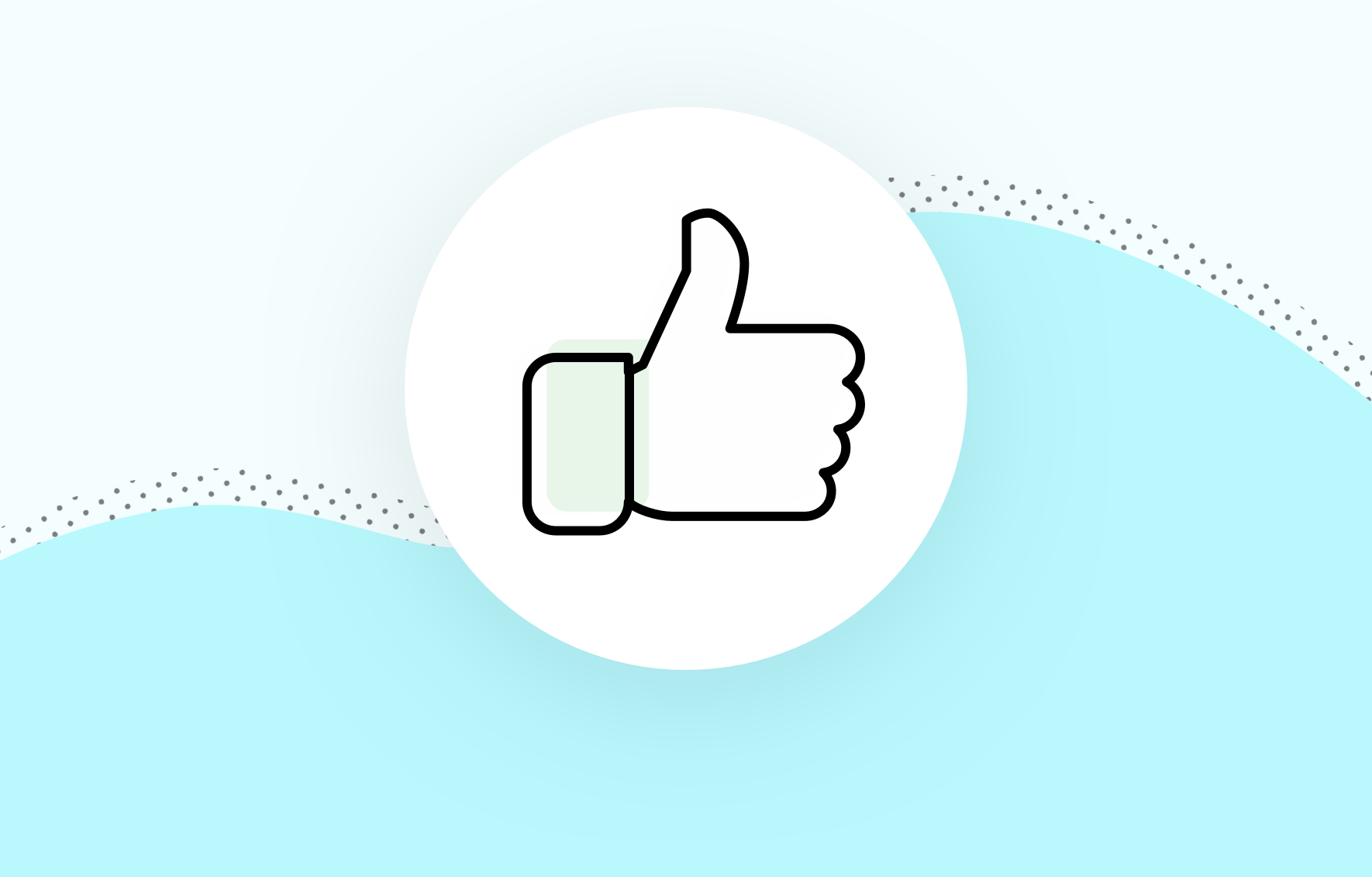 If you're thinking about using Facebook ads to promote and grow your business, download our free guide filled with real-life advice and answers to all your Facebook advertising questions.
So what is this magical Facebook retargeting?
It's a pixel you can add to your site that allows you to display targeted ads on Facebook to people who have previously abandoned your website. On average shoppers make nine visits to a retailer's site before deciding to buy. Retargeting allows you to take control of your abandoning visitors and entice them to return instead of just hoping they'll come back. It's a super effective way to explode the sales in your online store.
If you're wondering how you can take advantage of this awesome marketing strategy, here's how to boost ecommerce sales with Facebook retargeting.
Advertise latest promotions and new products
Everyone loves a good deal so using retargeting to advertise your latest promotions is always a great way to get a big boost in online sales. If a visitor browsed multiple pages and products but got cold feet and left without adding anything to their cart, you can use retargeting to promote a sale that will change their mind about purchasing from you.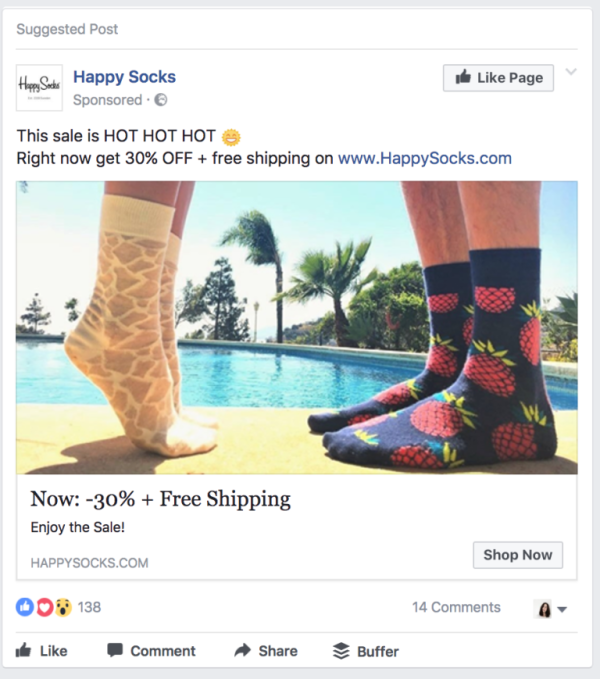 You can also use retargeting to advertise your latest products. For example, someone who viewed an older dress on your site can be retargeted with the latest style that's available.
Tempt new leads with first-time order promotions
The hardest type of customer to convert is one that has no prior relationship with your company. If you have a first time visitor to your site who happened upon you by chance, looked around but left without making a purchase, it can be difficult to get them back. But one of the most effective ways to get them back is to offer an incentive just for them, it almost always works.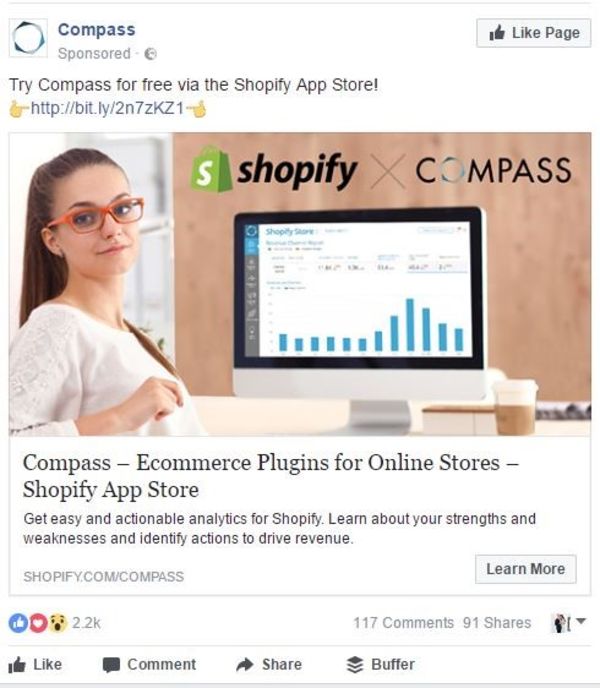 Retarget people who have never purchased before by offering them a special first-time offer promotion like giving them 25 percent off their first order, free shipping or a free trial for new customers. You can use burn pixels to avoid displaying ads to customers who have already purchased from your website.
Upsell related products to existing customers
Not only are you able to retarget customers who haven't bought from you before, but you can use retargeting to convince your existing customers to make another purchase. It works similarly to Amazon's "Related Products" feature; you can show customers items similar or related to the products they already bought to encourage them to keep shopping with you.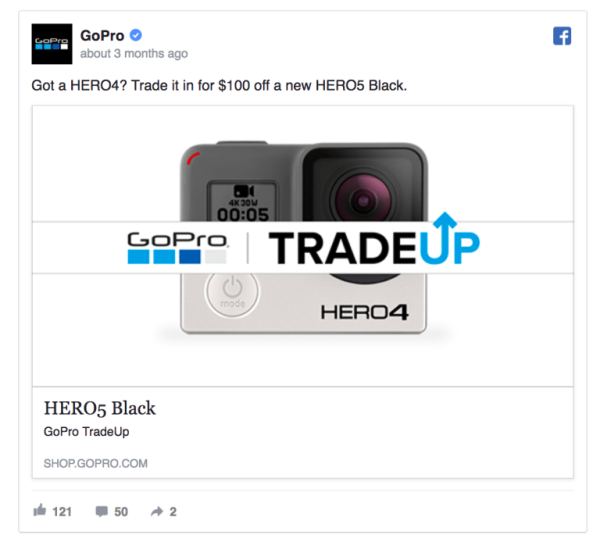 For instance, a customer who bought a big screen tv from you can be retargeted with an ad for a new home speaker system or gaming console. You can also target customers who bought a certain product and upsell them with the latest version of the product they love.
Retarget with dynamic product ads
Facebook's dynamic product ads have been referred to as "retargeting ads on steroids." Instead of showing a generic ad to people, you can show them the exact product they were looking at with dynamic product ads. You can choose the single-product format or a multiple-product format that encourages click-throughs and lets them see a range of what you have to offer.
Upload a product catalog which includes product title, product description, image, etc., configure your pixel and then Facebook will do most of the work for you. Facebook will pull in data from your site like what keywords a user searched for or what categories they browsed and show the appropriate ad to them.
Retarget shopping cart abandonments
Have you ever put something in your online cart but decided against buying it? We've all done it before, and sometimes we never return to that store again. But if a customer does this in your online store and forgets all about it, you can remind them of what they should have bought with retargeting.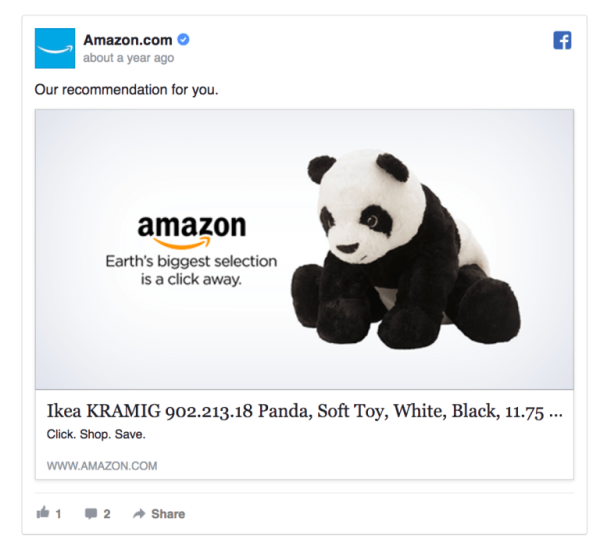 You can show them ads featuring that product they were tempted to buy, consider adding a message to the ad like "You forgot something!" or offering 10 percent off if they come back to buy it. If you remind them of the awesome products they could have had, they'll be more likely to return to complete the transaction.
That's it! Now you can use retargeting to seriously boost online sales. Remember not to bombard people with too many ads; you want to tempt them to buy, not annoy them. So use frequency caps to limit the number of ads displayed to them online. Now get out there and reel your abandoning customers back in.
Syed Balkhi is an award-winning entrepreneur and co-founder of OptinMonster, a powerful conversion optimization software. He is also the founder of Awesome Motive the company behind several popular small business software that collectively powers over 3 million websites and serves billions of page views every month.
---
---
Subscribe to our newsletter
Fresh small business insights and ideas delivered weekly to your inbox, gratis.
---
Before you go...
Get fresh small business insights and ideas delivered weekly to your inbox.