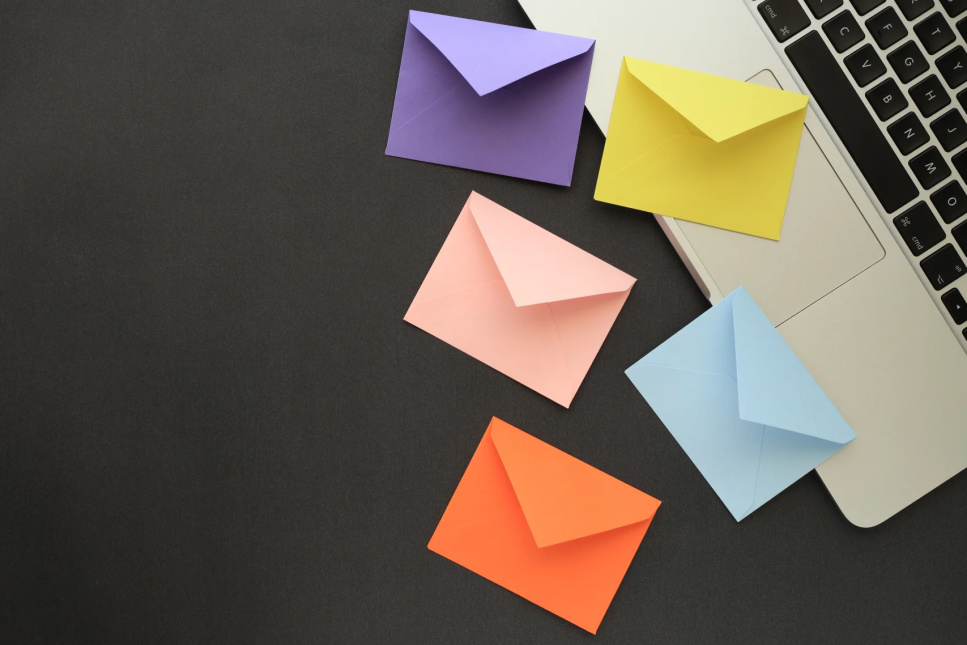 December 12, 2017
Email Marketing
|
9 min read
8 Tips to Help Increase Your Email Opt-In Rate
Some people are of the opinion that social media marketing is more effective and impactful than email marketing, with many even dismissing the use of email as a thing of the past when it comes to marketing successfully. However, the facts suggest otherwise. Email marketing is consistently generating more revenue for companies than social media marketing. According to WordStream, 80 percent of retail experts agree that email marketing is the best way to retain customers, whereas social media stands at 44 percent. But the million dollar question is how to grow your emailing subscriber list?
Email opt-in rate is the percentage of your website visitors who are subscribing to your email list. It is not easy to make people sign up for receiving emails and increase your opt-in rate unless you know which methods are most effective. These are various tried and tested ways available to help you expand your email opt-in rate overnight. Here are the top eight tips that you'll need to follow in order to grow your subscribers exponentially.
1. Decide what to offer: Make an offer they can't ignore
The first question you should ask yourself is why anyone should sign up for your email list. When a user is visiting your site for the first time, it's expected that they don't know anything about you, your business, or your website. Therefore, to attract a visitor to become your subscriber, you have to entice them with the sort of promotion or offer that they can't ignore.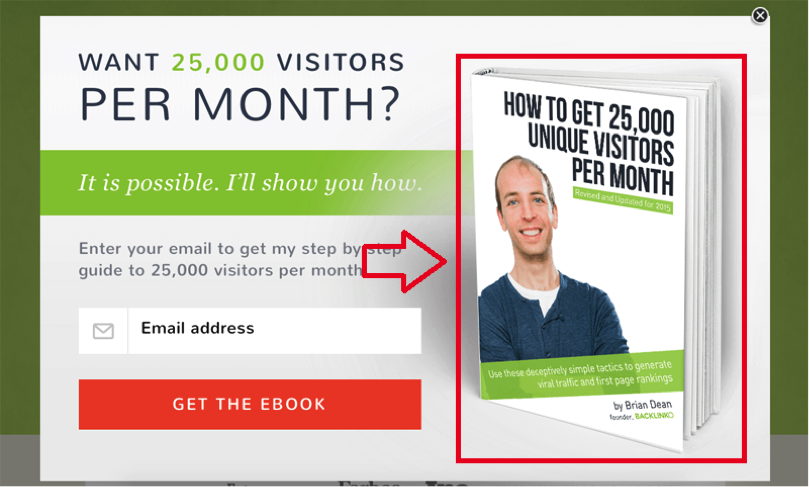 Image Source
For example, you can offer a relevant free course that would normally cost the reader money. Or you could offer an a free e-book. These freebies come with a give-and-take policy (typically they give their email address for your freebie). Unless you're willing to give something valuable and relevant, you can never expect visitors to become subscribers.
2. Garnish your offer: Make your freebie look invaluable
One of the most important approaches that will help you increase your email opt-in rate is your landing page or opt-in form text and design. Write powerful and affective headlines and taglines that will captivate the users at the very first glance. For example, if you are offering a free e-book on online marketing, make the headline punchy and alluring, like "Top Secrets Finally Revealed—Find The Tricks Popular Influencers Use For Viral Marketing." Make sure your audience feels as though they would be missing out if they ignored your freebie.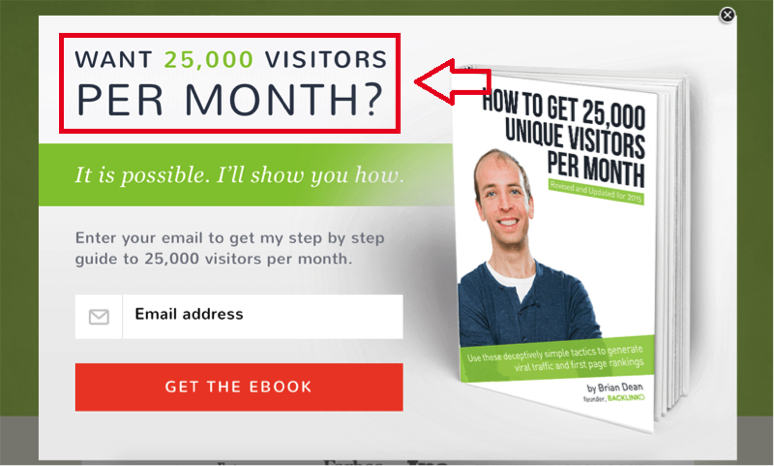 All copy on the landing or opt-in form must encourage the visitor to get the freebie by signing up. Along with the text, the design is also important—it needs to catch eyes and grab attention. Many marketers who adopt this method also incorporate a countdown timer to illustrate how long the promotional offer has to run before it expires; this is an effective way of encouraging the audience not to miss out. An innovative, clean, and user-friendly landing page design has the ability to increase the opt-in rate by 15 percent.
3. Earn trust: Separate yourself from others
The methods above are used by most websites that are serious about increasing their email list. Therefore, the chances are high that your visitors have also come across many other sites claiming to give away valuable information. Hence, you need to separate yourself from the crowd by getting personal. You should show yourself as an expert in your niche, and you should put your photo on the landing page or opt-in form so that you can establish a level of trust.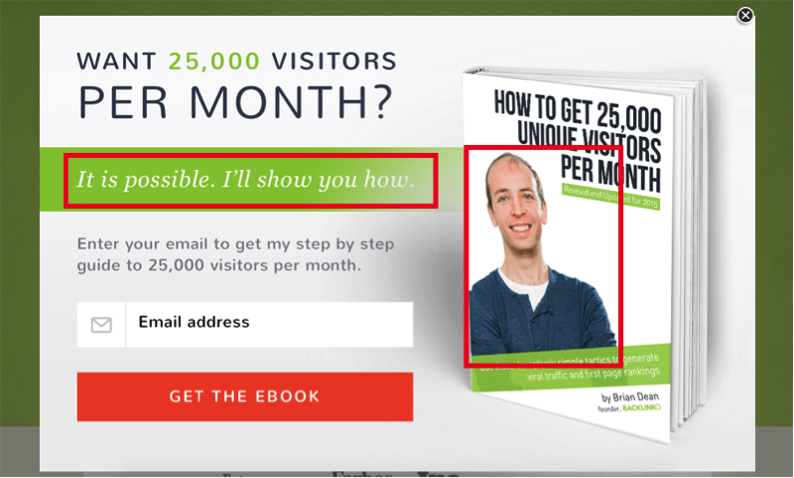 Furthermore, it's beneficial to promote yourself personally as the brand because visitors have a habit of trusting a person more than a faceless company. You should show off your achievements in the field and make promises with confidence to establish yourself as a credible personality.
4. Use social media like a pro: Make your online presence strong
Social media is very effective, but only if you know how to use it to your advantage. Social media sites allow you to interact personally with your followers and engage with new people and convert them into subscribers. You should make your presence felt by organizing contests or giving special offers and deals for existing followers so that they can share and bring in new people who can interact with you and sign up to your email list.
Break the barrier by going live, get personal with everyone, show your personality and promote yourself as the brand very subtly.
[related] https://www.infusionsoft.com/business-success-blog/marketing/social-media/facebook-live-examples-from-small-businesses [/related]
This makes for a good opportunity to show your target audiences the benefits of becoming a subscriber, and how existing subscribers have benefited from your service. Adding the opportunity for new customers to subscribe before a specified deadline for some free goods and services is a great call-to-action technique.
5. Show social proof: How can a person benefit from being a subscriber?
People have a habit of following the masses. That's why you'll find that once you get a certain number of followers on social media sites, the followers' number will continue to snowball, because new audiences start considering you both reputable and trustable and decide to follow on. Therefore, you have to highlight the social proofs with opt-in forms—such as how many subscribers you have, their reviews and testimonials, getting them to talk on social media sites, videos from influencers talking about your pages or products, and likewise.
Preparing short infographics to show how you started and where you are now is considered a very effective way of illustrating your success to your audience. You can add how your subscribers are benefitting and what you have done for them, as well as showcasing your popular products with purchase details and likewise so that people see value in you and subscribe to reap the rewards.
6. Use technology like an expert: This is critical for your success
Email marketing tools provide you with amazing options to show the opt-in forms and landing pages at different times so that the users aren't left feeling put off. It can appear based on user behaviours, during certain events or actions, or at predetermined intervals so that it feels natural. Timing is critical, and technology can help you iron it out.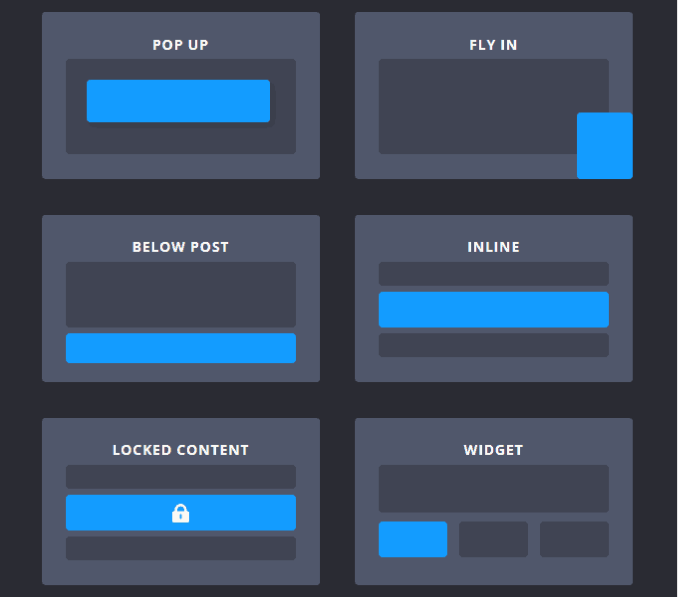 Image Source
Furthermore, there are different types of opt-in forms available. For example, it can be an overlay, placed on side widgets, within or after post widget, a canvas pop-up, or a lightbox pop-up, floating footer bar, a slide-in, and so on. You have to randomize so that users don't have to put up with repetition. Eliminate those that don't get any response so that it doesn't look like you're pushing too hard for getting visitors to sign up.
7. Show some exclusivity: Offer something special for everyone
You have to make a new visitor think that you are offering them something exclusive because everyone likes being made to feel special. You have to write the text on the landing page or opt-in form in a similar vein so that your freebie looks exclusive to a specific person. Therefore, it's advisable to have multiple freebies, and the selection should be random.
There are tools available that provide you with the option to perform a random selection if you have created multiple opt-in forms. Even when you're interacting with a new visitor on social media, offer something exclusive so that they become interested and are lured in by it.
8. Scheme for sharing: Offer a deal for referral program
Once you have a certain number of subscribers, you can add value to them regularly and keep them active, so that they can help you bring in new subscribers. For example, you can offer something premium as a freebie again to existing subscribers who refer ten friends to sign up for your email list.
You need to have a referral link and tracking system, and if your existing subscribers liked your previous freebies, then they would be interested in the referral scheme and winning freebies again. This is a really creative step that can help your opt-in email rate to come along in leaps and bounds.
The last thing you'll need to keep in mind is that you have to experiment to find the right combination of opt-in prompts for your website. For example which opt-in forms are working the best, which offers are getting a better response, and most importantly, to understand the need of the users based on their behaviours and heat maps to optimise your offers and maximize your email opt-in rate.
Dev is a founder of WPKube, a popular Wordpress resource website. His work has been featured & mentioned in a wide range of publications, including Smart Insights, The Next Web, SpeckyBoy, Creative Bloq, The Huffington Post, SEJ, and Smart Blogger.
---
---
Subscribe to our newsletter
Fresh small business insights and ideas delivered weekly to your inbox, gratis.
---
Infusionsoft email campaign performance tool
Excel spreadsheets to track your email campaigns
Before you go...
Get fresh small business insights and ideas delivered weekly to your inbox.