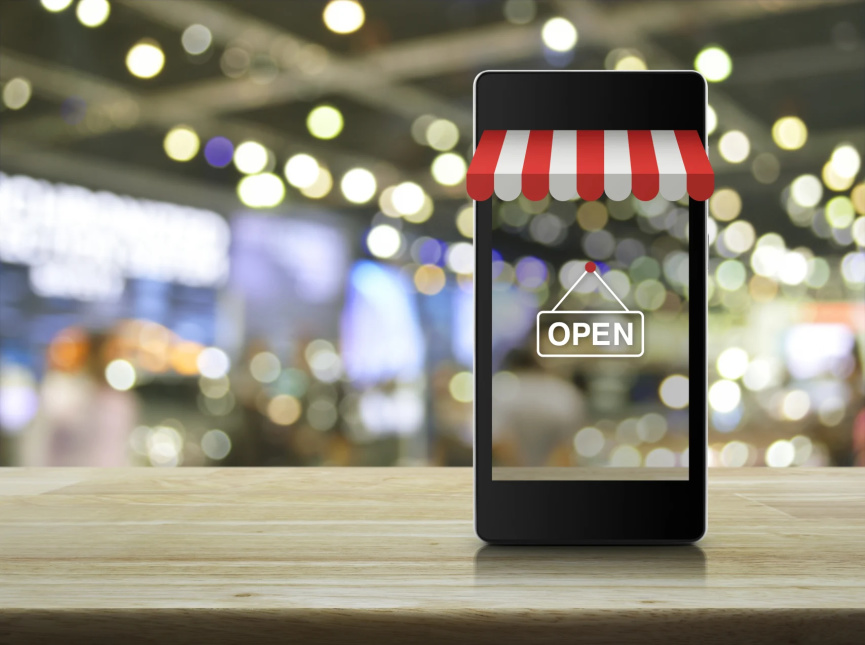 May 7, 2018
Digital Marketing
|
5 min read
5 Tips to Help Save Marketing Dollars for Your Online Store
If you run a small business selling products via an online store, you likely don't have a massive budget to throw behind every single marketing effort. Your small team is accustomed to making the most of the resources you have and saving your marketing spend for big campaigns.
Great marketing strategies don't have to involve hefty investments in paid advertising and partnerships. There are plenty of ways to spread brand awareness and convert new customers that won't cost you a pretty penny. Below are a handful of the most accessible and actionable tips for saving your marketing dollars while getting the word out about your online store.
1. Publish fresh, engaging content consistently
If your online store isn't attached to a regularly updated blog, you're missing out on a prime opportunity to serve your audience—one that frees you from trying to make a sale with every paragraph and focuses instead on the value you can provide your potential customers. Furthermore, your blog is a property you own, rather than a platform like Facebook, where your content's visibility is subject to the whims of the almighty algorithm.
Consider who currently holds the keys to your blog. If it's a member of your team, take a look at whether they have the bandwidth, skills, and resources they need to do their best work. If you're the one in charge of keeping the blog updated, make sure you're playing to your strengths! Hire a more experienced content writer to expand your rough outlines, or recruit a photographer to help you create stunning visual content inspired by your products and process. These kinds of investments can breed evergreen, rather than campaign-specific, marketing results.
2. Brush up your SEO
While certain SEO best practices should be baked into your business's web presence from day one (name, contact information, etc.), don't assume your online store's search engine optimization is a "set it and forget it" operation. Particularly in large marketplaces like Amazon and Etsy, up-to-date SEO is everything. Revisit what your products are ranking for, how customers are finding them, use that data to inform your marketing efforts and tweak your SEO in turn. You'll amplify your marketing effectiveness without spending a dime on campaigns or tools.
3. Double down on word-of-mouth
Trust in brands is at an all-time low, which leads many consumers to seek out referrals from friends, online reviews, and other forms of word-of-mouth marketing. Rather than grumble about the diminishing impact of your direct marketing, embrace this shift in how potential customers encounter your brand.
Start by listening. Ask your customers for reviews and use their testimonials in your marketing content. Start a referral program that provides discounts to existing customers who bring in new business. Find where they're talking about your products and sharing photos of them on social media. Introduce a hashtag whereby you can find this user-generated content and repost it on your channels (with permission). You've harnessed the growing power of influencer marketing without investing in any kind of paid partnership.
4. Incentivize engagement
You don't need to offer your audience an all-expenses-paid cruise to incite action. You can create urgency and incentivize engagement in much more pedestrian (and cost-effective) ways. Offer your own products as prizes for giveaways and contests. Play up the urgency through your social channels, and amplify audience posts showcasing their participation. You just might entice a customer who's been dragging their heels on making a purchase, using what you already have on channels you already control.
5. Ally with others for cross-promotion
As trust becomes harder to earn, the loyalty you've built with your audience becomes a more and more powerful marketing tool—one you'll need to wield wisely. One way to put that trust to good use is by introducing your audience to another business you wholeheartedly support, whose products complement your own.
This cross-promotion could take the form of a guest post on your blog or a simple plug in an email newsletter. However you and your partner company choose to cross-promote, you'll both enjoy access to a vetted, trusting audience. These fans will be more receptive to your marketing messaging than, say, a stranger who encountered a pay-per-click ad—in other words, more worth the resources you spend on reaching them.
While there's no such thing as a free lunch here—you'll still expend time, labor, and other resources putting these strategies into effect—not every promotion requires putting a serious dent in your budget. You can build a thriving e-commerce business with a variety of inexpensive tactics. Save your marketing dollars for the essential marketing efforts. In the meantime, embrace your online store's most valuable assets: your products, the channels you own, and the trust you've built with your audience.
---
---
Subscribe to our newsletter
Fresh small business insights and ideas delivered weekly to your inbox, gratis.
---
Grow your business with purpose
The annual strategic planning process involves a lot of moving parts. We've included a roadmap to give you a bird's-eye view of the process. The Worksheet will help you think through your goals and establish a clear plan to keep you on track.
Before you go...
Get fresh small business insights and ideas delivered weekly to your inbox.