October 26, 2016
Content Marketing
|
2 min read
How to Think Outside the Box for Your Video
By Ben Snedeker and Ellis Friedman
You get the team together to think of creative ideas for your next marketing video. Everyone's excited to do something new. You put your heads together and…you end up with the same old concept you use every time.
Thinking of new ideas for video is not easy, but you can encourage innovative, out-of-the-box ideas without crossing the line into insensitive or ridiculous. You've got to find the sweet spot between creativity and your experience with what works.
First, start with your video objectives. Who is your ideal viewer? What do you want them to do after they watch the video?
Next, consider your brand identity. What tone is appropriate for your brand voice? What types of videos have been successful for you in the past? Take a look at analytics like click-thrus, views, and shares; those will give you the quickest idea of whether people are consuming your content in the way you want.
Finally, narrow down the tone or mood that you want the video to set. Try to identify three mood words that will describe your video. They could be "dark," "gritty," and "real," or those words could be "clever," "warm," and "knowledgeable."
Once you consider all these angles, let the creative juices flow for an awesome, outside-the-box marketing video!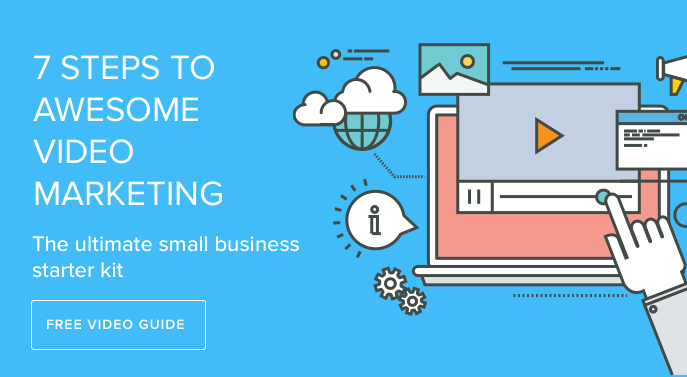 ---
---
Subscribe to our newsletter
Fresh small business insights and ideas delivered weekly to your inbox, gratis.
---
Using video for lead generation
A complete guide from Infusionsoft and Wistia
Before you go...
Get fresh small business insights and ideas delivered weekly to your inbox.