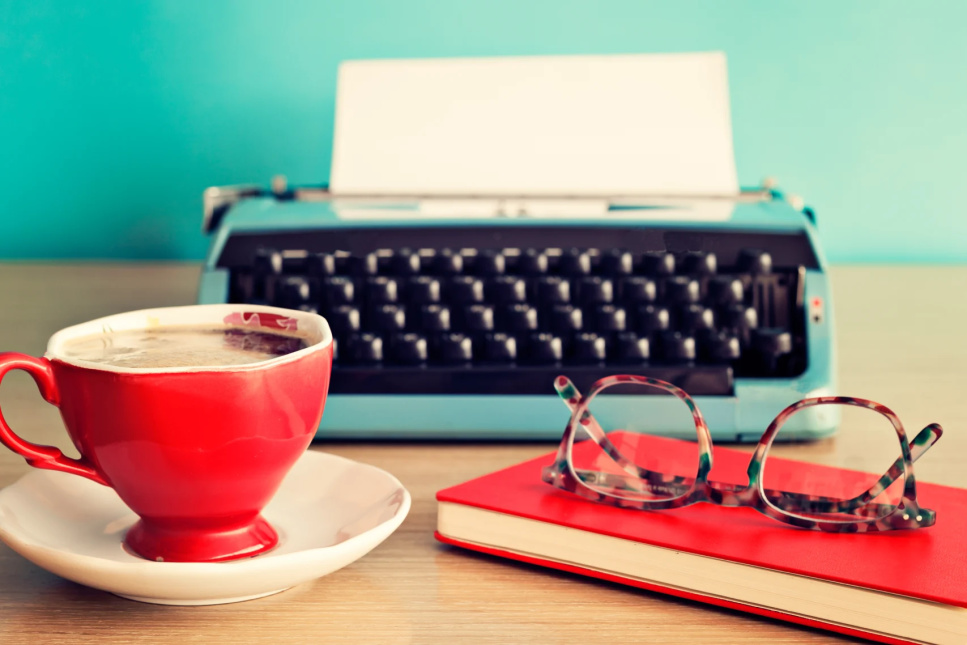 December 7, 2017
Content Marketing
|
7 min read
Will Content Help Niche Entrepreneurs Become Industry Influencers?
The short answer to this questions is: Absolutely!
Content is perhaps the most important ingredient in today's marketing mix. In many ways, it acts as the foundation for all other aspects involved in promoting a brand.
The rise of digital marketing has shed light on the fact that getting your name out there is tougher than ever these days. That being said, content gives experts the ability to showcase their knowledge on a global scale and carve a place for themselves in the industry. Ultimately, quality content is about providing unique value to viewers. In order for a domain expert to become a valuable influencer, they must produce content of this nature and distribute it in front of as many eyes as possible.
Here are three incredibly useful tactics to keep in mind throughout this journey:
Write actionable blogs
Blogging is one of the most dependable ways to be identified as an influencer in your field. Posting consistently will not only demonstrate your devotion to the industry, it will show that you know your stuff and can communicate it on a professional level.
However, blogging is not quite as simple as just writing posts for the sake of producing content. It needs to crafted in a way that readers can walk away with advice that actually helps them in their own quest for success.
In the current state of the business world, blogging is basically a requirement for experts. Establishing a reputation for creating authentic posts with actionable discourse is the best thing you can do to become a widespread influencer.
"If you are a blogger, you can also become an influencer. You can develop authority just by blogging. You can become an authority blogger." – Chris Garrett, co-author of "Problogger: Secrets for Blogging Your Way to a Six-Figure Income"
A study conducted by Technorati found that 56 percent of bloggers say their platform helped establish them as thought leaders in their respective industry.
Your blog is where you can combine your superior knowledge with a unique tone to build a community. Now, being an expert and knowing how to write about it are two vastly different tasks. Resources like Smart Blogger are great for learning the basics of what takes to write a comprehensive piece that picks up steam on the web.
On the long road to becoming an influencer, blogging is the place to start.
Conduct an online course
So, you've been producing top-notch blog content as of late and can validate it with substantial web traffic. It's becoming clear that you are a force to be reckoned with in your industry.
How do you take it a step further?
You've proven that you have valuable answers people are looking for. But, can you teach these answers in an interactive environment?
Your ability to package and sell your knowledge is the true test of how influential you can be. In addition to improving your own brand, conducting a course works to empower your audience.
"As we look ahead into the next century, leaders will be those who empower others. Instead of solving people's problems for them, find ways to encourage, educate, and inspire your readers and followers so they're equipped to succeed on their own." – Bill Gates
Regardless of your area of expertise, there is almost always a way you can instruct others. Let's say you are a woodworker. There's practically an endless amount of topics you could use to fill a curriculum. For example, one unit might be on choosing the right wood for a certain piece of furniture. Another could be on proper sanding technique, or how to give the wood an even finish.
Not everyone is a teacher by nature. However, the internet turns the game inside out. Tools like Kajabi make the entire process—from planning your lessons all the way to packaging and selling your expertise online—simple. This platform enables you to create and tweak each and every aspect of your course, including the layout, interactive elements, landing pages, emails and other content distribution channels.
Keep in mind, similar to your blogging platform, expressing your opinions is a very important part of becoming an influencer. Anyone can spout off facts. It's lessons from your experience and your expert takes on the subject that makes you unique. According to a survey by Launch Metrics, 79 percent of respondents said an influencer must be able to clearly express their opinions and create profound reactions when discussing a particular topic.
The biggest advantage of conducting your own courses is that you get to engage with followers in a more intimate setting. It enables you to demonstrate the true level of authority you hold in your field.
Be proactive in being interactive
Becoming an influencer doesn't happen by just producing content. In addition to showcasing your expertise with your branded material, you must open and engage with your audience.
Networking is an equally important aspect of content marketing. To gain widespread attention for your trade, you need to be constantly reaching beyond the sphere of your current network.
If you distribute your content to your social media outlets, respond to questions and address concerns. For your blog, be active in the comments section.
The bigger your following gets, it can be difficult to keep up with every single query related to your material. Make use of monitoring tools like Awario to track brand mentions across the web so you can address and engage in relevant conversations.
Throughout all the content you produce, always be open to conversation. The way in which you respond to your audience is a dimension of marketing in itself. It shows you are passionate about helping people and cementing your legacy as a respected force in the industry.
Final thoughts
Becoming an influencer is far from an overnight task. In most cases, it can take years to solidify your status as a thought leader. Creating and promoting indispensable content throughout your platforms is the best way to get there. It takes more than just being an expert at something to stand out. You need to make it clear what you offer, and how you can better the lives and careers of others along the way.
Pratik Dholakiya is the co-founder of E2M, a full-service digital marketing agency, and Preceptist, an executive branding agency. He regularly speaks at various conferences about SEO, Content Marketing, Growth Hacking, Entrepreneurship and Digital PR. Pratik has spoken at NextBigWhat's UnPluggd, IIT-Bombay, SMX Israel, and other major events across Asia. As a passionate marketer, he shares his thoughts and knowledge on publications like Search Engine Land, Entrepreneur Magazine, Fast Company, The Next Web and the Huffington Post to name a few. He has been named one of the top content marketing influencers by Onalytica three years in a row.
---
---
Subscribe to our newsletter
Fresh small business insights and ideas delivered weekly to your inbox, gratis.
---
Small business guide to writing copy that converts
Great copy makes money!
Before you go...
Get fresh small business insights and ideas delivered weekly to your inbox.