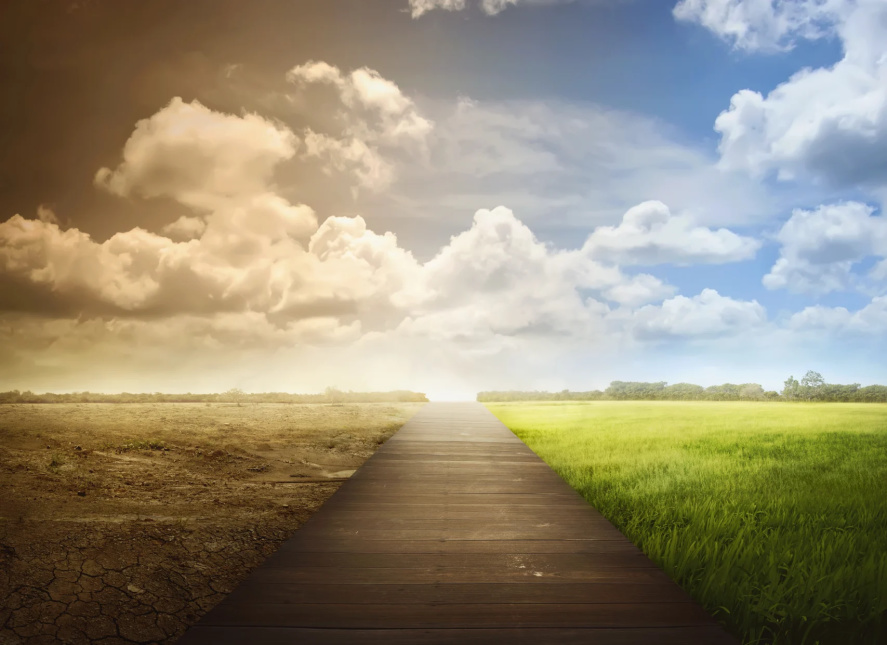 January 11, 2018
3 Ways Automation is Changing the Landscape of Email
The role of a marketer can be exhausting.
Customer research, behavior monitoring, campaign brainstorming, and a million other daily tasks all have to be juggled with cross-departmental integration, meeting overly-optimistic project milestones, and of course, keeping your finger on the pulse of an ever-changing digital landscape.
Obviously, time is precious for a marketer. In fact, a survey from the LinkedIn Technology Marketing Community found that the No. 1 struggle for the modern marketer is a lack of time or bandwidth. And given the timesaving perks of automated marketing, it's no wonder these systems are already making quite a splash, especially when it comes to email marketing.
Below are the three biggest reasons why email marketing won't ever be the same, thanks to automation.
1. More personalization
Personalization is key in any marketing effort, especially when it comes to email marketing.
In fact, one email marketing study conducted by Aberdeen actually found that highly personalized emails improved CTR by 14 percent and boosted conversions by an impressive 10 percent.
But as any marketer knows, crafting personalized and highly-targeted campaigns can be a real-time vampire. Analyzing thousands upon thousands of data points can be utterly overwhelming, even for the most systematic of minds.
That's where email marketing automation comes into play. These systems can track customer engagement across your content, build a campaign based on their observed preferences, and feed them types of content that they would have already demonstrated an interest in, thus ensuring higher conversions and less unsubscribes.
And best of all, it can do so with much more efficiency and accuracy than any human employee.
2. Less time
Another key benefit of a more automated email marketing platform is the gift of time. On the one hand, these systems can bear the brunt of the manual labor required to create highly personalized campaigns, thereby giving your marketers more time to come up with new and innovative ways of reaching your customer base.
But that's not where the timesaving factor ends. Automated email marketing systems also allow you to integrate their functionality with your current project management and CRM software. This aggregates data in real time across disparate system into one location, which can then be used to send automated emails based on triggering events.
Workflow management programs, for example, can be especially integral in keeping your team communicating and on track. And when you take advantage of integrating different business systems with email automation, you can brainstorm, plan, execute, and analyze an entire campaign from one system.
It doesn't get much more efficient than that.
3. Growth at scale
Last but not least, automation is ensuring that businesses of all shapes and sizes can grow and shrink almost indefinitely without having to hire new marketers to help pick up the slack.
The core benefit of automation is the immense processing power. But most businesses don't actually utilize the full capabilities of these systems simply because they don't have the logistical need.
But when your business's capacity increases, an automated system can accommodate your growing need far better than a new employee can, especially when it comes to easily-automated tasks.
Automation: Changing the email landscape forever
Automation is becoming more and more a necessary part of doing business in the modern world. And when it comes to email marketing, there is a slew of benefits that come along with these automated systems including the ability to make more personalized campaigns, free up some time among your staff, and position your company for future growth. And when you take into account how time-intensive the role of a marketer can be, this is one innovation that's sure to change the way we do email permanently.
Megan Totka is the chief editor for ChamberofCommerce.com. Chamber specializes in helping small businesses grow their business on the web while facilitating the connectivity between local businesses and more than 7,000 Chambers of Commerce worldwide. As a small business expert, Megan specializes in reporting the latest business news, helpful tips, and reliable resources, as well as providing small business advice. She has significant experience with the topic of small business marketing, and has spent several years exploring topics like copywriting, content marketing and social media.
---
---
Subscribe to our newsletter
Fresh small business insights and ideas delivered weekly to your inbox, gratis.
---
Cheat Sheet: 20 ways to personalize automated emails
An automated email can be sent to hundreds or thousands of contacts, but it doesn't have to feel that way.
Before you go...
Get fresh small business insights and ideas delivered weekly to your inbox.