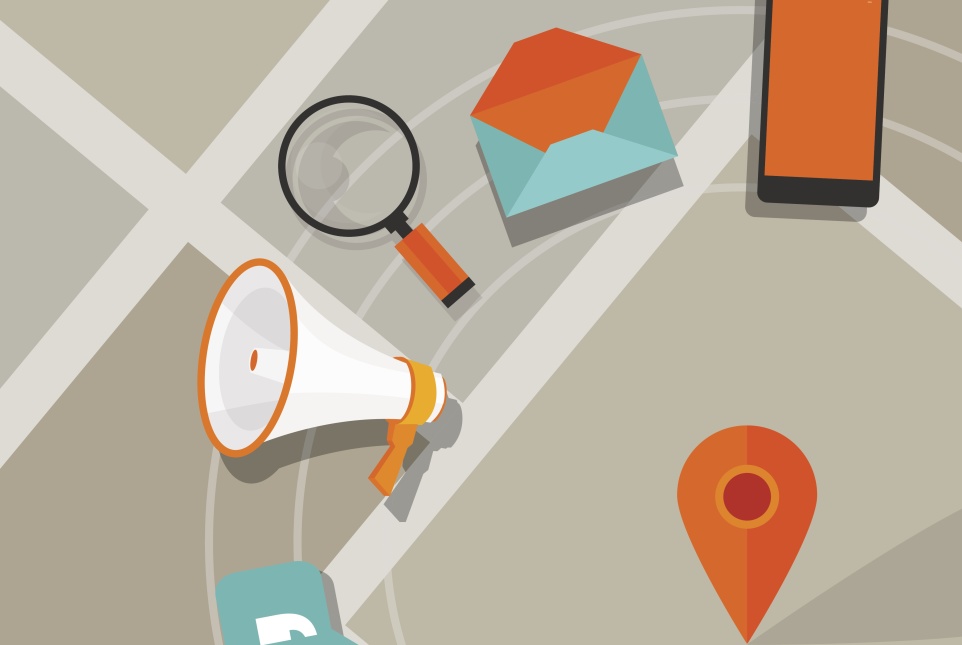 November 9, 2016
3 Ways to Reach More of your Local Customers with Google My Business
By Sara Oberst, Vice President of Marketing, Manta
It takes more than a few good keywords to improve your search engine optimization. Customers are increasingly using their smartphones to search for nearby businesses, which means the location of your business is now an essential ingredient to your ranking in search results. 
But if search engines don't know where your business is located, they can't direct nearby customers to you. That's why you need to claim and update your business profiles and make sure search engines have all the info they need to include your company in relevant local searches.
While there are many search engines out there, Google is the undisputed search leader. Google captures 64 percent of the searches in the U.S., while its closest competitor, Bing, comes in around 22 percent. Google and its various tools (like Google Maps and Google Reviews) are too important for business owners to ignore.
To help business owners manage their sprawling Google presences from a single dashboard, the company launched Google My Business in 2014. You can take control of your business' presence across all of Google's tools and optimize your ranking in local search by claiming and updating your Google My Business profile.
There are three key ways to use Google My Business to boost your business' SEO and local search ranking:
Create a consistent profile for all Google sites 
Source: Google
If your company's contact information is incomplete, inconsistent, or if you've never claimed your profile on Google My Business, the search engine doesn't have enough trustworthy information to rank your business in the right searches. You should claim or add your company to Google My Business. Include your current NAP info (name, address, phone), your business hours, and a description of your company. Next, optimize your listing by uploading your company logo and photos. Everything you add through the Google My Business dashboard will be automatically shared and used by the search engine, Google Maps, and Google's "Three Pack" of local listings.
Encourage and manage Google Reviews 
Source: Google
Your Google My Business dashboard notifies you of new customer reviews, allowing you to respond quickly. Businesses with a higher volume of positive reviews tend to rank higher in local Google searches. Plus, positive online word-of-mouth can tip the scales in your favor as local customers weigh their options. Even the occasional negative review from an unhappy customer can benefit your business; it's an opportunity to demonstrate great customer service by responding graciously and addressing the customer's concern. 
Help Google Maps pinpoint your business
Google uses info from your Google My Business profile to determine your location and potential customers' locations, which in turn helps you rank in competitive local searches. You should select a relevant business category on your Google My Business profile and add a unique description that includes more about your business offerings and specific location (neighborhood, city, and street). This helps you compete for placement in Google Maps and Google's Local Three Pack, that handy box of three nearby businesses that appears at the top of location-based Google search results.
Your potential customers are using mobile devices to look for nearby businesses and make buying decisions. Google has responded by making all of its results unique to each searcher's location—on smartphones as well as desktop computers, across Google search, Google Maps, and the Local Three Pack. By following this advice and updating your Google My Business profile, you can bolster your search rankings and make sure customers can find you whenever they're looking for a local business like yours.
Sara Oberst is vice president of marketing for Manta, one of the largest online resources dedicated to small business. Manta educates, coaches and empowers small business owners to succeed on their own terms by helping them compete, connect with customers and grow their businesses.
---
---
Subscribe to our newsletter
Fresh small business insights and ideas delivered weekly to your inbox, gratis.
---
27 email templates
27 free templates to make your life easier
Before you go...
Get fresh small business insights and ideas delivered weekly to your inbox.