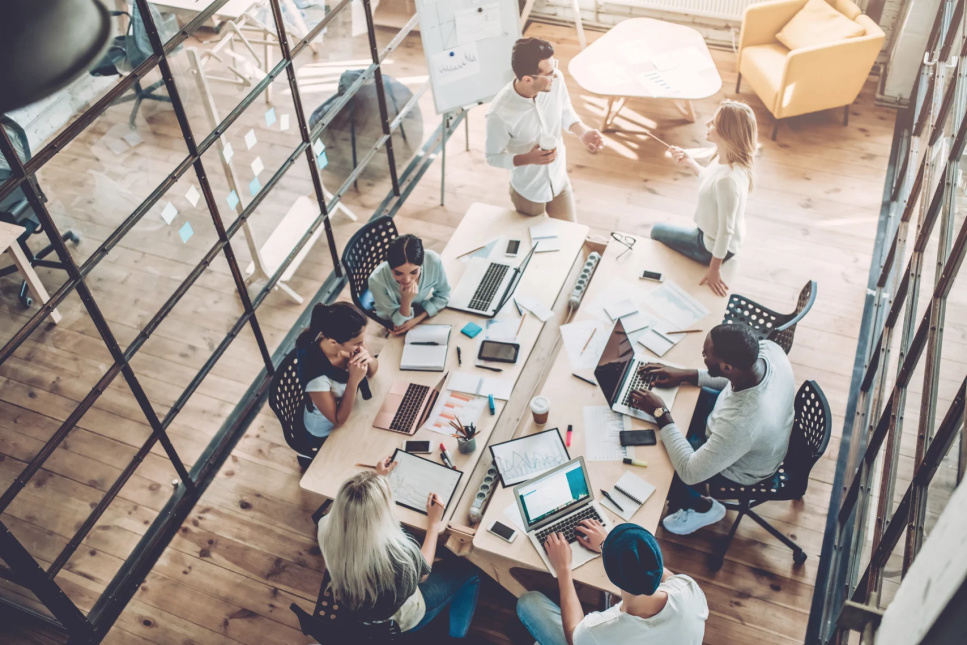 June 18, 2018
Team Development
|
9 min read
How You Can Properly Adjust Your Ops Team When Sales Are On the Rise
In many cases, ops teams (operations) tend to be overshadowed by sales. Obviously, this is due to the fact that the sales team is bringing in revenue and developing a business. According to a report by Invesp, 44 percent of companies place a greater focus on customer acquisition, versus 18 percent that focuses more on retention. As many will attest, this is not a sustainable practice for the long term. Every business owner has likely heard the numbers for how much more valuable repeat customers are than new customers. As time goes on, this practice can quickly compromise loyalty.
In a small business on a tight budget, it might make more sense for the ops teams, such as marketing, customer service, technical support, and accounting, to function with "old school," manual processes. However, as sales volumes begin to increase, these manual processes will inevitably lead to overload and ops teams will struggle to keep up. When this is the case, there are a number of areas to address to ensure everything runs smoothly and projects get delivered. Here are several ways you can help operations teams keep up with a higher sales volume.
Invest in a reliable project management system
In the early stages, when you only have a handful of people onboard and are likely working on a shoestring budget, a concrete project management system might seem like a luxury. If you've got a highly skilled staff who knows what they are doing, it's difficult to justify this expense.
However, investing in a good system early on is one of the smartest things you can do as a business owner. Even though it may not seem totally necessary in the startup stage, the process of planning, managing, and executing projects will only become more intense as sales numbers climb. That being said, it's wise to get everyone trained and familiarized with the system while things are slow. If you wait until an ops team is already overwhelmed, introducing new procedures will almost certainly lead to a number of mistakes and growing pains during the adjustment process.
Fortunately, we live in a time with a wide range of resources built for this purpose. Furthermore, many software solutions have packages geared specifically towards small, growth-oriented operations. Programs like Asana and Slack are great entry-level tools for creating rock-solid processes to manage sales, marketing, interdepartmental communication, finance, customer support, and more.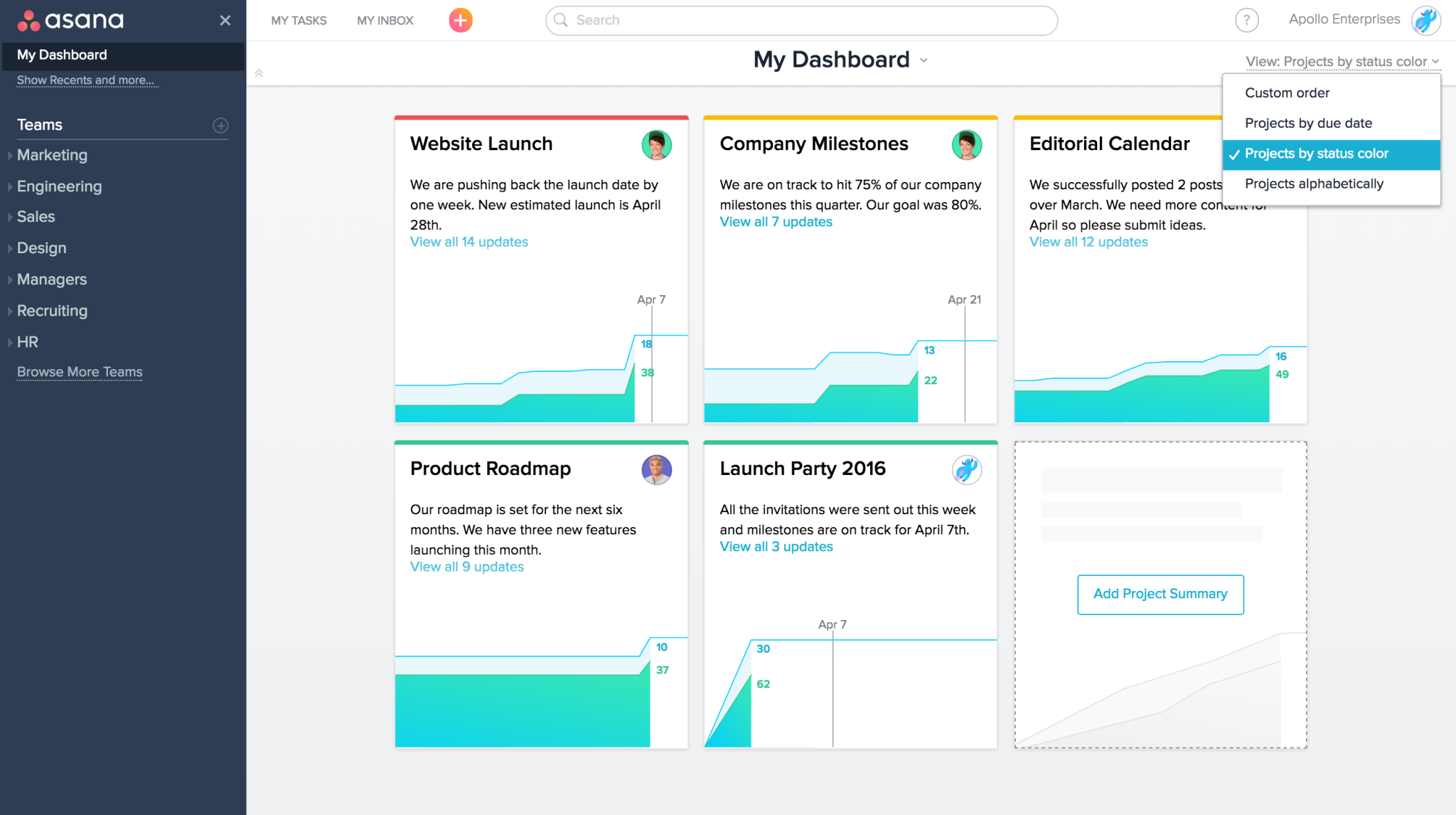 Moreover, these programs allow a wide range of integrations—so you can manage most (if not all) of your business processes in a unified system.
The earlier you get your teams acclimated to a project management system, the smoother the transitions will be from the startup stage to rapid growth and beyond.
Develop cross-training programs
There are all kinds of benefits to cross-training employees in a growing business. From an owner's perspective, it reduces the need to bring on additional staff and add overhead as sales increase. From an employee perspective, cross-training provides a good deal of variety in the work, creates a stronger sense of teamwork, and expands the skillsets of certain individuals, which in turn, opens up a number of doors for the future. Having your employees be a "Jack-of-all-trades" will come in handy during times when there are unbalanced workloads across the company.
Now, developing cross-training programs are not exactly a one-size-fits-all type of deal. It must be done very carefully if you want to see fruitful results.
Start by identifying the critical tasks in which cross-training would be needed. For instance, certain sales reps could be useful during marketing campaigns or providing customer support.
Keep in mind, you don't want to get too crazy with cross-training opportunities. If you have a content creator who hasn't taken a math class in 15 years, training them in accounting procedures might be like trying to teach a fish to climb a tree. You want to identify employees who either have some experience in other departments and are capable of performing the necessary tasks.
Next, be smart about how you allocate funds and time to cross-training. Consider lightening the workload until the trainees have established their skills. If you push cross-training to an employee who is already overwhelmed, they might feel like you are taking advantage of them. Ease them into it; maybe start with an hour or two a day.
Most importantly, you need to invest in the proper training resources. Tools like iSpring and Docebo allow you to create interactive training modules for a number of different learning approaches.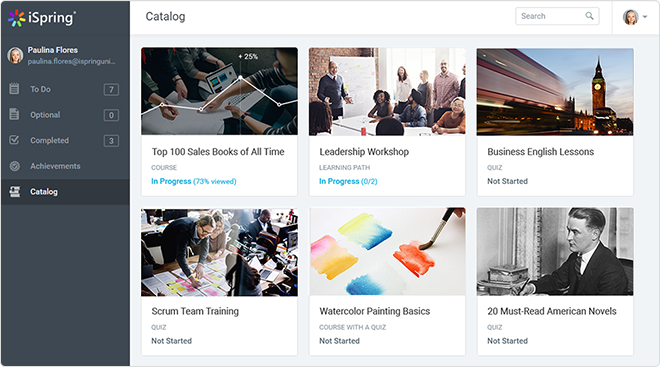 Source
Lastly, be completely open to employees about how these cross-training programs will fit into a long-term development plan for both the company and employee welfare. If the sales team has a great quarter and ops is feeling a lot of pressure, the sales staff could jump in and help make sure everyone stays above water and customers are happy. In the long run, everyone wins with this approach.
Refine sales forecasting model
During a sales spike, tensions between sales and ops departments are typically at their peak. These spikes are never exactly easy to handle, regardless of how prepared you are.
The good news: spikes are MUCH easier to predict than they were in the past. Businesses today have access to more relevant data than ever before. Departments can draw on a number of datasets from internal history, as well as industry trends and statistical models for sales predictions. There are even a number of forecasting programs that take innovation into account to shed light on potential project demand.
As a business owner, you can never be too prepared for a sales spike. Fortunately, achieving this type of data-driven accuracy isn't super complex, as long as you have the right tools at your disposal. InsightSquared provides a forecasting model that balances dirty data and gathers insight on factors like average deal size, rep performance, current pipeline, and a myriad of historical patterns to give a firm idea of how the near future will pan out.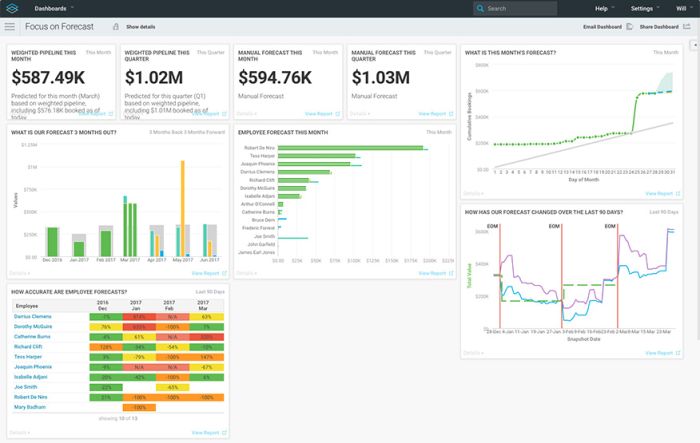 With this information, ops teams can properly prepare for sales boosts, as well as determine when and where the cross-training programs will pay off the most.
No, a smart sales forecasting model is not a crystal ball telling you the future, but it's pretty darn close!
Provide incentives for both sales and operations
During times when sales are up, there is nothing more discouraging for an ops team than seeing sales reps cashing huge commission checks, going out to fancy lunches, buying flashy cars, and so on—while they are buried with work and barely have time to use the bathroom.
As an owner, if you let this go on, animosity between the two groups will continue to build. There are a number of things you can do to even the playing field during these times. However, you have to be smart about it. For instance, you might have the sales reps' compensation model set up to take customer satisfaction scores into account. What you can do is create incentives (bonuses) for ops teams based on these scores as well. In addition to improving customer loyalty, this practice puts ops and sales teams on the same page and working together. This can do a lot to reduce tension during sales spikes. You can also offer production-based bonuses to the ops department to keep them motivated throughout times of high sales numbers.
In terms of win-win situations for everyone, you can go the route of planning company getaways if certain milestones are hit in a quarter. Or, you can offer additional PTO or flex hours. The key is creating incentive programs that get both sides working towards a common goal.
Conclusion
A boost in sales is one of the best things to see as a business owner. However, while you are getting excited about the numbers, it's easy to forget about the ripple effect and conundrums attached.
Keeping everyone happy in a business is never an easy task. The most important thing you can do is plan for a sales spike before it happens and understand how the ops department(s) will feel the impact. Always remember, a boost in sales can disappear almost instantly. If you get overconfident during this time and invest in new staff and processes without refining the current ones, it will come back to haunt you during a dry spell. With the right premeditation, tools, and foresight, your company will thrive during these fast times, rather than just survive.
Manish Dudharejia is the president and co-founder of E2M Solutions Inc, a San Diego-based digital agency that specializes in website design and development and e-commerce SEO. With more than 10 years of experience in the technology and digital marketing industry, Manish is passionate about helping online businesses to take their branding to the next level.
---
---
Subscribe to our newsletter
Fresh small business insights and ideas delivered weekly to your inbox, gratis.
---
The Perfect Welcome Email Guide
How to introduce new subscribers to your business and turn them into customers.
Before you go...
Get fresh small business insights and ideas delivered weekly to your inbox.