February 2, 2018
Productivity
|
7 min read
5 Great Rituals to Work Smarter and More Productive
Doing less and accomplishing more is probably the best definition of being smarter as well as productive. Putting in more hours to get usual mix of things may have become a norm for many, but as soon as they realize where actually the time goes, they get absolutely dumbstruck. So the pertinent question to answer is: Is there a way one can learn to manage his/her time by working smarter and being more productive? Well, suffice it to say there is.
If the frantic pace of your professional life is taking you over and you are desperately seeking to have a that productive edge, you can incorporate some elementary changes in your lifestyle in order to get better results.
Here is what you can do to work smarter and become more productive:
1. Get a sufficient goodnight's sleep
A healthy and regulated sleep pattern is very important to have high energy levels and to enhance your mood throughout the day. You might have gone through the situation when you are sleep-deprived; you have trouble focusing on your task at hand as compared to the ones who are well-rested. Sufficient sleep improves your ability to make better decisions. Furthermore, getting enough rest improves your memory, which is certainly the key to cementing what you have learned during the day. You might also experience sometime that, even moderately sleep-deprived, you will have a slower response time and lower accuracy rates on simple tasks.
2. Use technology to get organized
Being disorganized and surrounded by clutter is the nemesis of productivity.
One way of overcoming this is to get rid of random piles of paper and using a simple electronic filing system. If you are reluctant to using technology, you might as well are putting yourself at a major disadvantage. Today, there are many browser extensions, mobile apps, and automation software that could be extremely helpful for you. If you research carefully, you can do incredible things even on your mobile device or smartphone. Whether you are commuting or doing cardio at the gym, or having dinner at a local restaurant, you can leverage technology in order to keep your entire business at your fingertips.
3. Love what you do to make a living
As a simple philosophy, when you absolutely love what you do, it won't feel like work at all. So the moment you start loving your work, you will not view it as some sort of burden, which oftentimes many people deem it so. This attitude will help you wake up every morning excited for what is ahead. You will start jumping out of your bed every morning without an alarm clock. Moreover, loving what you are doing will make you stay laser-focused, which naturally results in high productivity.
4. Take breaks to avoid stress
Taking breaks from work and going for hiking or traveling makes you more astute, increases your analytical skills and enhances productivity. You should periodically socialize with your friends, attend conferences, and talk to people in your networking relationships. Enjoy your time and eat healthfully.
Events and get-togethers are also a great way to get rid of work-related stress, where you meet new people and share new ideas over drinks. You should also establish good camaraderie with your co-workers and colleagues and take coffee breaks with them. Have better relationships with colleagues is one of the biggest stress-busters, which naturally makes you more inclined toward being productive. If you're a solopreneur, consider using a co-working space so you can build relationships with other solopreneurs.
5. Eliminate distractions
When you are completely immersed and engrossed in your task, you likely get into a mental state called flow. In this state of flow, you are more capable of giving your best. But distractions, which may come in all shapes and forms, prevent you from fully embracing the state of flow. Rings, messages and even games on your phone; emails; and social media can act as unwanted distractions for you. Recognizing and eliminating them as soon as possible allows you to remain on track. Sometimes relationship issues might create distractions in your life, so keeping them sorted out becomes absolutely necessary for you to get productive in your work.
Just like the above five tips, you can tweak your life in many more little and simpler ways for increasing productivity in your life, which will certainly be a smarter way of working.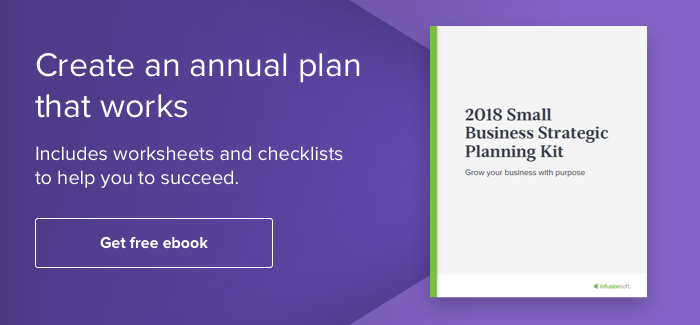 ---
---
Subscribe to our newsletter
Fresh small business insights and ideas delivered weekly to your inbox, gratis.
---