January 22, 2018
Apps & Tools
|
4 min read
How to Use Automation to Improve Customer Relations for Your Home-based Business
Imagine this: Your customers approach the front door of your home business and are greeted by name from the computerized voice at the door. It invites them to come inside and help themselves to a glass of water or a cup of coffee while they wait.
This may seem like a scene from the Jetsons, but it is far closer to reality than you may expect.
Home businesses are becoming more common, and when a Skype call just won't cut it, you can use home automation to leave a great first (and lasting!) impression on any potential client who visits you in person. Here's how:
1. Use smart lights to welcome visitors and set important reminders
If you are a sole proprietor, you may get absorbed into your work and miss the sound of the doorbell, especially if your place of business is located in an area far from the front door. Smart lights like the Philips Hue or LifX not only enhance the convenience of a home office, but they can be used to alert you when a certain condition is met.
Configure your lights to be motion activated, or to flash a certain color when someone rings the doorbell, and you'll never miss a client's arrival. You can also opt for this same setting to alert you when your mail carrier arrives, the phone rings, or at certain times of day, as a reminder to check in with a client, for example. You can control all of these configurations with a mobile app.
2. Control the temperature of your clients' waiting area
Everyone knows the pain of waiting for a meeting in a room that is either too cold or just a few degrees shy of Mordor.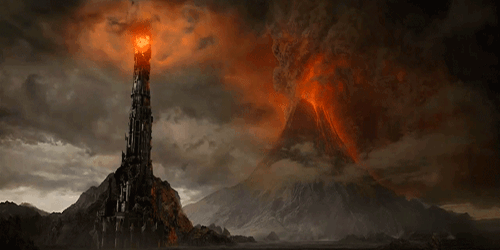 Installing a smart thermostat like the Nest, Zen, or the Ecobee can solve that problem. It can automatically adjust the temperature based on the ambient temperature around it, data gleaned from the internet, and your personal configuration.
You can also include an open-security Google Home or Alexa in the waiting area that allows customers to adjust the temperature themselves.
3. Avoid missing business with video devices
If you need to step out in the middle of the day—to pick up lunch or to drop something at the bank, perhaps—it means you might miss potential clients.
When someone rings your video doorbell you will be able to see from your smartphone your guest at your door. From your phone, you can speak directly to visitors and let them know how long you'll be away if you'll be home shortly you can unlock the door (if you also have a connected door lock) or immediately schedule a meeting for later if needed.
Also, consider adding cameras to monitor your waiting area and your storage shed (if you store a lot of inventory). These video cameras are also an added security measure, as it allows you to keep an eye on important deliveries for your business. Integrate the video doorbell and cameras with your smart lights and smart door locks, and control all your connected devices via one mobile app (easily set up by your internet service provider) for a secure and convenient solution.
Imagine a world where automation technology recognized frequent customers and greeted them each individually. That level of home automation and customer service is not out of reach for home businesses—as the hardware continues to improve, so will the potential uses for it.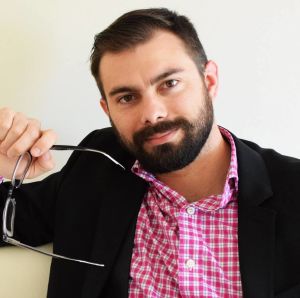 *Patrick Hearn is an Atlanta-based tech writer for XFINITY Home who also runs his own small business. When not researching the latest gadget or home security solution, he can be found at the latest coffee shop trying the newest pour-over. *
---
---
Subscribe to our newsletter
Fresh small business insights and ideas delivered weekly to your inbox, gratis.
---