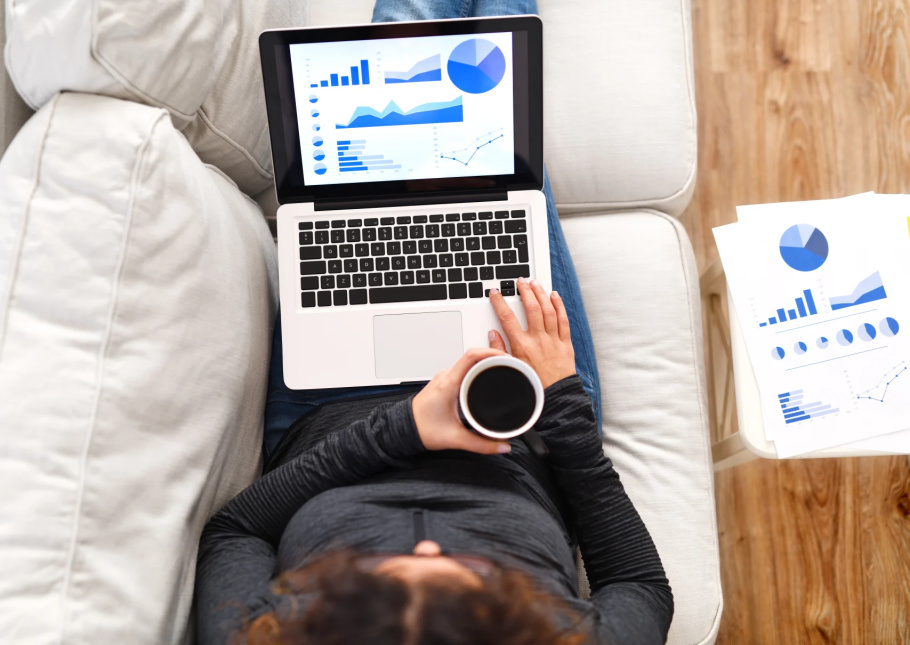 January 17, 2018
Customer Experience
|
6 min read
A Match Made in Marketing Heaven: Data + Technology = Exceptional Customer Experience
How can a small business with a limited marketing budget stand out?
In 2018, the answer is not with the savviest SEO strategy or the most creative content. Customer experience is rapidly becoming the key brand differentiator for small businesses. You don't have to be a Fortune 100 company with an oversized marketing budget to deliver exceptional customer experiences. By harnessing the power of data, smaller businesses can better know their customers, delivering the personalized experience customers crave and turning prospects into loyal evangelizers.
We're living in what Marketo calls the "Engagement Economy." It's a world where customers are hyper-informed, thanks to the convergence of search and social. It's also a world where customers want to feel wanted and understood. They don't want another pop-up retargeting ad highlighting a pair of shoes they viewed three months ago. So, what's the key to delivering the perfect experience that ensures customers do feel wanted and understood? Data. Yet many companies—big and small—only pay lip service to data, checking campaign metrics from time to time but failing to truly integrate these findings into their content strategy in real-time.
"By not analyzing data to get real-time insights and deliver personalized customer experiences, companies are not able to effectively market to customers, which results in churn and lost revenues," says Irina Peregud at InData Labs, a startup at the forefront of bringing data science to marketing strategy.
Data is a small business marketer's secret weapon. No matter the size of your company, you likely have a preponderance of customer data available at your fingertips. Not convinced of the power of data to transform your customer relationships? You're probably just not using it correctly.
These are three data strategies to consider for 2018:
Use data to create better content
Jumped on the content marketing bandwagon but fresh out of ideas for what to publish content on? Creating fresh, impactful and relevant content is Content Marketing 101. The challenge is coming up with ideas that resonate. If you're not already using Google Analytics to drive content creation, you're missing out.
Google Analytics is fertile territory to brainstorm ideas that resonate with your audience. Start by focusing on the topics your readers are already searching for. Identify which topics are most popular with your audience and then consider how your business can bring a unique spin or perspective.
Elevate the customer experience
Customers want to feel special and one way to do this is by delivering a personalized experience every time. Retailers like Brooks Brothers are harnessing the power of technology to track customer behavior and improve real-time engagement.
According to a recent Forbes report, when a customer enters the store, a Brooks Brothers salesperson can pull up their profile and then make several product recommendations based on their preferences and shopping history, such as a preference for a unique color or cut. Brooks Brothers uses SAP with its machine learning capabilities to instantly analyze large volumes of data.
While an enterprise-level solution may be more than your small business needs, you can still use technology to track customer preferences and provide real-time service customization.
Keep an eye out for new Artificial Intelligence (AI) solutions in the coming year as well. Taking steps now to understand your evolving data needs for high-touch customer experiences, like the kind Brooks Brothers offers, will give your business a competitive edge.
Automate customer communications with "intent targeting"
No, don't worry, I'm not recommending spamming your customers with weekly messages touting a new product offering or sale. Instead, consider how you can harness the power of your CRM profiles to deliver custom messages at the exact moment when your customer is primed to make a purchase or needs more information, known as "intent targeting."
Last year, Harvard Business Review declared "customer relationship automation is the new CRM" and I wholeheartedly agree. The future of CRM isn't in sending hundreds of spam emails. It's in harnessing predictive data to proactively anticipate customer needs. Intent targeting allows your business to reach consumers at these critical, decision-making moments by delivering relevant customer experiences in real time. Doing so keeps customers engaged, differentiates your business from the competition, and ultimately can turn your most loyal customers into brand evangelists.
Bottom line
Motivating a customer to complete a purchase and then keeping that customer coming back for more have always been challenges for sales and marketing professionals. Technology and data are reshaping how companies tackle these problems. Whether that's using Google Analytics to craft your content strategy, sharing a case study for your B2B customers at the exact moment they need more information, or recommending the perfect suit jacket to match a previous purchase (like Brooks Brothers can now do), the future of marketing is in using data to deliver an exceptional customer experience every time.
---
---
Subscribe to our newsletter
Fresh small business insights and ideas delivered weekly to your inbox, gratis.
---