About Infusionsoft
Unlike other software companies, we are solely focused on small business. We accelerate small business growth with technology, sales and marketing strategy, and a community of industry leaders, business owners, coaches, and consultants. Our powerful, integrated sales and marketing software solution combines CRM, marketing automation, e-commerce, and payments solutions with a vibrant marketplace of apps, integrations and partners.
Small business is a long journey
We've conquered a lot of challenges along the way, and we can help you use what we've learned to find your own success. Discover the story behind our award-winning culture.
August 2001: The beginning
Scott and Eric Martineau start eNovasys, the company that would later become Infusionsoft.
June 2002:
Clate Mask joins the company
November 2002:
An Infusionsoft first
First real office space in Mesa, Arizona
January 2003: Company officially becomes Infusionsoft
May 2006:
New location
Company moves into expanded
Gilbert, Arizona location
September 2006:
First conference
Thirty customers come to Phoenix for the
 first-ever InfusionCon, the ultimate conference for small business success
September 2007:
Infusionsoft debuts as #258 on the
Inc. 500
October 2007:
VC investment
Infusionsoft receives $9M in series A financing
from Mohr Davidow Ventures
December 2008: VC investment
Infusionsoft receives $7.9M in Series B financing from vSpring Capital and
 Mohr Davidow Ventures
February 2009: Expansion
Expanded into adjacent warehouse space at Gilbert, Arizona location to make room for growth
September 2011: First acquisition
CustomerHub membership site creator
April 2012:
Infusionsoft customers send
50 million emails per week
December 2012:
VC investment
Goldman Sachs invests $54M in series C financing
December 2012:
Infusionsoft cuts the ribbon at new
headquarters in Chandler, Arizona
Infusionsoft acquires GroSocial, expands
product offering to include social media lead
generation tools
March 2013:
InfusionCon gets rebranded to ICON
July 2013:
Infusionsoft customers delivered over 390
million emails to their recipients
November 2013:
PartnerCon solidifies its status as an ongoing
part of our company's annual events
September 2014:
VC investment
Bain Capital invests $55M in Series D financing
December 2014:
Infusionsoft closes the year with record $80
million in revenue
April 2015:
Infusionsoft hosts 9th annual ICON15 with more
than 3,000 attendees
November 2015:
PartnerCon brings record 300 partners to Phoenix
to grow the small business success ecosystem
September 2015:
Employees: 675
Customers: 33,000
Users: 110,000
March 2016:
Infusionsoft hosts its 10th annual user conference
with more than 3,000 attendees from 25 countries
October 2016:
Infusionsoft hosts its annual Partner event,
PartnerCon, with record 500 attendees
to grow the small business ecosystem
December 2016:
Infusionsoft's ecosystem grew to a record
130,000 users
October 2017
Infusionsoft opens offices in San Francisco and Atlanta to attract top talent and expand our global sales footprint.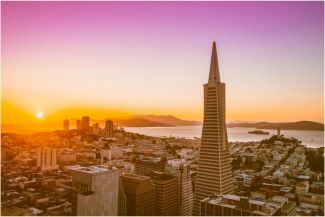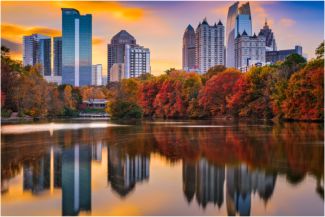 Behind the scenes
Paving the way
Meet the team that's helping change the world for small business.
Meet the Execs
Small business to the core
We don't just believe in small business—we live it. Over half of our employees have owned or worked for a small business.
Get to know us
Passion. Growth. Responsibility.
We're serious about helping small businesses succeed. Are you?
Work with us
"Infusionsoft is known as one of the leading sales and marketing solutions for those who need both marketing automation and help with end-to-end sales."
"Infusionsoft is the gold standard for small businesses needing a sales and marketing solution."
"Solutions like Infusionsoft offer a complete package for small businesses."
"Infusionsoft allows you to automate huge portions of your business. It's a huge lifesaver."
Join the movement
135,000 users count on Infusionsoft to provide what other solutions can't: consulting and support that is mission-critical to success. Whether it's one-on-one consulting, live training, or large-scale events, small businesses know that Infusionsoft is more than software. It's a way to connect to the small business movement.
Discover the Infusionsoft community