We make it easier to
make clients happy

Infusionsoft combines your essential tools in one app that takes the friction out of your client interactions.
The best way to get it all done in a workday
Better organize your client information. Get important daily work done faster. Make every client interaction a winner. All in Infusionsoft.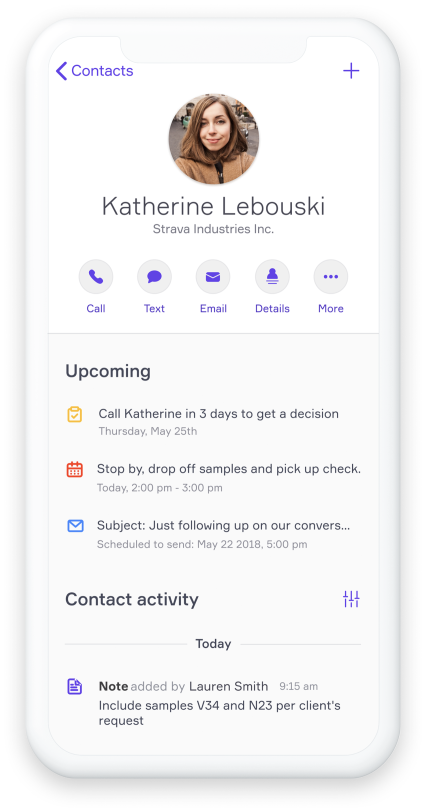 Client information at your fingertips
Access key client data, add detailed notes, and sync your calendar on your mobile device. You're always informed, up to date, and ready in any situation.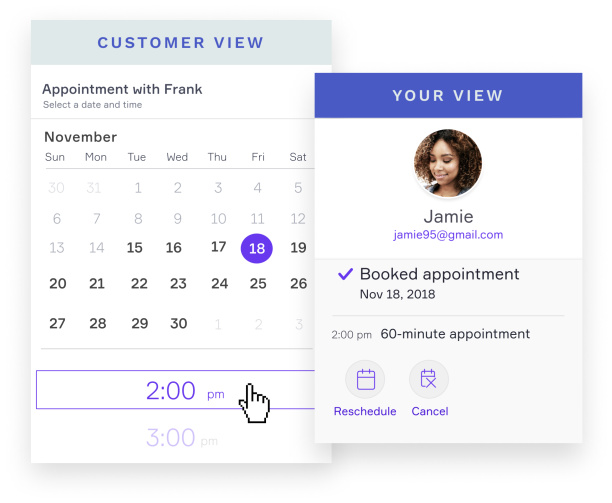 Quit the back-and-forth appointment hassles
Send a link to your client and they'll select a time based on your availability. Once booked, a confirmation email is sent and your Google Calendar updates automatically.
Take the friction out of winning work and getting paid
Send quotes that clients approve with one click. Fire off invoices and collect payments in the app. And automatically send reminders to follow up until they act.
Your business tools in one platform just makes sense
An array of tools that don't work seamlessly are a drag on your business. Infusionsoft is the all-in-one system proven to elevate your service and grow your business.
What you get:
Client management

Unlimited emails

Appointments

Quotes

Invoices

Payments

Sanity

Happy clients
An amazing piece of software that will help my local service business not only automate marketing but also consistently stay on top of customer service. #priceless" by Brian - via Trustpilot
Necessary tool to scale your business. If you want to grow, and really really grow, then in my opinion, this is a necessary tool that will pay huge dividends" by Chris G - via Trustpilot
This program is SO robust! The automation is amazing, and the customer service is great. I mean, you can run your entire company out of this program." by Rhiannon C - via G2 Crowd
Using Infusionsoft to automate my business allows me to spend more time with my family." by Patrick A - via G2 Crowd