How to succeed
at small business
Get organized, personalize everything, make money.
Get it together
World domination 101. Get Infusionsoft. Put all your customer information in one place. Effortlessly interact with your customers.
It can do so much. There isn't much Infusionsoft can't do for your business." User via G2 Crowd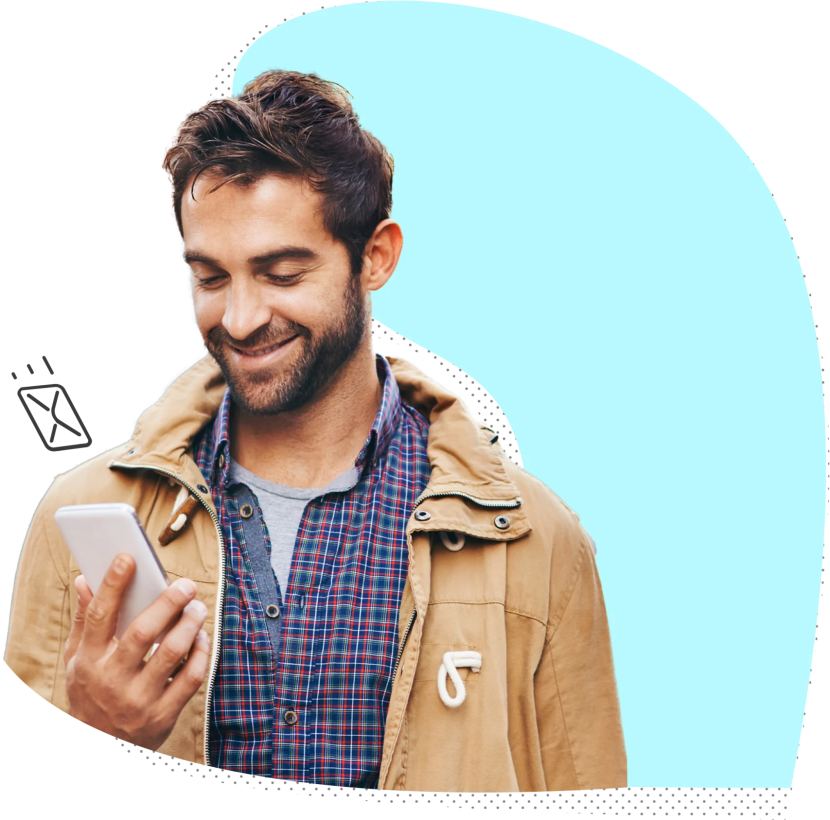 Make it personal
52% of consumers prefer marketing that is personalized.
...it will grow your client base and sales volume." Doreen Herman via Capterra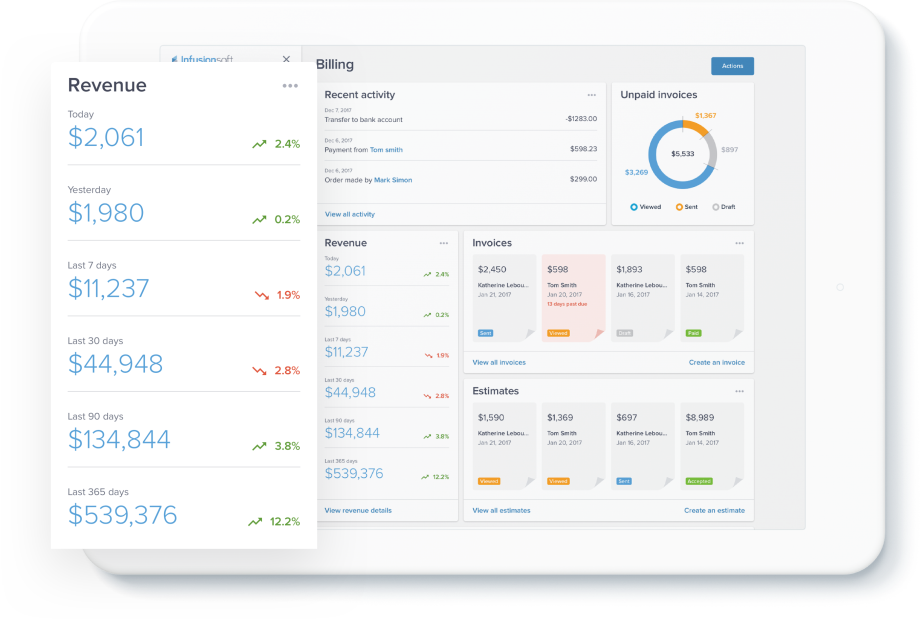 Cash it in
It's not about how much money you make, it's about controlling business costs and your earning potential. Do both.
The cost model is superior since it allows for generous use without breaking the bank." User via G2 Crowd
30,000+ small business owners can't be wrong
Subscribe to our newsletter
Fresh small business insights and ideas delivered weekly to your inbox, gratis.
Start a 14-day free trial
No credit card required
Take a few minutes to learn how
Your customer info is centralized in one place
To send personalized messages, automatically
To know when customers are ready to buy
Infusionsoft has allowed our business to truly take care of our customers in ways that we never could prior to Infusionsoft.

Eric Sparrow,

CEO

of Milkhouse Candle Co