Travis Campbell, Colorado Regional Manager, Infusionsoft
Welcome to a new year in Denver! In 2011, Denver was ranked #8 out of the 100 largest US metro areas for its ability to create and develop small businesses. Now that 2012 is here, your small business can be an even bigger contributor to that development with a strategic sales and marketing plan in place to start the year off right.
The question is: How do you get new leads, turn them into loyal customers and get them to refer you to others? More importantly, how do you do all of that while increasing productivity and saving time?
Infusionsoft has the answer. Join Travis Campbell, our Denver-based small business growth expert, for this special free event and learn how to develop a strategic marketing automation plan and how Infusionsoft's all-in-one solution can power your business to success.
During the event, Travis will:
Show examples of marketing plans from other successful small businesses

Help you create a roadmap for taking your business to the next level using Infusionsoft

Teach you how to automate your business processes for optimal results

Discuss small business trends in Denver you can apply in your own business.
With your strategic marketing engine in place, you'll be on the road to success for 2012 and beyond. Register today!
Sign up for this free event.
(Lunch included)
Schedule:
8:30 AM - 9:00 AM
Registration, Continental Breakfast and Networking
9:00 AM - noon
Workshop
12:00 PM - 1:00 PM
Lunch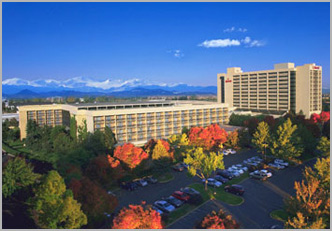 Denver Marriott Tech Center
4900 S. Syracuse Street · Denver, Colorado 80237 USA